A wall-mounted fireplace may be the solution to your prayers if you want to experience the comforting view and toasty light of a roaring fire but do not have floor space. 
This widely attractive interior design solution doesn't just help you to make the most of small spaces, but it also keeps the wall-mounted fireplace at head level, creating a pleasing focal point.
Electric fireplaces mounted on the wall are a popular alternative for a supplemental heat source throughout your living space. There are numerous wall-mounted fireplace designs to choose from to light up your home.
There are numerous advantages and advantages to designing around a bio-ethanol wall-mounted fireplace. Since they don't have a flue, they generate no smoke, soot, or ash, so there is no need to worry about your new furnishings being ruined when you light the fire.
On the other hand, wall fireplaces give genuine flames and a good quantity of heat, making them a great-looking and completely functional focal point for your room. 
Continue reading to learn about ten design concepts for a wall-mounted fireplace and how simple it is to create something unique.
What Is A Wall-Mounted Electric Fireplace?
Wall-mounted electric fires are similar to built-in electric fireplaces in that they can be mounted on or recessed into a wall but do not sit within the wall. A wall-mounted electric fireplace will usually simulate flames while providing heat via a heater.
A wall-mounted electric fire is a type of electric fireplace fixed on the wall rather than on the ground. Many other types of power fireplaces have comparable, if not identical, functionality to wall-mounted electric fireplaces. 
This provides the ability to display realistic flame effects and provide additional heat to the room.
Depending on the fireplace model, installing an electric fire onto a wall can be accomplished by mounting the unit directly to the wall or mounting it to a bracket that is then fixed to the wall.
Do Electric Fireplaces on Walls Produce Heat?
Most wall-mounted electric fireplaces produce heat, typically as a space heater that blasts air through a heat source, but infrared heaters may also be used.
It is also possible to purchase wall-mounted electric fireplaces that merely provide flame effects and do not provide any heat.
While there are a few varieties of wall-mounted electric fireplaces that do not create heat, the vast majority of wall-mounted electric fireplaces do.
Because heat is a by-product of a genuine fire, many electric fireplaces (which don't have one) will use a heater to enhance the fire's authenticity.
Are Wall-Mounted Fireplaces Realistic?
When creating a central focus on the wall of a space where a genuine fire can't be placed, wall-mounted electric fires are a terrific choice.
Although electric fires cannot replicate the experience of a traditional fireplace with live fire, certain types can be surprisingly convincing. A wall-mounted electric fire might be the ideal solution for transforming a blank wall in your home.
When using a traditional fan heater, wall-mounted electric fireplaces can be rather noisy.
Most electric fireplaces, on the other hand, could be used with only the flame effects, which can be very quiet, and other models utilize an infrared warmer instead of a fan-forced heater, which is also very quiet.
10 Ideas For Wall-Mounted Fireplaces
Check out some of these great ideas for designing and decorating your perfect wall-mounted fireplace to improve the aesthetics of your living space.
1. Home Entertainment Hub
Combining a TV and a wall-mounted fireplace can significantly improve the atmosphere in your room. Below we'll go through ideas for television and fireplace decor.
The television set and the fireplace suite on the wall should work together rather than against each other. 
Installing the TV along the same walls the fireplace is on, but higher up, makes a discreet home entertainment system, with your sofa or armchairs comfortably positioned in front for the best viewing angle.
Even if the wall is broader, mounting the Television and fireplace beside each other is not a smart fire breast wall design because it can look clunky. Instead of a wide look, build a television and fireplace wall together.
2. A Traditional Country-Style Living Room
Install a wall-mounted white fireplace and use décor that complements the natural tone to produce a traditional country-style living area.
A white finish gives your wall-mounted fireplace a soft, neutral touch, especially when paired with a complementing wooden mantel ledge and a neutral wall color like ivory or another pale, light color. 
On the sofa, have a range of warm blankets and pillows, all in neutral tones, so you can curl up and appreciate the flames.
3. Make Use Of Naturalistic Texture As Much As Possible
Make the most of the texture surrounding your fireplace to give it a rustic atmosphere.
A contemporary living room will display a relaxing and peaceful ambiance thanks to an authentic-looking fireplace.
If you want to be sure you're in the appropriate area, get a professional to build a fake wall, including a fireplace recess. 
To establish chimney breast alcoves, build symmetric shelves on either side and use patterned wallpaper to add texture. Layer rustic colors like dark brown and mocha to create a multi-faceted effect.
4. Select Natural Wood
When it concerns using wood to enhance your décor, there are many distinct styles. Because of the adaptability of wood, wooden fire borders can be done following creative designs.
For instance, if you want a conventional, classic look, wood is a good choice because it adds an understated beauty to any space. Choose birch or pine for a more rustic look, while cherry for a more sleek and modern look.
5. A Chimney Breast That Is Exposed
Create a contemporary living room including an open plan chimney breast, a popular artistic wall-mounted fireplace idea. It works well in both contemporary and more traditional settings.
You'll also discover that revealing your chimney breast (see also 'Chimney Decor Ideas') to produce a feature is much less work than beginning from scratch.
6. The Use Of White And Black
Make a wall-mounted fireplace the room's focal point, decorate it all around the fireplace, and use that as a springboard for ideas. 
Use a harsh white and black color palette, such as a black mantel and iron-type fireplace, with crisp white walls and a white and black chimney or furniture, to create a dramatic effect.
One thing to remember is that any fire surround should be painted with specially designed paint that is resistant to heat to avoid bubbling. Give layers of grey to the color palette if you want to add more dimension.
7. Slate Surrounds
Slate offers limitless wall fireplace options, whether you pick a modest slate surround or more emphatic tiles that run to the top of the room.
Welsh slate is a common choice, with tiling usually split down the slate's fault lines, creating a rustic aesthetic and showing the stone's inherent grey, green and blue colors.
The density of tiles varies due to their traditional construction, giving them a natural appearance.
8. Centralized Storage
If your fireplace surround needs an update and you're short on storage, incorporate more storage in any lounge wall decoration ideas.
If your wall-mounted fireplace's décor is lacking, consider adding some additional bookshelves, which will allow you to exhibit not just books but also memorabilia and other knickknacks.
Cupboards can be added beneath the shelves' recesses to provide more personal storage space.
9. A Wall Fireplace That Is Bright And Open
If you're on a budget, consider replacing the fire surround with a faux-piled limestone surround. 
This is ideal for budget fireplace makeovers since it has the aesthetic of genuine limestone and is less expensive, allowing you to achieve a sophisticated design without spending a lot of money.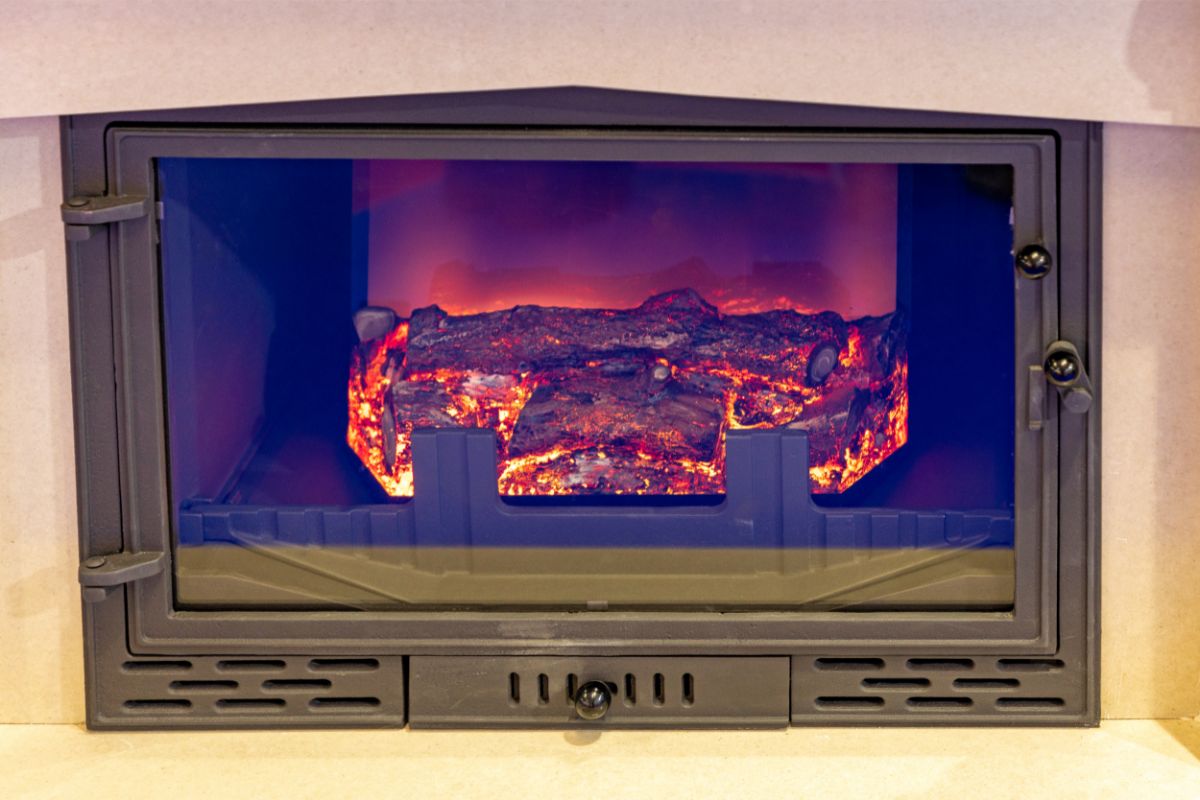 Another advantage is that because it's made of lightweight material, it doesn't need any extra floor protection.
10. Cultivating An Artistic Mood
If your fire is at head level, you'll have room above it to display a picture or tapestry, allowing you to show off your best art pieces.
This will provide color and attract people to the fireplace, particularly if the tones in the art reflect that of the fireplace and the room's décor.
Final Thoughts
In this article, we have discussed a few wall-mounted fireplace decorating ideas. The options are unlimited, catering to every aesthetic preference and budget. 
With some thought and planning, you can design the fireplace of your desires, which may be as modern or rustic as you like.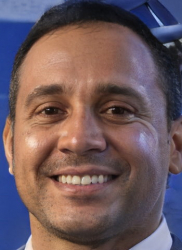 Latest posts by Stevie Morris
(see all)