A fireplace is the heart of your living room, and if it looks shabby or out-of-date, it can affect the look of the whole living room. Get ready to ignite your creativity with our collection of DIY fireplace ideas!
But you'll be glad to know that there are plenty of things that you can do to restore an old fireplace on a budget.
There are some simple tips and tricks that you can do to spruce up your fireplace. You can change the surround on your fireplace, switch out the material, or spray it.
You can even replace some ornaments around your fireplace with shiny new ones.
So, what are the best DIY fireplace ideas to revamp your fireplace? How can you do this in a way that won't cost you a lot? What materials will you need to do this yourself?
7 DIY Fireplace Ideas
Some of these solutions might be challenging. However, if you have the determination with the tools, you should be able to alter your fireplace quite drastically. Here are some of our best suggestions:
1. Get Rid Of Your Fire Surround
The surround of your fire is the main thing people look at when they enter your living room. Swapping this out for a newer one can change the look of not just your fireplace but your living room.
You can get a fire surround made from a completely new material. Why not swap marble for wood or granite for marble? There are lots of materials that will match your décor so that you can choose from plenty of options.
If you want something that looks a bit cleaner, we recommend choosing a plain white surround for your fireplace. This change also modernizes your whole fireplace setup.
Conversely, if you have white walls, you can have a black surround. This combination looks very classy and will draw out all the ornaments and pictures dotted around the shelf or hanging from the wall.
Wood, especially pine, is one of the most popular materials for your surround. You can have rustic beams or get them polished and varnished to look brand new.
You can also have roses or other shapes carved into the sides for that added flourish.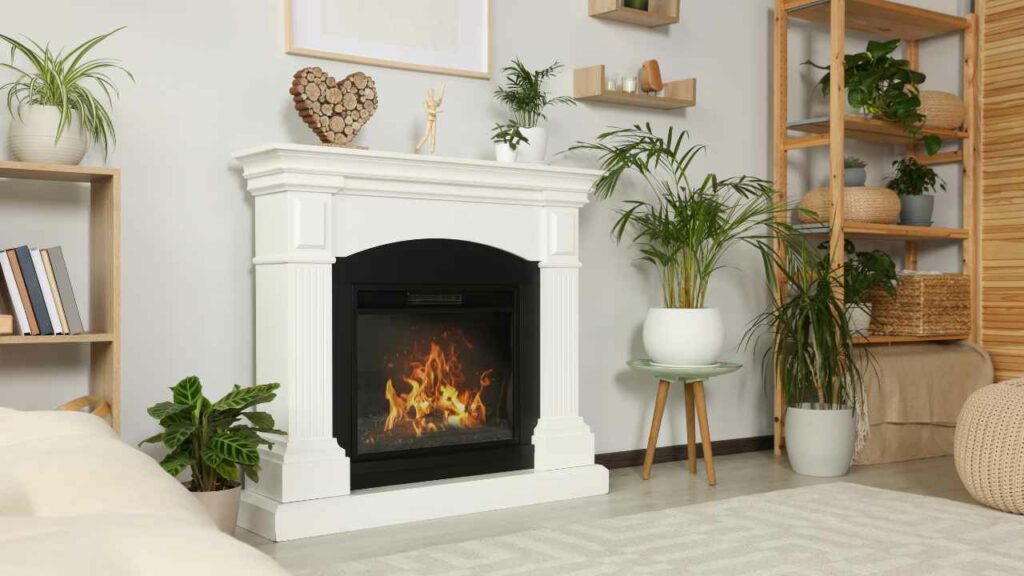 2. Stain Your Fireplace Surround
This option is even cheaper than replacing the whole thing. It is amazing what a lick of paint can do. You can choose a complementary or contrasting color; each will dramatically affect your living room.
You only need to buy a few paint tins to achieve this makeover. But you'll need to ensure that you get the right paint for the job, as don't forget that you are painting near an open fire. You can also paint brick, marble, and stone.
If you have a dark and drab fireplace, the best thing to do is paint it a much brighter color. Doing this will inject some life into your living room, and you can alter it as part of a larger renovation.
3. Get Rid Of Outdated Gas Fireplaces
Sometimes painting your surround isn't enough. If the fire is old, then you should get rid of the whole thing. If your gas fireplace is over 10 years old, the chances are that it will look a little retro.
However, this doesn't mean that you will have to break the bank to swap your old fireplace for something modern. If you keep your surround, this will lower the price of your fireplace even further.
4. Buy An Electric Fire
The best thing about an electric fireplace is that it will save you a lot of money on your gas bills in the long run.
They also don't require any additional ventilation, meaning fewer chances of carbon monoxide poising, which is great for you and your family.
You can get modern-looking electric fireplaces for as little as $200. You can install your electric fireplace yourself, as you won't need any additional gas safety knowledge.
If you have the DIY know-how, Why not install an electric fireplace yourself, thus saving you additional installation costs? However, it would be best if you always used a qualified electrical engineer for all the wiring.
5. Change The Décor Of Your Living Room
This option is another super-affordable budget option. All you have to do is switch around some of the furniture in your living room. Whether it is pictures, ornaments, or seating, moving things around can make your living room look completely different.
If you have an armchair in the corner of the room, then why not slide it closer to the fireplace?
You can even have two chairs close to the fire, creating a cozy family reading and discussion nook and opening up a lot more space in the rest of your living room.
If you have free space above your fireplace, hang a large picture. Adding this will not only make your fireplace look a lot neater, but it will also draw some attention away from the fireplace itself.
You can also place some plants around your mantelpiece, making your fireplace look greener and more lively. You can also spruce up this area using tiles.
If they are polished enough, then it will add that extra sparkle to a fireplace that might have lost its sheen.
6. Cleaning Up Your Fireplace
This is a very simple but overlooked step when trying to restore an old fireplace. You can make your fireplace look as good as new with just a few cleaning products.
Some fireplaces will have grime and dirt caked into the shelf. If you have a gas fireplace, there might also be some ash and other debris that will blacken and burn the fireplace surround.
You can get some proper industrial-strength cleaner to make your fireplace look new.
However, make sure you don't use any cleaning products that are too corrosive, as they will damage the paintwork and the integrity of the fireplace itself.
7. Cover Your Fireplace With A Veneer
If replacing your whole fireplace surround sounds too big for you, then you can glue a veneer to the front.
If you have exposed brickwork that has become blackened or damaged with soot over time, then you can always mount laminate wood on the front.
If you place a veneer on the front, you need to ensure that it is easier to clean than the veneer below.
We recommend marble or polished stone sheets, as these will be very easy to polish and wipe down every few months.
It will also require much less DIY knowledge than refitting your whole fireplace. You will also need fewer materials, and it will take less time.
If you are replacing the whole fireplace, you will need the expertise of someone who can repair part of this fire safely.
Frequently Asked Questions
Why Should I Renovate My Fireplace?
A fireplace renovation can really affect how the whole living room looks. The fireplace is a dominant feature in any living room. So, if it looks tired, it will make even the most well-decorated living room look uninviting.
How Much Will It Cost To Renovate My Fireplace?
It only takes a little to refurbish your whole fireplace; it just depends on how much you are prepared to do to renovate it. If you think it needs a good polish, you'll only need around $20 worth of good cleaning products.
If you decide that your whole fireplace needs changing, you might be looking at $200 or even more if you include your installation fee.
Can I Remove My Fireplace Completely?
If you don't want your fireplace as your primary heat source, you can always remove it but keep the fireplace, using it to house candles or a large bespoke centerpiece.
And Finally
We hope our guide to DIY Fireplace Ideas has given you a few ideas. You can save hundreds of dollars by adopting just one of these fixtures – although we would recommend combining a few.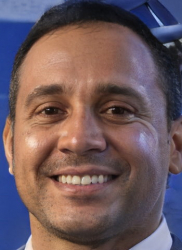 Latest posts by Stevie Morris
(see all)