Revamping your living spaces can be daunting, but putting in the effort can completely change the atmosphere of your home and help you get the most out of your area.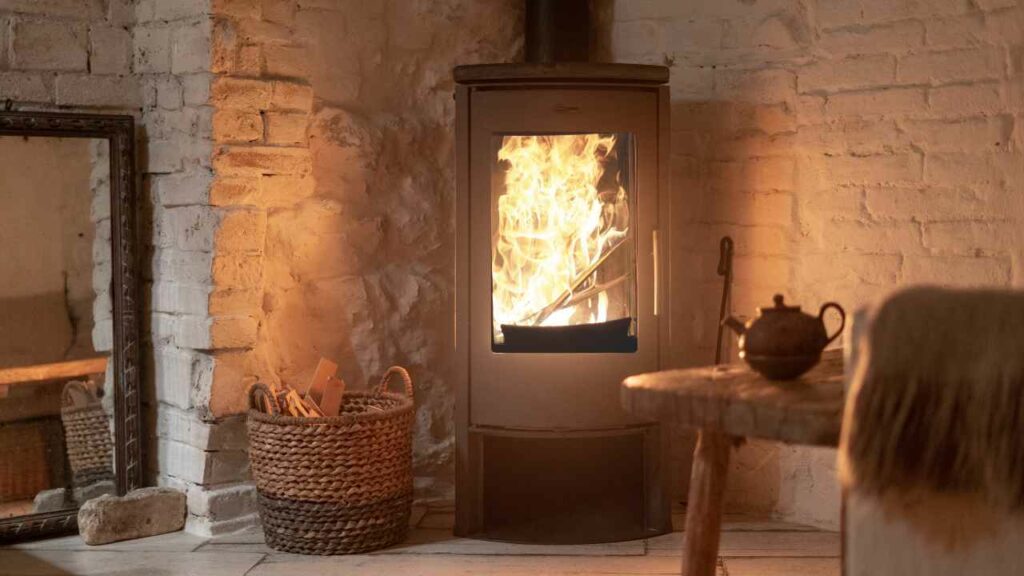 One spot that a lot of people struggle with revamping is the fireplace nook – but what is it and what can you do with it?
Find out here!
What Is A Fireplace Nook?
First, let's define what a fireplace nook is.
A fireplace nook is a recess that contains a fireplace. They are the opposite of a prominent fireplace – instead of sticking out into the room, the fireplace is pushed back and embedded in a nook extending outwards.
They are known by other names, including the 'inglenook.'
This kind of fireplace is a remnant of old architecture when fireplaces (or hearths) were used for cooking.
As kitchens became a thing and a separate space from the living areas, the old hearths were converted into fireplace nooks and used as a warming space instead.
Today, however, very few homes are heated by a real fireplace. This has made the fireplace nook redundant once more – but it also opens up a ton of opportunities for revamping and converting that space into something else.
So, here are some great ideas to convert your old fireplace nook into something new and exciting!
1. Private Reading Corner
This idea is a favorite, especially among those who want to keep the original fireplace and transform the space into something compact and cozy.
If you are a bookworm looking for somewhere quiet and relaxing to settle down with a good book, then this revamp idea may inspire you!
This idea involved keeping the fireplace but adding bookshelves to the walls on either side. Add a bench or seat underneath, throw on some pillows, and add a warm lamp, and voila – you have a cozy reading corner where you can find solitude.
Not only is this idea great because it's decorative and helps you keep the character of the original fireplace nook, but it also helps it to serve a purpose. This way, you aren't wasting any space in your home.
2. Staircase Fireplace Nook
When renovating, many people add extensions to help expand their living space, building on the existing fireplace nook.
However, a fun and quirky idea includes building your staircase over the fireplace nook and leaving it open in the space underneath.
Most people waste the space under their staircases anyway, and this idea helps you give your home plenty of character. It uses your fireplace nook as a focal point instead of trying to brush over it with paint or shelves.
Plus, you still get to utilize that space as a staircase is built over it!
3. One-Wall Library Wonder
Want to get rid of the fireplace entirely but not sure what to do with the space left behind? An easy choice is to turn that space into a seating area.
Fireplace nooks come in all shapes and sizes, but most are large enough to fit a couch and a lamp or two comfortably.
This idea takes advantage of that and turns the fireplace nook into a recessed sitting area – and the wall built around it converted into one huge bookshelf! If you love reading, then this is a great idea.
You don't have to use those shelves to store books – you can use the space to store photographs, plants, wine bottles, and more!
4. Storage And Seating Combo
Because most fireplace nooks are found in living areas, a lot of them are converted into convenient seating. This allows you to declutter your living room and make the most out of the space available.
This idea adds a convenient bench with plenty of comfortable pillows and storage underneath. This gives you somewhere to store blankets, books, games, trinkets, and more.
You can even add cabinet doors to help look things like cleaning supplies out of sight!
5. Bay Windows
If the wall of your fireplace nook looks out on a beautiful prospect, then why not clear the space and turn that area into a bay window instead?
This is a great idea if the room your fireplace nook is in is not a living room and instead a corridor, a kitchen, or a dining area.
It adds a ton of natural light to the space, and you can also add a window seat, so you have somewhere to sit down and truly appreciate the view.
6. Curved Walls
Most fireplace nooks are cut off by extending walls – but you can play with these walls in any way you like.
Some people replace them with beams to open up the nook and expose it; others add curved walls for more modern designs, as this home did.
As for the space inside, you are still open to adding any seating or furniture (a small writing desk, perhaps?) as you desire.
7. Go Au Naturel
Fireplace nooks are leftovers from old architecture, so you likely live in a very old house. It would be a shame to get rid of that space and lose the timeless character of a natural fireplace nook.
So, why not just spruce it up and keep its characteristics?
A lot of people add log burners to their fireplace nooks so they can have a function. Having a log burner in your living room can bring a cozy, comforting atmosphere while providing heat and light.
Use flat stones to help border your fireplace nook, let the stone walls sit exposed, and stack your chopped wood around the burner to give it this log cabin aesthetic. It looks great in old homes and cottages!
Conclusion
So, those were just a few ideas on how to revamp and convert your fireplace nook!
It's a great idea to leave the natural fireplace where it is and add furniture around it.
However, you can always remove the fireplace and use that space for a more adventurous project. Check out the list above for inspiration, and good luck!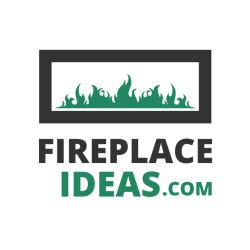 Latest posts by Stevie Morris
(see all)