Are you eager to add the charm of a fireplace to your home but lack the traditional masonry required, such as a chimney?
Enter zero-clearance fireplaces, an innovative solution for infusing warmth and elegance into older homes or unconventional spaces.
By relying on vents rather than chimneys, these fireplaces bring you the cozy ambiance you desire without needing hefty structural changes.
We will show you how they work, their benefits, and how you can easily install one.
Read on to bring that dream fireplace into your home.
What is a Zero-Clearance Fireplace?
In essence, zero-clearance fireplaces are prefabricated fireboxes. They are self-contained modules that may be fitted in residences with considerably smaller sizes.
In addition, they may be put safely within a few inches of combustible items, such as walls, offering homeowners many placement options.
The fireplaces are easy and inexpensive to install since they do not require a hearth or other brick structures.
Except for installing ventilation pipes, they can be used straight out of the box. A fireplace installation in an older home may be quick, easy, and inexpensive.
There are several types of zero-clearance fireplaces, including gas, bioethanol, and wood-burning. You may also opt for a zero-clearance electric fireplace.
Some zero-clearance fireplaces are up to 70 per cent energy-efficient, resulting in considerable energy savings for homeowners.
And fireplaces will improve the visual appeal and practicality of the home. Adding a fireplace or many fireplaces to your home is a good investment.
A zero-clearance fireplace can be a wonderful approach to improving a home's practicality and beauty.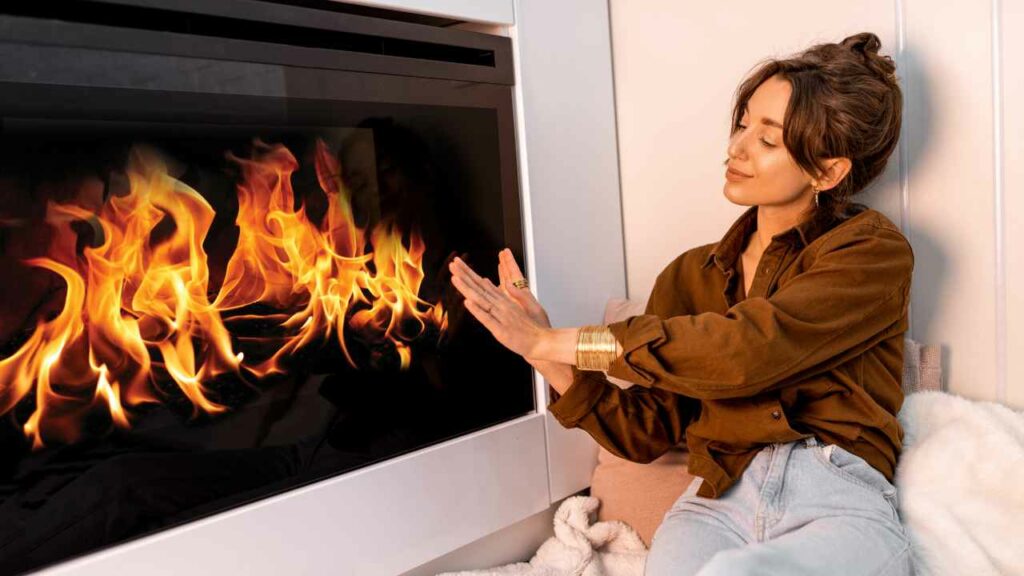 How To Customize Your Fireplace
Because a zero-clearance fireplace can be positioned virtually anywhere in a home, the fireplace can have a firebox-like appearance.
Using fireplace surrounds, custom-designed mantels, and other items, you can create a fireplace that looks to have been made for your home.
Masonry (see also 'What Is A Masonry Fireplace?') or mosaic work is the most effective method for creating the illusion that the fireplace was built into the property.
A hardwood mantel is perfect for defining space around the fireplace, whilst a stone mantel will give the fireplace a traditional and refined look.
Custom-painted trim and other components may improve the aesthetic of a fireplace (check out an article on how to paint your fireplace surround here).
The firebox will resemble a regular fireplace by creating a custom-built space around the zero clearance fireplace with a mantle, fireplace doors, and a defined area such as a hearth.
You may appreciate the fireplace's beauty and warmth without worrying about the dangers connected with a traditional fireplace.
In addition, you won't need to clear your chimney many times a year to preserve the fireplace's performance. The zero-clearance fireplace provides the best of all possible fireplace worlds.
You can work with a designer or develop a style that exactly suits the room in which the fireplace is located.
Why Should I Get A Zero-Clearance Fireplace?
Numerous factors make zero-clearance fireplaces appealing to homeowners. From its energy efficiency to the abundance of installation options, the homeowner benefits of zero clearance fireplaces are as follows:
Excellent Design Choices
Flexible fireboxes that may sit flush against wood, stone, concrete, and other surfaces. These fireplaces can be installed in settings where a conventional fireplace would not be authorized.
Thus, you may transfer the appeal and coziness of a fireplace into any room.
Generally, there should be one inch for every square foot of room size to guarantee that the fireplace is appropriate to the space and produces sufficient heat to make the room comfortable.
If you purchase a zero-clearance fireplace to heat an unheated garage or media room, you may choose to increase the size of the firebox by one or two inches to improve its heat output.
Affordability
Zero clearance fireplaces are simple and inexpensive to install since they require minimal ventilation pipe to operate safely. In contrast, electric models require no ventilation ducting at all.
Even with the cost of a custom mantel, glass doors, and other accessories, these fireplaces may be swiftly and economically installed.
If you want to make your house more desirable for Christmas parties and Santa, you may have them installed before the holiday season.
If you want to create a magnificent retreat in your master bedroom and a cozy location for the family to gather around the fireplace in your living room, you can afford to have more than one created.
Simple To Install
Finally, homeowners with older homes not initially designed with fireplaces may safely and affordably install fires in their bedrooms, dining rooms, living rooms, and other areas to experience the pleasure and warmth of a fire.
If you like creating a truly luxurious hideaway, you may install one in the bathroom.
Call immediately to talk with a designer about the options and availability of zero-clearance fireplaces and to determine the cost of having the fireplace you've always wanted to be installed in your home.
Choosing the Right Zero-Clearance Fireplace for Your Space
Navigating through the multitude of zero-clearance fireplace options can initially seem overwhelming.
The task becomes more manageable when you break it down into your specific needs and aesthetic preferences.
Consider the size of the room and the amount of heat you require. Are you looking at the fireplace as a primary heat source or an attractive addition to the room's décor?
Choosing between gas, bioethanol, wood-burning, or electric fireplaces hinges on your preferences. Or choose bioethanol or electric if you can't or don't want the expense of installing ventilation.
Each type brings unique benefits – gas and electric versions offer a controlled flame at the flip of a switch, while pellet and wood versions provide the authentic crackling sound of a real fire.
Chatting with a designer or some friends could be beneficial; they can help you decide based on your home's setup, existing design elements, and tastes.
Remember, the fireplace will not just heat – it can act as an eye-catching centerpiece that significantly enhances the overall atmosphere of your room.
Maximizing Energy Efficiency with Zero-Clearance Fireplaces
Getting the most out of your zero-clearance fireplace regarding energy efficiency involves understanding how it operates.
Thanks to excellent insulation and sealing, heat loss is minimal, which keeps your room warmer for longer. To further boost efficiency, look for models with thermostat controls and fans.
These additions ensure that heat is dispersed evenly, maintaining a comfortable temperature throughout your space.
Remember, an energy-efficient fireplace doesn't just lower your utility bills; it's also a more environmentally friendly choice.
With a zero-clearance fireplace, you can enjoy the comfort of a warm, inviting room, knowing that you've made a wise and energy-conscious decision.
Frequently Asked Questions
Are Zero-Clearance Fireplaces Safe To Use?
Of course, but as always, each manufacturer will have guidelines to follow. These may vary slightly by manufacturer and change dramatically depending on the type of fireplace (i.e. gas, electric, bioethanol or wood burning).
How Does The Efficiency Of A Zero-Clearance Fireplace Compare To That Of A Traditional Fireplace?
Due to the design, they tend to be more energy efficient than a traditional masonry fireplace.
They are more efficient due to better insulation, and the unit is better sealed. All of this reduces heat loss. Most are also available with fans and thermostat controls, again helping to improve efficiency.
Final Thoughts
A home with a zero-clearance fireplace is more valuable. However, you must always keep your chimney and fireplace clean. This includes a chimney sweep and inspection to remove soot and debris from the flue of your chimney.
There are several zero-clearance fireplace designs available. The traditional style is reminiscent of stone fireplaces from the past. Wood, gas logs, or inserts may heat conventional fireplaces.
Modern designs are intended to be more efficient space heaters. The doors of these fireplaces are often made of cast iron to prevent warm air from escaping up the chimney.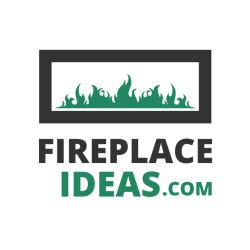 Latest posts by Stevie Morris
(see all)