Do you want to add some decoration to your walls while also heating your home? Check out this list of the best wall-mounted fireplaces for your home.
Wall-mounted fireplaces, also known as wall-hanging fireplaces, are a fantastic space-saving way to experience the ambiance of a real fire.
Wall mount fireplaces do not need to be recessed into a wall like other types of electric fireplaces, making them simple to install and suitable for the majority of your home's flat walls.
To prevent excessive protrusion from the wall, they are designed to be as thin as possible.
Despite being smaller than other types of fireplaces, they are still able to produce a huge amount of heat to warm up your space.
If you are looking for a wall-mounted fireplace for your home, you will love this list.
We have produced this complete guide to the best wall-mounted fireplaces on the market today.
We will cover the pros and cons of each of these fireplaces, and at the end, we have added a detailed buyers guide so you can see all of the features that you should keep an eye out for.
Let's get on with the list!
Buyers Guide
Location And Size
The number in the name of each wall-mountable fireplace indicates the unit's inch-based size. For example, the DIMPLEX Prism 74″ is 74 inches wide.
Because of this, while picking an electric fireplace for your wall, you will need to consider which width is optimal for its placement.
Numerous varieties of fireplaces are available in various sizes, allowing you to select the ideal one for your home. Some may also be recessed into a wall or used freestanding if you decide to relocate them.
Power
The flame effects and heater of electric fireplaces require electricity from the home's electrical supply.
Some electric wall-mounted fireplaces will include plugs. Therefore, the fireplace must be erected on a wall with a standard electrical outlet nearby, or one must be installed to fit the fireplace's location.
Others will arrive as a direct wire unit that must be wired into your home's electrical system, although many may be purchased with plug kits that allow you to plug the appliance into an electrical outlet rather than wire it in directly.
Flames
Your choice of a wall-mounted electric fireplace will rely on your preferences for flame effects and the appearance of the ember bed. Orange, yellow, and blue are the most typical flame hues.
There may also be fires with beds of coal or rock embers. Logs and glass are the most common ember bed materials, although you may also find fireplaces with coal or rock ember beds.
Heating Ability
Each of the electric fireplaces on our list includes a built-in heater, allowing you to enjoy the flames while keeping the room toasty. All fireplaces will advertise how big of an area they can heat effectively (eg, the Regal Flame Denali Black Wall Mounted Fireplace can heat a space of up to 400 square feet).
You should look for an electric fireplace with thermostatic heat control if you need to keep a constant temperature in a room.
Extra Features
The majority of these electric fireplaces incorporate a remote control, however, some are more functional than others.
Some remotes may be capable of controlling all of the fireplace's settings, while others may only be able to operate the flame effects or heater.
In addition to flame effects, several models have ambient lighting that contributes to the atmosphere.
Extras
Included among the additional choices for your electric wall-mounted fireplace are extended warranties and sound effect systems.
Depending on the model, some may offer additional lighting or a selection of ember bed alternatives.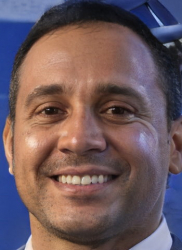 Latest posts by Stevie Morris
(see all)