Pelonis is a US-based home appliances brand that was founded in 1995. This brand focuses on appliances such as heaters, fans, and air coolers, and has gained popularity over the years.
If you are thinking of buying one of the heaters that Pelonis has to offer and want to know what you're getting into, stick around.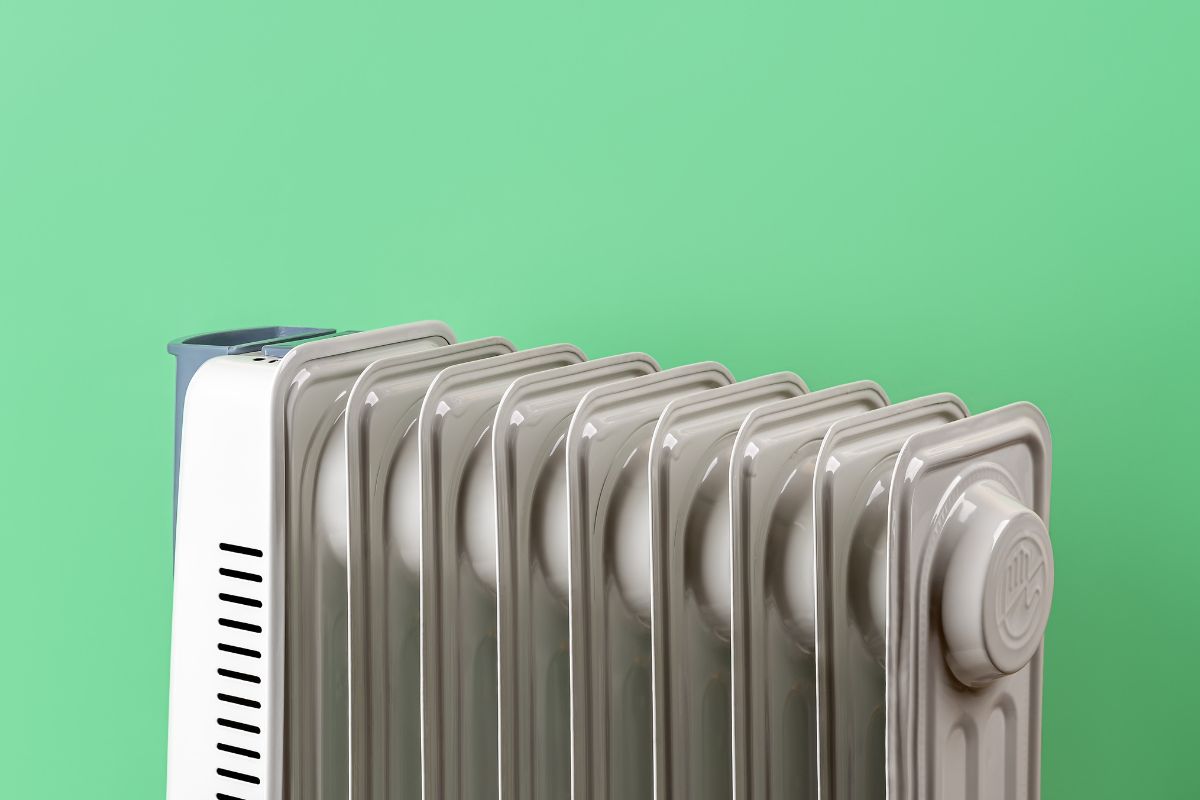 Here, we will be taking a look at Pelonis heaters as a whole, and explore the good and bad that the brand has to offer.
By doing so, you will get a good idea of what kind of products they have available, and a little more about the brand.
From product types and prices, as well as functions, safety features, ease of use, and even customer reviews, you'll hear it all here.
About Pelonis
Pelonis is known for its heating and cooling appliances, and has created a wide range of products to suit all needs.
This Pennsylvania-based company has primarily mid-range prices, but there are many products that are very affordable and luxurious.
Because of these differences in prices, it comes as no surprise to say that qualities and materials used may differ. Not only that, but different products will have various features, wattage, and appearances.
Types Of Heating Products Available
Pelonis offers a wide range of heating appliances perfect for any environment. There are ceramic, radiant, and fan heaters that come in a variety of appearances.
This brand even has a number of oil and infrared heaters that come in many sizes.
Some heaters can be programmed or use a remote, while others are manually used.
Their fan heaters allow you to stay warm in the winter and cool in the summer, and the radiant and tower heaters fit in beautifully with a range of aesthetics.
The Price Range
This brand has a range of prices for their various products. On sites like Amazon, you can find their cheapest product for little over $35 (Pelonis PHTA1ABB convection heater), in the $50 range (Pelonis Infrared Quartz Tower Heater), or products pried around $120 (Pelonis Ceramic Space Heater).
Price ranges for specific heater types as linked from the official Pelonis website:
Pelonis Heater Functions
There are a number of heater functions that Pelonis products have. We will list a variety of functions that some heaters may have from this brand below.
Please bear in mind that every model will have different in-built functions, and this list does not apply to all heaters available from Pelonis.
Build-in timers (some programmable)
Tip-over switch
Remote control
Adjustable thermostat
Oscillating feature
Oscillation angle up to 70 degrees
Eco-mode
LED screen
Child lock function
Up to 3 heat settings
Overheat protection
Digital thermostat
2-1 fan and heater
Easy portability design
Many models will have a number of the functions listed above, while others will have fewer or even none. The features the heater will have depends on the type of heater it is, and the price range.
Features such as remote controls are likely to feature on some of the more expensive products, but the majority of heaters should have safety features integrated into them.
Let's take a look at the safety features of Pelonis heaters in the section below.
Safety Features
Safety features are a crucial part of heater composition and use. As heater use can lead to fires, especially when tipped over, it's expected that companies take this into consideration.
We will take a look at the cheapest and most expensive models of each heater type below and discuss which safety features they have.
Radiant Heaters
Cheapest – Pelonis Electric Oil Filled Radiant Heater:

Temperature control (yes)
Timer (10 hours)
Tip over switch (universal type)
Settings (3)
Remote control (no)

Most Expensive – Pelonis Oil Filled Radiator Heater:

Temperature control (N/A)
Timer (10 hours, programmable)
Tip over switch (tip over and over-heat protection)
Settings (2 for heating levels, plus 1 for eco-mode)
Remote control (yes)
Ceramic Heaters
Most Expensive – Pelonis Ceramic Space Heater

Temperature control (yes)
Timer (24 hours)
Tip over switch (yes)
Settings (2, plus eco-mode and fan settings)
Remote control (no)
Fan Heaters
Cheapest – 2-1 Fan-Forced Heater

Temperature control (yes)
Timer (N/A)
Tip over switch (yes)
Settings (4 – two for heater, 2 for fan)
Remote control (no)
Most Expensive – Pelonis Vortex Heater

Temperature control (yes – high or low, plus fan)
Timer (N/A)
Tip over switch (yes)
Settings (N/A)
Remote control (no)
Pelonis states that they use the material UL 94 in many of their products. This is a building material that is considered to be fire-resistant.
However, there is no mention of which UL 94 material or flammability grade they use.
As such, while the mention of this product suggests that materials used to create these heaters are fire-resistant, we are unsure to what degree they are.
Pelonis heaters need to go through all the same rigorous safety testing that other manufacturers do. Because of this, we can assume that these products are just as safe as other brand-name heaters such as DeLonghi.
In order for any heater to be sold legally on the market, safety tests must be carried out and passed. For those concerned about the uncertainty of the abovementioned UL 94, that should be enough to calm your doubts.
Ease Of Use
All Pelonis heaters have been reported as being very easy to use, no matter what type of heater they are. Some of these products simply need to be plugged into a wall socket and turned on.
Remote controlled heaters may require a little more work to get the desired settings, but they are not difficult to use by any means.
Energy Consumption
Energy consumption is where Pelonis heaters may fall short. Although the heaters themselves are relatively affordable and have a range of prices, they are heavy on power.
Most products from this brand require 900W in order to function. As such, these heaters can be an expense in the long-term.
The lowest energy consumption for Pelonis heaters lies at 600W, and the highest is over double that, at 1500W. This may be an important thing to consider when looking for the perfect heater for your space.
Not only that, but the space that a heater can warm up will also have to be factored into the calculations.
In other words, a heater that requires 1500W to heat up only 100 square feet, might not be worth everyone's money.
There are, however, Pelonis heaters that can heat up to around 150 square feet, which is likely to be more cost-effective if the wattage is reasonable.
Reviews From Customers
As with all products and brands, there are mixed reviews on Pelonis heaters. The majority of reviews are positive, though there are also faulty products, which happens with all brands.
Positive reviews for a variety of Pelonis heaters mentioned things such as:
Easy to use
Stays hot
Heats up quickly
Provides slow and steady heat
Easy to move around
Durable
Heats up a large space
Negative reviews from clients regarding various Pelonis speakers include issues such as:
The product they received was faulty
The power knob breaks easily
Short-lived
It's important to note that it is likely that those with negative reviews, which is the minority, likely received a faulty product.
However, as there are so many Pelonis heater types, some reviews are very specific to certain products.
It is always advised to do your own research and find reviews for the product type you would like to buy before making a purchase.
With that being said, Pelonis heaters generally have positive reviews.
Overall Opinions On Pelonis Brand
What we like:
Products have numerous safety features

Tip-over protection
Automatic shut off if tipping occurs
Products have heating protection
Products are very quiet, making them suitable for home or office use
Many different product types are available

Infrared
Oil-Filled
Ceramic
Convective
Radiant

Energy consumption can be adjusted via the settings, with the lowest consumption being 600W and highest 1500W
Some products can heat up to 150 square feet of space
What we don't like:
Some products do not have indicator lights
Not all products come with remote controls
More expensive than some other brands
Some products have a higher energy consumption than other brands
To Summarize
Pelonis heaters are affordable options for both heating and cooling your homes throughout the year. Their most expensive product, as it currently stands, is only around $120.
Despite their affordability, this brand has proven to be successful and as safe as any other brand that sells these kinds of products.
Even the biggest brands like DeLonghi will encounter manufacturing issues. So, Pelonis can overall be seen to be a brand that is worth the money, and they sell quality products.
However, with that being said, you should always research the specific product and its reviews before spending your money. You should also always purchase products from trusted retailers.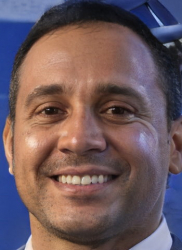 Latest posts by Stevie Morris
(see all)