Fireplaces create a cozy atmosphere with rustic logs and a warm, flickering flame. This is something that all fireplaces have in common, or do they?
Any fireplace that runs on a fuel such as wood or gas produces a flame but electric fireplaces only run with electricity which means that they do not burn any fuel and do not create a real flame.
Luckily, with improvements in technology, also electric fireplaces can now display at least an image of a real flame, and to complete the right fireplace look, you will need realistic logs.
We found the best realistic logs for an electric fireplace, and we even put together a buying guide, so you know what to look out for before purchasing your logs.
Why Do You Need Realistic Logs For An Electric Fireplace?
Unlike wood burning stoves or gas fireplaces, electric fireplaces do not create a real flame.
As the heat is generated with electricity and not fire, you cannot naturally see a flame in your electric fireplace.
However, many fireplace owners find that visually seeing a fire, including the flame, is the biggest factor that makes a fireplace so appealing.
That's why, manufacturers of electric fireplaces have created fireplaces that use holographic technology to simulate the image of a burning fire without real fire.
In order to make this holograph of a proper fire as realistic as possible, you will also need logs, and this is where our list of the best realistic logs for an electric fireplace comes in.
Do Electric Fireplaces Produce Heat?
If an electric fireplace doesn't have a flame, does it produce enough heat to warm up a room? The simple answer is yes.
Electric fireplaces do produce heat, although not as much as wood burning or gas fireplaces.
While other types of fireplaces work with fuel such as gas or wood, you can simply switch on electric fireplaces and they produce on-demand heat.
Most fireplaces allow you to control individual heating settings and maintain a set room temperature.
The advantage with electric fireplaces is that you do not have to use the heating element in the summer months. You can just create a fireplace look without the heater.
Depending on the heating element inside the electric fireplace, these units can heat between 400 and 1,000 square feet, although this is based on an average room temperature.
You will also need to consider the size of your room. If you have a larger room, then a low-powered electric fireplace will struggle to heat the space properly.
Also, if you are looking to keep a room warm for longer, then electric fireplaces may not be the best option as it will increase your utility bill.
Types Of Electric Fireplace Inserts
Before we take a look at the different electric fireplace log sets on the market, it is worthwhile exploring the three different types of fireplace inserts.
Built-In Fireplace Inserts
These units are inserted into the fireplace box of your electric fireplace permanently.
This also means that they can be hardwired into your electric system, although there are also plug-in versions available.
These inserts are not easy to install as they need to be integrated with your existing fireplace, so it is best to speak to your electrician.
Plug-In Fireplace Inserts
These are the most popular inserts for electric fireplaces. You can get a range of different types of inserts, including crystal embers or logs.
These units are typically encased in their own box, and they feature a realistic flame.
The biggest advantage of plug-in electric fireplace inserts (see also our guide to building a frame for an electric fireplace insert) is that you can just plug them into the power outlet near your fireplace, and it works instantly.
If you do not want to have wires or cables around your fireplace, then some electric fireplaces also allow you to install an outlet inside the firebox.
This will create a more seamless and realistic look of your fireplace.
As they are so easy to install, log fireplace sets come with a range of different features that create a realistic flame, glowing embers and even smoke.
Most log sets also come with their own grate and built-in sound, so you can truly replicate a traditional fireplace feeling.
The Best Realistic Electric Fireplace Logs
Logs are a must-have to complete the perfect fireplace look.
It is important that they are as realistic as possible, so you can get the benefits of an electric fireplace with the image of a fire and log setup which resembles that of a wood burning fireplace.
Let's take a look at the different types of fireplace logs to create the most authentic look for your electric fireplace.
This fireplace log set from Dimplex is often cited as one of the best fireplace log inserts that you can buy.
This log set for your electric fireplace comes with a range of different features, such as projected, realistic flames.
It features a classic black log grate which holds the hand-finished embers and logs. It even uses LED lights to simulate the flame colors.
One of the biggest advantage with this realistic log set is that it comes with a remote control that allows you to manage temperature and flame settings.
With a width of 28 inches, the Dimplex 28 Premium log set is big enough to fit fireplaces are a minimum of 30 inches.
Pros
Authentic hand-finished logs in a traditional grate
Easy installation. You just plug it into the nearest electrical outlet.
Ideal for larger fireplaces
Cons
Not powerful enough to heat a large room
Customer Reviews
Customers who bought the Dimplex 28 Premium log set found the log very realistic. They also loved the remote with flame control.
Some buyers noticed that the log set is struggling to keep larger rooms warm, and the unit works better in smaller spaces.
You can buy the Dimplex 28 Premium log set on electricfireplacesdirect.com or mantelsdirect.com.
A slightly smaller log set from Dimplex, the 28 Opti-Myst fireplace log set has a specifically patented technology which creates an impressively realistic flame through ultrasonic tech.
Compared to the other log sets we mentioned so far, Opti-Myst creates smoke with a fine mist of water, which resembles the natural smoke coming from a fire.
However, this does also mean that you will need to keep the water tank topped up. One tank typically lasts up to 14 hours.
Just like with other Dimplex log sets, this product has a hand-painted finish which adds even more realism to the embers and logs.
The remote control to manage the color of the embers and flame comes as standard with many Dimplex items.
Pros
Features like smoke simulation, glowing embers and realistic flame make this a great visual addition to your fireplace
Runs quietly, so you can enjoy your fireplace experience
The log grate is authentic metal
Cons
This log set does not produce, so it is just a visual insert
More expensive than other products that heat your room
Customer Reviews
Buyers of this Dimplex log set particularly liked the smoke feature. However, they did believe that for this price, the unit should also produce heat.
You can buy the Dimplex 28 Opti-Myst electric fireplace log set on electricfireplacesdirect.com or mantelsdirect.com.
Just 24 inches wide, this electric fireplace log set from Napolean comes with hand finished logs that glow in the same way as natural logs burn.
The log design has been inspired by real logs which creates added realism in your fireplace.
This product allows you also to heat a small room, although the power output is relatively low but you can control the temperature and the flame with a remote.
Pros
The projected flames together with the realistic embers glowing makes this an excellent way to add visual appeal to your electric fireplace (see also 'How Much Does It Cost To Run An Electric Fireplace?').
A simple plug-in installation means you can instantly set this up in your home.
Good value for money compared to the Dimplex 28 Opti-Myst which doesn't produce any heat
Cons
The cord is only six inches which might make it difficult to plug it into a power outlet that is not next to your fireplace.
Customer Reviews
Customers who bought the Napoleon 24 Woodland really enjoyed the natural look of the log set.
However, they noticed that the flame is not as bright as a natural flame would be.
You can buy the Napoleon 24 Woodland electric fireplace log set on napoleon.com or blazingembers.com.
This is another smaller log set which can be added to small electric fireplaces. One of the biggest advantages of this log set is that it has been designed based on real birch logs.
The in-built sound effects create realistic wood cracking ambient sounds for a more realistic feel.
However, this fireplace insert does not produce any heat, so you can only embed it into your fireplace for a more authentic, rustic fireplace look.
Pros
The 20 inch width makes this small log set ideal for smaller fireplaces
Comes with built-in sounds for greater fireplace ambience
The logs have been modelled on real birch wood
Cons
Does not produce heat, so you will need a separate electric fireplace
Doesn't come with a grate
Customer Reviews
Customers who bought the Pleasant Hearth 20 log set liked the lighter birch wood but they noticed that the sound effects could be a biter louder.
You can buy the Pleasant Hearth 20 electric fireplace log set on mantelsdirect.com or menards.com.
Buying Guide For Electric Fireplace Log Sets
With the many different electric fireplace log sets on the market, it can be tough to find the one that is most realistic and also matches your fireplace.
There are a number of things you need to look out for when you buy a log set. Let's take a look at the most important ones.
Size
The size of your log set is one of the most important factors you need to consider when buying one of these great add-ons for your electrical fireplace.
You will need to check the size of your fireplace and make sure that you buy a log set that is not too big or too small.
Most manufacturers add the size to the name of their realistic log sets, for example, the Dimplex 28 Opti-Myst is 28 inches wide.
This will make it easier for you to spot the right size but it is always best to check the manufacturer description and specifications.
You will also need to allow at least an inch on either side of your leg set, so it doesn't sit too tight inside the fireplace.
This is especially important when your chosen log set also produces heat. These products need a little space around them to keep the warm air circulating.
Style And Look Of The Logs
You can get almost any type and style of fake logs but we would recommend to check what matches best with your fireplace, and the design of your room.
The exact look of the logs does depend largely on your preference. Some people prefer birch wood, while others like the darker color of juniper wood.
Heat
The majority of the electric fireplace log sets we found also produce heat.
They are typically more on the expensive side, so if you want to just have a log set that looks the part without heat, then you can save some cash with going for this type of log set.
However, it is a nice touch to have the option for additional heat. Most fireplace log sets also allow you to operate the visual features without the heat settings.
It's important to note here that these heated log sets do not put out as much as your average electric fireplace, wood burner or gas stove.
They are also not as economical, so if you want to heat a larger room, then it's better to use a fireplace.
Log sets produce only a little additional heat, and they are mostly there for visual appeal.
In addition, when you buy a heated log set unit, it is important to keep an eye on children and pets.
These units can get very hot, so should not be touched until they have cooled sufficiently.
Warranty
All the models we looked at come with a minimum one year warranty but some of the more expensive products also offer two or three year warranties on different models.
Technology
Realistic log sets for an electric fireplace have a surprising amount of technology in them.
These are typically visual features to ensure that the flame is projected properly or that the embers glow bright enough.
Some log sets even produce something that resembles wood smoke, but without any of the bad toxins. This smoke is usually created with a fine water mist.
Installation
The installation of most log set models is fairly easy. You just plug them into the nearest power outlet and just switch them.
Conclusion
Electric fireplace logs come in all different shapes and sizes. You simply need to make sure that you choose the right size to match them with your fireplace.
Whether you have a small electric fireplace that needs sprucing up with some realistic birch wood, or you have a big open fire that could do with a fresh look, you will find a large range of log inserts to choose from.
Many log sets also come with their own integrated heater, so you do not need to worry about additional heating options.
However, we found that most of the realistic electric fireplace logs that we tested were more focused on the visual appearance, and creating the right fireplace ambience.
For an even more realistic feel around the fireplace, you can even add a cracker sound system or a fireplace screen.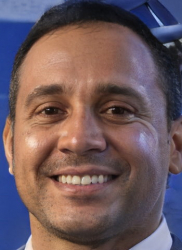 Latest posts by Stevie Morris
(see all)