A realistic electric fireplace is a great addition to your home. It can really elevate that living room into a sleeker, more modern design, so it's not hard to see why you're looking to purchase one.
However, it is essential before any significant purchase to do your research, and that's where I come in. I've done all the hard work so you don't have to. So sit back, relax, and I'll delve into all the information you need.
Now, Dimplex released their famous Opti-V series of fireplaces in 2013, and this still remains one of the most popular models of electric fireplaces on the market to date. And that in itself tells you more than I can (almost.)
If you're looking for a trusted brand then you really need to look no further, Dimplex fireplaces are manufactured by the Glen Dimplex Group of Ireland and they stand firm as one of the most popular brands in the entire industry, not only locally.
But across the globe. It was this group that actually patented the realistic wood-burning effect of a fireplace back in 1995.
If you are wanting a nice cozy electric fireplace to set the mood and ambiance of your home, then I honestly couldn't recommend a Dimplex fireplace enough, regardless of the model I can ensure that you will be happy with your choice.
This range has a 73% rate for 5* reviews and only 16% of customers reviewed this item as 3* or below.
So as you can see, many customers are extremely satisfied with their fireplace. But let's take a closer look at what people had to say!
Rocky Payne - Great buy. This is The Unit You Want - 5 Stars
'This was a great purchase. The heating vent at the bottom is key as it gives you options when mounting shelves above it.
Unit is also quiet and heat output is great. Also purchased a 48 inch model (which is great too). Wish they would make 60 inch model as I would also buy one for the living room.'
Tim - Absolutely Love It! - 5 Stars
'I wanted to replace an older cabinet style fireplace to heat my bedroom and lower floor (600 SqFt).
I wanted something wall mounted, shallow, thermostatically controlled, and with something other than a log set for the firebox. This fireplace absolutely delivered on all counts.
I decided to test the fireplace on during a cold night before committing to mounting it on my wall. I mounted it the next day. This thing is fantastic!
It had no problem at all keeping my room and lower floor comfortably warm at the temperature I chose (21c).
It's actually mounted on the wall of my bedroom and, I'm a light sleeper, so I was also very pleased with the "quiet" level of the fan!'
This item has a 72% 5* rating and just a 14% 3* and under rating.
Deborah I - Looks Real…So Easy! - 5 Stars
'This "fireplace" is so cool!! It looks realistic and is so easy to install. We couldn't hook up a gas set in our home in AZ and this fit the bill perfectly!
It sits in a beehive fireplace behind a screen and you would never guess it wasn't real wood. I even bought the crackle box and that puts it over the edge!
I keep the box towards the back and on the lower setting otherwise it is not real sounding. This really fixed our problem when we found out we couldn't access the gas line!!'
Anie - Great Log Set - 5 Stars
'Love the fireplace log set, got it a few days ago, easy to install.
The look is very realistic, the only drawback is the reflective plastic semicircle in back of the set, when the lights hit it just right, it shows somewhat, but we adjusted the position of the unit alittle further back in our fireplace and that helped.
Bottom line, very realistic flames and glow for an electric set. Very happy with purchase!'
This item has 78% 5* rating with just 11% being 3* or below.
Deb - Awesome Fireplace - 5 Stars
'From the get go...we were very pleased with the appearance and function. Super easy to use remote control and the options for flames height and speed is really nice. Heat is great and blower fan is very quiet.'
Bruce - It's Incredable - 5 Stars
'I looked at dozens of fireplaces after deciding that a gas model was not for us. I had the old ones from my childhood in mind when I first started looking. Let me say, this is a different beast.
It is more realistic than you can imagine. I dare anyone to tell the difference from a flame unit from 10 feet away from looks alone. It does cost more than most and it does not put out a ton of heat, but it is the real deal. I am 100% satisfied.'
Dimplex Fireplace Buyer's Guide
So now that it should be fairly obvious that the brand is trustworthy and good quality, with a wide range of products you may be wondering where you start in terms of finding the perfect fit for you. Here are a few of the things you'll want to consider.
Heating Requirements
When it comes to electric heaters you need to remember that they are mostly used to heat zones of the home, so knowing how much heat is required is pretty important.
You'll want to take things such as the size of your room, the climate in which you live, and whether you'd be better with a fan-forced heateing system or an infrared heater.
Flame Technology
This is essentially asking yourself how bothered you are about a realistic flame. A more realistic flame will create a better ambience in your home, and it does just look better, however, with better ambience comes a more expensive price tag.
So it's really just considering if its worth paying the extra money for you personally. Pretty much all models look good, so you won't be disappointed with a lower budget model.
But the more expensive models such as the Opti-Mist, Opti-V, and Revillusion are the best of the best that you can buy.
Installation Space
You'll need to consider where you are installing your electric fire place as to which kind you'll purchase.
For example, if you already have a fireplace in your home then it's likely that you'll need an insert to fit your fireplace whereas you'll have more versatility with a wall mount electric fireplace or a freestanding one.
Style
Arguably one of the most important aspects to consider is the style of your fireplace. Afterall, you'll want a fireplace that you will enjoy looking at.
The decor of your home is surely important to you and you will want it to fit within that. Dimplex do a range of both contemporary and traditional electric fireplaces so you can be sure you'll find something that is suitable for your home.
Why Buy A Dimplex Electric Fireplace
So, you've heard me tell you that you should purchase a Dimplex fireplace, and if you've done any prior research, you'll have probably had many expert retailers and resellers tell you the very same thing.
But why? What makes Dimplex so special? Let's take a look.
Realistic Flame Technology
The last thing you want to do is purchase an electric fireplace for the flame to look super artificial or a little bit tacky. Especially if you're paying the big bucks.
Well, I don't think I've seen a more realistic flame than that of some of the Dimplex electric fireplace models. Dimplex uses an Opti Myst technology that honestly produces a flickering flame that you'll feel the need to touch just to prove to yourself that it isn't a real flame.
How lifelike it is, just blows me away. This almost-real flame is created using both mist and halogen lamps which create a pretty convincing recreation of a flickering flame.
And even if you are on a budget, the cheaper models which use LED lights still have amazing designs for an electric fire.
Thoughtful Design And Excellent Craftmanship
There's no point in purchasing a fireplace if it isn't build to last. Thankfully, Dimplex fireplaces are built specifically to ensure the best quality and ensure that they can last the test of time.
If your budget isn't an issue, I would recommend opting for the Opti-V series, while it is the most expensive, it is also the most realistic and even uses HD videos of genuine crackling fires to give you the most authentic experience.
And if all this wasn't enough, they even use the wireless and smartphone app technology so you can be sure that will function seamlessly and has super easy controls that anyone will find simple to use.
Industry Innovation Leaders
Why purchase copycat versions of eclectic fire designs, when you can go to the original creator themselves?
Dimplex was the worlds first electric fire to use the patented Opti-Mist technology - clearly new, interesting, and well-made designs are at the forefront of this brands mind.
This isn't the only time that Dimplex have set themselves above other brands either. This company also launched the hyper-realistic holographic flames that have become so popular in electric fire designs.
And these aren't the only world-firsts that this company pioneered. Wireless control systems for your smart meters also come from dimplex, and they are also well known for their heat output control thermostats which help you monitor and cut down your energy consumption.
So Many To Choose From
Is any company truly a good company without diversity? Dimplex has a massive range of products that are all exceptional and come in a range of prices.
So no matter what you're looking for, or what your budget, you should be guaranteed to find something that will suit you.
Top Picks By Product Type
If you've had a little look around and are still a little unsure, here are what I think are the best models within each product category.
Installing Dimplex Fireplaces
When considering a purchase, you will want to also consider how easy the electric fireplaces are to install.
There is nothing worse than spending your time faffing around spending the whole day just trying to figure out how to get the thing installed.
Luckily, Dimplex fireplaces are super easy to install so you won't have this issue.
However, each one has a slightly different installation process, so let's take a deeper look at how you'll get your fireplace of choice up and ready to go.
Dimplex Fireplace Inserts
If you've purchased a fireplace insert then you will be likely installing it into either a brickwork fireplace or an old stove. Electric firebox and log sets will also have a similar process.
Completely cover and seal the ventilation or chimney of your old fireplace
Find a source of power. It's up to you whether this will be a closeby outlet or if you will hardwire a specific circuit to your fireplace.
Insert your fireplace into the space and plug it into the power source.
Install the trim. This will be either your metal frame or glass panel. It is the part that is used to cover the space inbetween your walls and the unit.
Dimplex Standalone Fireplaces
If you thought inserts sounded easy to install, you'll be happy to hear that standalone fireplaces are even easier.
Unbox the unit. Most standalone fireplaces come preassembled but you may be required to attach a few items sch as the fireplace's legs or electrical cords.
Choose the set-up location. This will need to be flat, open, and dry. And of course, close to a power source.
Plug the unit in and it's that simple. You're done.
Dimplex Wall-Mounted Fireplaces
This one can get a little trickier. These types of fireplaces can be either recessed or you can hang them from wall brackets. If possible, I would always opt for the latter as creating a recessed niche can take time and money to do.
Hanging them from brackets is a much quicker and cheaper option.
Placement is very important with these types of fireplace as if they are within 3 feet of combustible materials you may come across some issues that I'm sure you'll want to avoid.
Always follow any instructions from your manufacturer.
First you'll need to choose where you wish to install your fireplace. If you're intending for the fireplace to be close to your television or outlet, you'll need to refer to the manufacturer clearances to ensure that it is safe to do so.
Then you'll need to find your power source. This, or you'll need a concealed power line that you can bring to the fireplace.
Next, you'll need to attach the wall brackets to the wall. Plastic studs are a great way to ensure that you have a secure and frim anchor point. You can then move onto the brackets below to create additional support.
Finally mount the fireplace onto the wall brackets, connect to the power, and you're all set.
As you can see none of these options take a massive amount of effort or time. So you won't have to worry about installation being a difficult task.
Don't Just Trust Me - What Do Customers Think
If all this hasn't fully convinced you, don't just take my word for it. Below you'll find a range of customer reviews on a range of different products that Dimplex offer.
As you can see - most that purchase with dimplex walk away happy and satisfied.
Final Thoughts
Dimplex is a great brand and you should definitely be able to buy a fireplace from them with absolute confidence that you'll be receiving something of high quality.
Dimplex have been around for decades and honestly have been changing the game when it comes to electric heaters. I couldn't recommend them enough!
FAQ
Is Dimplex a good fireplace brand?
Dimplex is an industry leading innovator of fireplaces. Founded in 1973 they are a worldwide brand with over 8,500 employees. Dimplex is part of the GlenDimplex Group, which also includes Faber, Valor, Masport Heating and Nectre.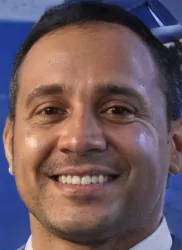 Latest posts by Stevie Morris
(see all)