Have you purchased an electric fireplace and want to know how they work? Maybe you have found yourself looking at your fireplace and wondering how it generates heat in your home? Whatever your question might be, we have the answer for you!
Electric fireplaces are a popular addition to most homes, keeping you warm while adding a cozy vibe to your home.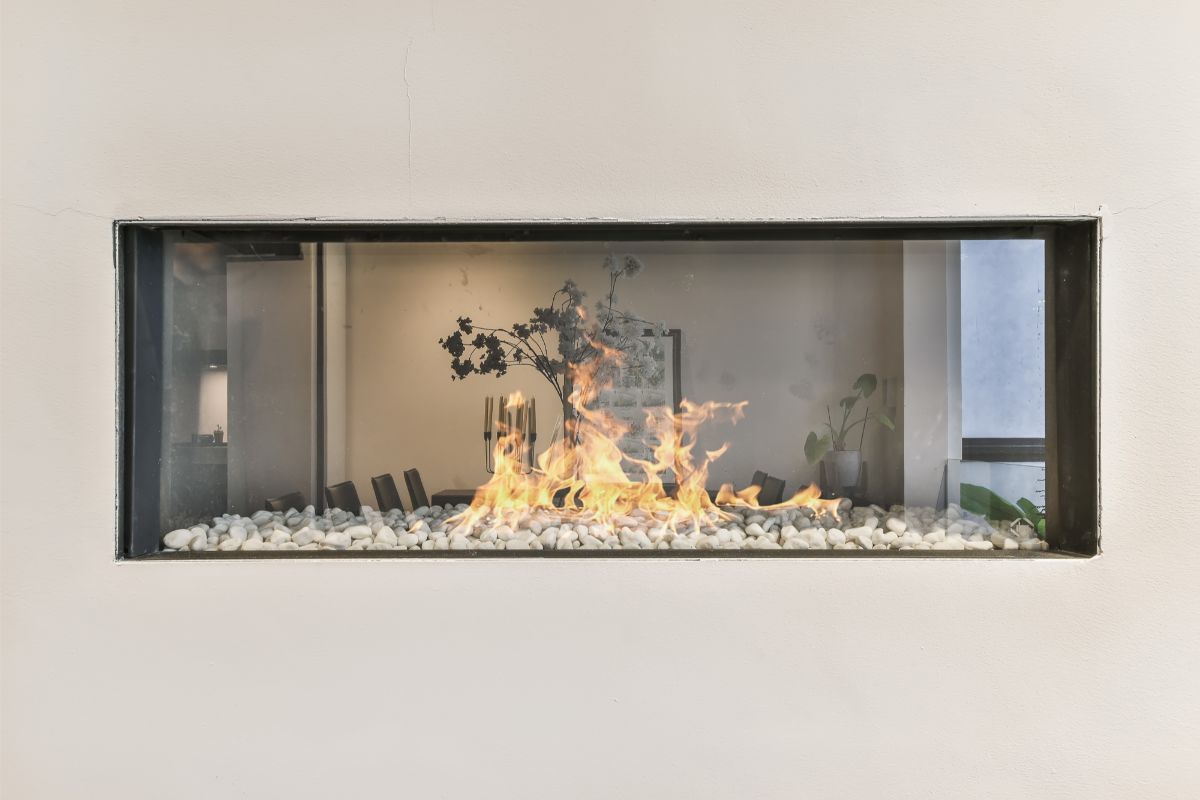 And who doesn't want that? But it can be tricky to know how they work, especially if you don't have an engineering degree.
Quickly, you can find yourself overwhelmed, unsure how your fireplace works or how to find out the answers you need.
Well, no more! Today we are here with the answers that you need. Keep reading to find out how electric fireplaces work and everything else you need to know about them!
How Do Electric Fireplaces Work?
Let's get straight into why you came here today and find out how electric fireplaces (see also ' Dimplex Electric Fireplace Review ') work. Electric fireplaces (see also 'How Much Does It Cost To Run An Electric Fireplace?') need to be plugged into an electrical outlet for them to work.
Once plugged in and switched on, your electric fireplace can start producing heat. There are two types of electric fireplaces on the market, fan heated fires, and infrared fires.
Let's take a closer look at these electric fireplaces (see also our article on outdoor electric fireplaces) now and how they work! 
Fan Heater Electric Fireplace
Fan heaters are the most common type of electric fireplace. If you have an electric fireplace in your home, chances are it uses a fan heater.
These work by passing an electrical current through a metal coil. This coil heats up before the heat is then blown around your room through the fan.
Usually, the fan will be located at the top of your fireplace, although it can differ depending on the brand.
Most of these fires will have a range of settings you can choose from, allowing you to get the right temperature for your room.
As the heating process is done internally, fan heater fireplaces are considered quite safe. There is a far lower risk of burning or injuring yourself compared to open or gas fireplaces.
You still need to take care, of course, and we recommend that you do not touch the fireplace unless it is turned off and completely cooled.
It's best to keep pets and young children a safe distance away from the fireplace too, especially when it is on, to keep them safe at all times.
You will also want to carefully consider what furniture and materials are near the fire.
You don't want any materials that could melt or combust near the heat generated from the fire, just in case. It is always better to be safe than sorry after all!
Infrared Fire
An infrared electric fire works differently to fan heater fires. Instead of heating up and distributing the heat, infrared fires directly heat objects.
They use invisible rays of light that travel through the air to heat objects in their path, like a couch opposite them.
The rays travel in straight lines and aren't impacted by drafts or other external factors.
While this can be handy, it does mean that you won't feel the benefits of the heat if you aren't in the direct path of these rays.
You can consider infrared as working the same way as the sun's rays, but they don't have the harmful effects that UV rays do.
When choosing between infrared and fan heater fireplaces (see also 'What Is An Infrared Electric Fireplace?'), you will want to consider carefully how they work and which would be the better option for you and your home.
Be sure to also consider your budget and price up some fireplaces. You can also check out reviews online to help determine what fireplace will suit your room. Be sure to look at the voltage of the fireplace to find out how powerful it will be!
How Are Flames Created On An Electric Fireplace?
Now that we have established how the fireplace works, let's look at the flames you see on the front of the fireplace. These flames can be created in a few different ways.
Some fireplaces feature a TV screen built into the fireplace that shows a video of a fire. These will often have audio features too that will generate a crackling sound to give you a more authentic feel.
Other fires will use bulbs that have light refracted to give the illusion of flames. These days, it is more common for fires to use a water mist.
This mist will look like smoke and is one of the more convincing effects out there. If you purchase an electric fireplace these days, it is likely to have this feature and deliver a realistic fire for you to enjoy.
When you are searching for a fireplace, you can check the product description to see how the flames are generated.
Most online retailers will also feature a video of the fireplace in action so you can see how realistic the flames will be.
They might be sitting above fake coals or logs too, making it seem even more realistic! Again, this will be seen in any photographs or videos of the fireplace.
We also recommend that you check out reviews of the fireplace you are considering purchasing online.
Here you can see other people's opinions. Scan through these reviews to find out if other people think the flames are realistic or not.
Reviews are an excellent way for you to find out more about the fireplace without parting with your cash.
Final Thoughts
And there you have it! Electric fireplaces work with either a fan heater or infrared rays that will emit heat into your room.
These fireplaces work through electrical power too when you connect them to a power outlet.
Just be sure that you keep pets and children away from the heating element and that all flammable materials are a safe distance from the fireplace.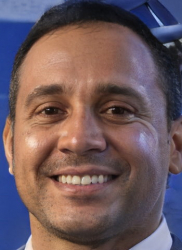 Latest posts by Stevie Morris
(see all)