Electric fireplaces operate differently from other fireplaces because there is no true flame, but if they have the correct qualities, they can be suitable for use outside.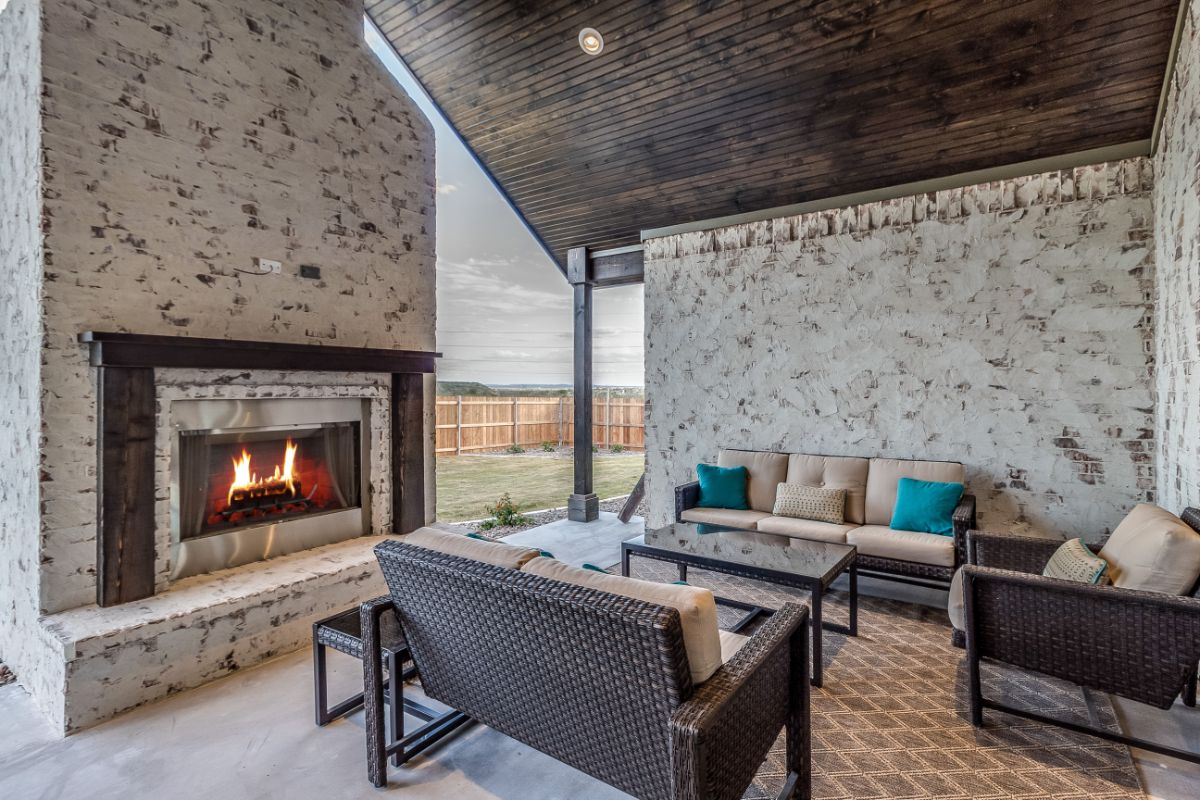 Suppose you want to add a cozy touch to your outdoor living space. You might wonder if you can use your trusty electric fireplace outside.
The good news is that outdoor-rated electric fireplaces are available to help you achieve that dreamy, fireside ambiance in your backyard or patio.
However, you should know a few things before dragging your indoor-only electric fireplace outside. First and foremost, not all electric fireplaces are created equal. Indoor-only models are designed for, you guessed it, indoor use only.
While they might look like the perfect addition to your outdoor space, using them outside can lead to serious hazards, including electrocution, electrical malfunctions, and damage to the unit.
On the other hand, outdoor-rated electric fireplaces, with weather-resistant features like a weatherproof shell, are designed to withstand the elements.
They're built to be used indoors and outdoors, making them a safe and efficient way to enjoy the warmth and glow of a fire in your outdoor living space.
Before investing in an electric fireplace for your outdoor space, check the manufacturer's specifications. Most electric fireplaces are intended for indoor use only, so you'll want to choose an outdoor-rated model designed explicitly for outdoor use.
This will not only keep you safe, but it'll also ensure that your electric fireplace lasts longer and operates at its best.
Can An Electric Fireplace Be Used Outside?
An electric fireplace must be outdoor-rated to be used outside.
This means the fireplace may be safely utilized outside in wetter weather instead of inside.
Because there is no actual fire inside, an electric fireplace differs from a wood or gas fireplace. Instead, electric fireplaces simulate crackling flames by the reflection of light off revolving mirrors while supplying additional heat from a regular space heater.
An electrical source is necessary for your electric fireplace to function.
For most electric fireplaces to operate, all that is required is to hook the power cord to a nearby regular electrical outlet.
It might be necessary to hard-wire certain electric fireplaces into the home's electrical system, particularly those designed to be more permanent fixtures.
In either case, an electric fireplace requires an electricity source to give your home the feel and appearance of a real fireplace.
The electrical components of an electric fireplace must be suitably shielded from rainy conditions for it to be utilized safely outside.
Because they won't be waterproof and rated for outside usage, the vast bulk of electric fireplaces on the market aren't suitable for outdoor use. Purchase an electric fireplace approved for outdoor use if you plan to use it outside.
Outdoor Electric Fireplace Models
Popular models of outdoor-rated electric fireplaces are offered by reputable manufacturers like:
The weatherproof cover on the Touchstone electric fireplaces allows for outdoor use, but it cannot generate additional heat.
The electric fireplaces in the Amantii Panorama range are approved for outdoor usage. However, a cover is required. Even when used outside, electric fires can produce heat.
How Do These Outdoor Electric Fireplaces Work?
In general, electric fireplaces heat a room in one of two ways:
A fan-forced heater operates by forcing air over a heating element; this forces warmer air into the space. Even when the electric fire has been turned off, the air in the room continues to be warm.
Choose the Amantii Panorama line of electric fireplaces if you're seeking an outdoor fireplace that can generate extra heat.
Their well-known built-in electric fireplaces come in deep versions suitable for outdoor use and frequently include fan-forced heaters that may be used inside or out.
For instance, the 50-Inch Built-In Electric Fireplace from their Indoor & Outdoor Series can be installed indoors or outdoors.
Using the provided plug-kit, you may hard-wire this electric fireplace into your electrical system or plug it into a nearby outlet. The fireplace also includes a remote control that you may use to operate all its features.
One thing to keep in mind when buying any of these Amantii Panorama models of outdoor electric fires is that you must also buy the Outdoor Cover if you intend to use the fireplace outside.
When not in use, this steel cover shields the front of the firebox of the electric fireplace.
You can install an electric fireplace outside and utilize it to create a beautiful seating area on your porch. After a hectic day, you may unwind with the help of this lovely, modern flame's spectacular show. 
With various flame color options available, you can design a style that matches your mood or switch it up whenever you wish.
A form of an electric fireplace called a wall mount is intended to be put on the face of a wall, while some types can be fully or partially sunken into a wall to give the illusion that they are built in. 
They are made to be as slim as possible to avoid sticking out too far away from the wall. They can produce stunning flame effects and heat your home (or garden) even though they may be narrower than other fireplaces.
Some wall-mount electric fires are rated for outdoor use, though not all.
This Touchstone Sideline Indoor & Outdoor 80017 Electric Fireplace is one illustration. Its waterproof shell qualifies it for outdoor use.
This specific electric fireplace style can be hard-wired or connected to an electrical outlet. The waterproof housing prevents it from producing heat.
It's simple to add the secure, affordable, and atmospheric lighting of an electric fireplace to your entertainment space (see also 'Adding An Electric Fireplace In Entertainment Centre') with this fireplace that has been approved for outdoor usage.
The fireplace only needs to be plugged in to start working; it may either be mounted on the wall or completely sunken.
Final Thoughts
Some electric fireplace models can be placed outside. When purchasing an electric fireplace, be sure it is approved for outdoor use if you plan to install it outside.
Due to safety concerns, most electric fires on the market currently cannot be used outdoors. Therefore, it is necessary to utilize an outdoor-rated electric fireplace.
Electric fireplaces for outdoor use are often built-in or wall-mounted, meaning they are attached to or built into an outside wall.
Hopefully, this article has provided some good examples of electric fireplace models you can use outside.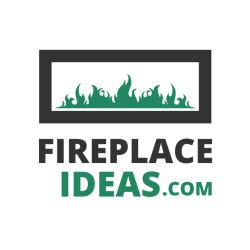 Latest posts by Stevie Morris
(see all)