Are you seeking out the very best kind of wall-mounted electric fireplace? But don't know which to acquire?
If so, this guide is intended for you.
There are two different types of electric wall fireplaces, wall-mounted and recessed, in addition to a range of sizes, media options, heating coverages, and finishes.
Despite the fact that this may sound difficult, we are here to make things easy for you.
Below is a selection of the top wall mount electric fireplace reviews to assist you in finding the best wall mount electric fireplace for your particular needs.
Are Wall-Mounted Fireplaces Safe?
You can potentially save space with a wall-mounted electric fireplace, as installing it directly to the wall frees up most of the floor space.
The remaining area is maintained clear for the safety and convenience of the entire household.
They are odourless and generate no fumes, sparks, or toxic emissions. This makes them suited for any residence and a very secure zone heating option.
In addition, unlike wood fireplaces and typical wood for wood-burning, they do not generate carbon monoxide.
They do not constitute a fire threat, and the flame settings enable them to be personalised and programmed to display various flames.
Electric wall-mounted fireplaces are exceptionally simple to install. There is no chimney or flue required, and minimum upkeep is required.
The wall-mounted fireplace's ease of installation illustrates its effectiveness and convenience.
Wall-Mounted Electric Fireplaces We Think You'll Like
Here is a chart comparing the most popular wall-mounted fireplaces. This provides an overview of the various options and makes it easy to compare them.
Buyer's Guide

There are several considerations to make while looking for a wall-mounted electric fireplace so that you can choose the finest option for your home.
When selecting a wall-mounted electric fireplace, you should consider the following:
Which wall in your home will the electric fireplace be installed on, and, what size fireplace is best?
How the fireplace will be fueled.
Optional colors for the flame effect and ember bed.
The thermostat temperature control and a remote are additional features.
Size & Location
Consequently, while picking an electric fireplace for your wall, you will need to consider which width is optimal for its placement.
Numerous varieties of fireplaces are available in various sizes, allowing you to select the ideal one for your home.
Some may also be buried into a wall or used freestanding if you decide to relocate them.
Power Source
Electric fireplaces require power from the home's electrical supply to operate the flame effects and heater.
Some electric wall-mounted fireplaces will include plugs. You must thus install the fireplace on a wall with a standard electrical outlet nearby, or have one installed to accommodate the fireplace's location.
Others will arrive as a direct wire unit that must be wired into your home's electrical system, although many may be purchased with plug kits that allow you to plug the appliance into an electrical outlet rather than wire it in directly.
Flames
All wall-mounted electric fireplaces produce attractive flames, so your choice of electric fireplace may depend on your preference for flame effects and the appearance of the ember bed.
Orange and blue are the two most common flame colors.
There may also be fires with beds of coal or rock embers. Logs and glass are the most common ember bed materials, although you may also find fireplaces with coal or rock ember beds.
Heater
All of the electric fireplaces on our list include built-in heaters, allowing you to enjoy the flames while keeping the room toasty.
In addition, the fireplaces in this guide warm spaces that are comparable to one another, thus there is minimal variance in the amount of space each model can heat.
You should look for an electric fireplace with thermostatic heat control if you need to keep a constant temperature in a room.
Other Qualities
The majority of these electric fireplaces incorporate a remote control, however, some are more functional than others.
Some remotes may be capable of controlling all of the fireplace's settings, while others may only be able to operate the flame effects or heater.
In addition to flame effects, several models have ambient lighting that contributes to the atmosphere.
Add-Ons
Included among the additional choices for your electric wall-mounted fireplace are extended warranties and sound effect systems.
Depending on the model, some may offer additional lighting or a selection of ember bed alternatives.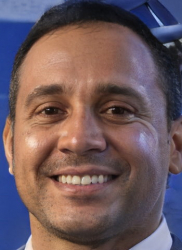 Latest posts by Stevie Morris
(see all)