You've heard of gas, wood, and even electric fireplaces, but what about water vapor fireplaces? These unique hearths are eco-friendly, make your home beautiful, and present a gorgeous setting that's perfect for indoor occasions.
Other than the impressive flames, water vapor fireplaces can work every day throughout the year. They're also less of a fire hazard as their flames are created from water, making them completely cold.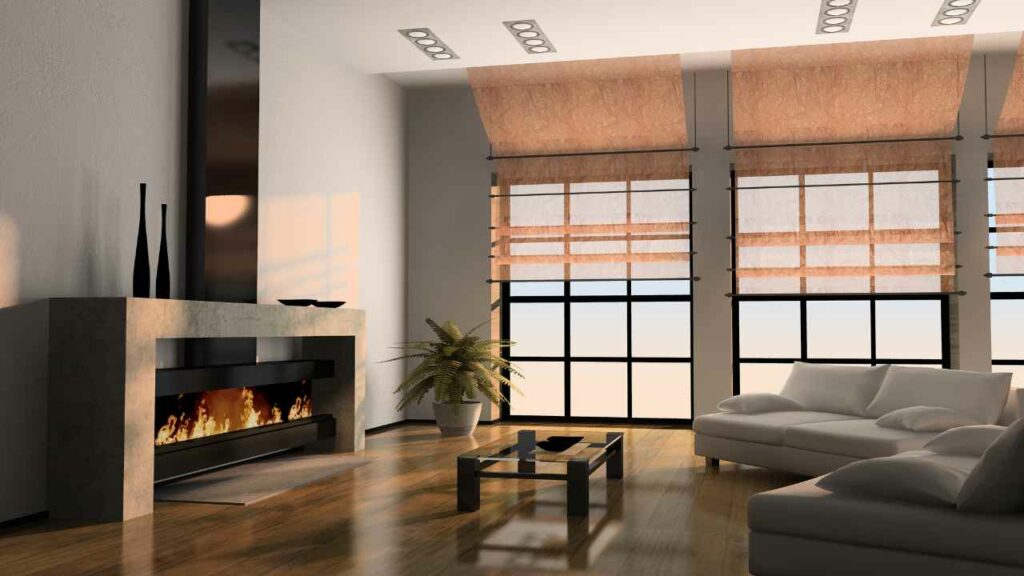 Water vapor fireplaces are slowly becoming more popular, but if you're still wondering what they are, this article can help!
You'll learn different things about these special mantelpieces, including how to maintain them, how much electricity they use, and what some of their special components do.
What Are Water Vapor Fireplaces?
Thanks to modern technology, water vapor fireplaces produce realistic flames without the need for hazardous fires.
These showpieces use electricity, LED bulbs, and water to create the illusion of real flames.
The fireplaces can be connected to your everyday mains outlet; then all they need is a little water in their tank to produce beautiful, yet safe, flames.
Water vapor fireplaces are great for those that are concerned about fire hazards, but like the look of traditional fireplaces. They're also ideal for those who live in high fire-threat locations.
Different Parts Within A Water Vapor Fireplace
Water vapor fireplaces have special components that let them create flames without the need for fire. These are a reservoir, an evaporator, a heater, and a lamp.
We'll cover these in more detail below.
Evaporator
This component produces an extremely fine mist within the hearth. The water will flow through the evaporator after the device switches on.
It will then start to evaporate water to create light vapors, which you'll be able to feel if you position your hand above the mantel.
Reservoir
This unit is full of water, which is an important part of the fireplace. After the fireplace switches on, the water in the tank will travel into the evaporation chamber/
Lamp
The lamp has bulbs that will shine light onto the mist coming from the evaporator. These lights, along with the vapor, will give the appearance of real flames. The heat coming from the lamp also helps the vapor rise. This is necessary as the mist would start to settle without it.
Heater
This component will emit heat inside the room. This is the only part of the fireplace that produces heat. Everything else is needed to produce the flame-like images.
How Much Electricity Do Water Vapor Fireplaces Use?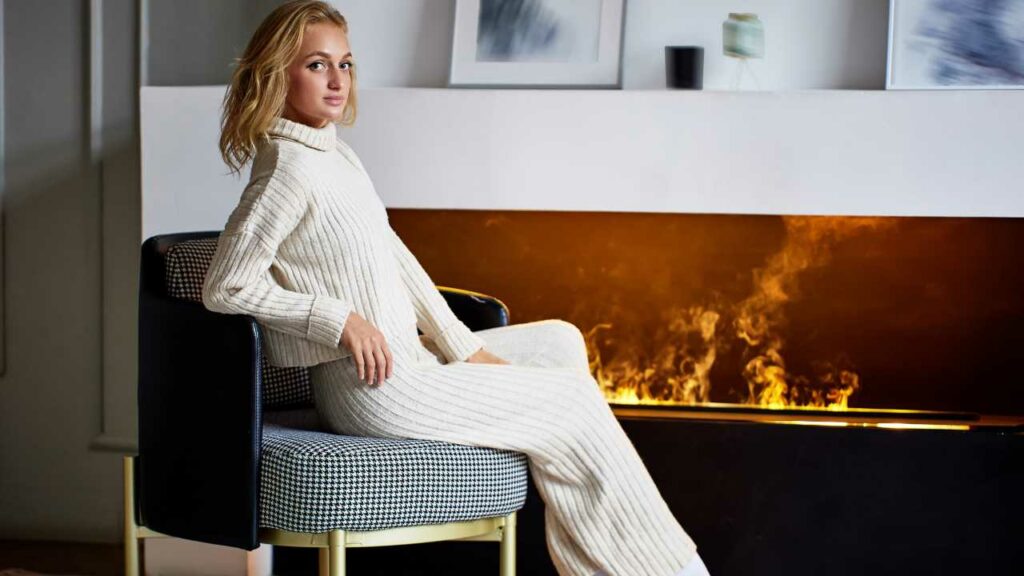 Water vapor fireplaces are, in most cases, relatively affordable. Most of these models are powered through a connection to a standard household outlet. The energy they need is similar to space heaters which radiate heat throughout a room.
Are Water Vapor Fireplaces Bad For Your Health?
Compared to other types of fireplaces, like wood-burning and gas-powered models, water vapor fireplaces are much healthier.
They are also better for the environment as they don't use fossil fuels to produce flames, produce soot, or emit toxic gases.
You can also find newer water vapor fireplaces that use UVC lamps. These use ultraviolet radiation to disinfect the evaporator and reservoir within the fireplace.
This radiation claims to eliminate any spores, viruses, microorganisms, bacteria, or pathogens within the fireplace as it's being used.
Regular maintenance will prevent germs and bacteria from building up in your fireplace, but if you're worried, you may want to consider spending more on these models.
Is It Hard To Install A Water Vapor Fireplace?
In most cases, it's easy to install the majority of water vapor fireplaces. These usually come with simple installation instructions, but all that's needed is to plug them into your household outlet.
Despite this, it can become difficult to install models which are larger. These may come with complex instructions that may need you to contact an experienced installer.
Make sure that you check the installation guidelines with your model's manufacturer before you buy your fireplace, as this will help you save money and time later.
Nevertheless, most water vapor fireplaces and inserts can be installed soon after purchase. Many of these can take just an hour to finish installing.
However, if you plan on creating and installing a surrounding mantel or other decors, this will take more time depending on how big the project is.
Can You Buy Smart Water Vapor Fireplaces?
Yes, you can find water vapor inserts and fireplaces that can connect to your smart-home devices. These are great for delivering a personalized user-specific experience.
Advantages of Water Vapor Fireplaces
Water vapor fireplaces offer an affordable way of bringing the illusion of a real fireplace into your home. These are the main advantages of these special hearths:
They won't affect your home's air quality like wood and gas-powered models would
Fewer components in the fireplace mean that they are reliable and keep maintenance costs lower
Water Vapor Fireplace Maintenance
Frequent cleaning and maintenance can extend the life of your water vapor fireplace. Looking after your fireplace can save you more money in the long run, as well as keep its components working for a longer period.
These simple steps are all you need to keep your fireplace in shape:
Use a soft, clean cloth to dust off your fireplace's exterior.
Make a soap and water mixture and clean the fireplace's top cover every other week.
Rinse out and clean the evaporator and reservoir every month. This is important to remove any build-up, preventing bacteria from forming within the tank.
If you notice any build-up or discoloration on the air filters, rinse and dry them every other week.
This simple routine will prevent your fireplace from breaking down and ensure that it lasts for as many years as possible.
Conclusion
Now you know what water vapor fireplaces are!
These impressive showpieces create the illusion of flames without the need for dangerous fires. They are affordable, eco-friendly, simple to install, and beautiful to look at.
If you've ever thought about installing a fireplace, water-vapor models have many advantages, so make sure you consider them when selecting your final fireplace!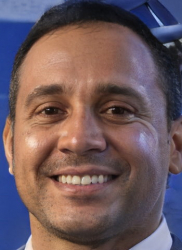 Latest posts by Stevie Morris
(see all)