There are many reasons why someone may want to convert their wood fireplace into a gas fireplace.
Whether your chimney has been filled in, you want to use more clean burning fuel, or you want cleaner air in your home, as well as for the environment, there are many options to turn wood fireplaces into gas fireplaces.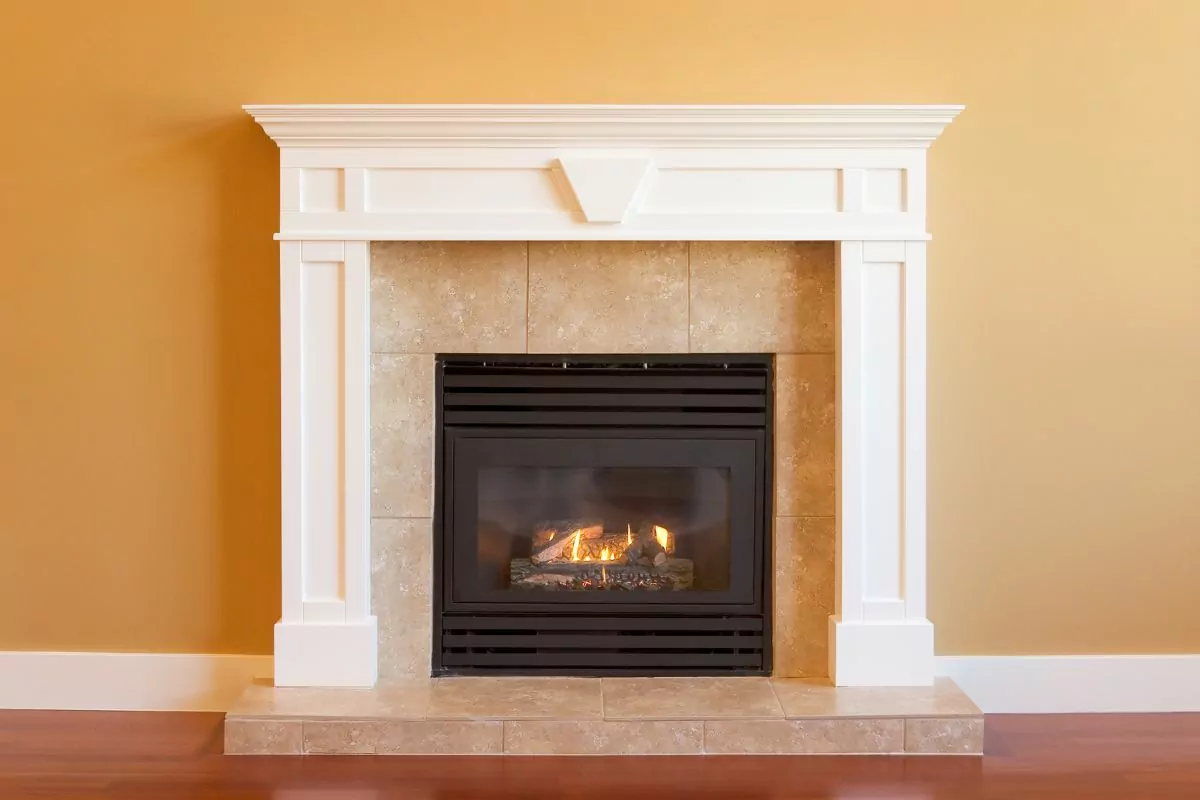 Obviously, this isn't something you can do yourself at home, so we will cover the types of gas fireplaces that can be installed and how they are installed, so that you can make the decision about whether gas is right for your home, and what type of gas fireplace would be best.
Keep reading to learn more about wood fireplace conversions, as well as gas fireplaces.
Why Go Gas?
We've covered some reasons why you might want a gas fireplace, but there are many. While it is cleaner in terms of the air it puts into your home, it is also much better for the environment with many gas fires now using greener gasses.
Importantly, gas fireplaces are good for safety. When you want to turn it on or off, it does so immediately with the flick of a switch.
With a wood burning fireplace you may be leaving it still burning somewhat when you go to bed, with the initial fire lighting stage actually being dangerous too.
Equally, working with gas can also be dangerous, and it;s important to trust the professionals here.
Steps Before Installation
There are a few steps you will need to consider and go through before you actually start or even consider installation.
If your chimney is still open, and you have a working wood burning fireplace, you will need to have a chimney inspection.
Chimney Sweeps may seem like something from a Dickens novel, but they still exist and for good reason. You may just need it cleaned, but also potentially repaired.
You will also need a gas line, which can take some pre-inspection beforehand. Furthermore, you need the right and accurate gas flow for the specific gas fireplace you want. You may require a professional inspection to find this out as well
Types of Gas Fireplaces
Most Gas fireplaces are usually either a gas insert, or they are gas logs, both of which, including their variations, we will explain below.
Gas Insert
Your classic gas insert fits directly into the hole left behind by your wood burning fireplace. They usually have some decorative outline in order for the installation to seem seamless.
A stainless steel chimney liner is required for the gas to safely travel without leakage. In this case, you will require your chimney to be functional, not blocked, so the chimney liner can help extrude the gas as safely as possible.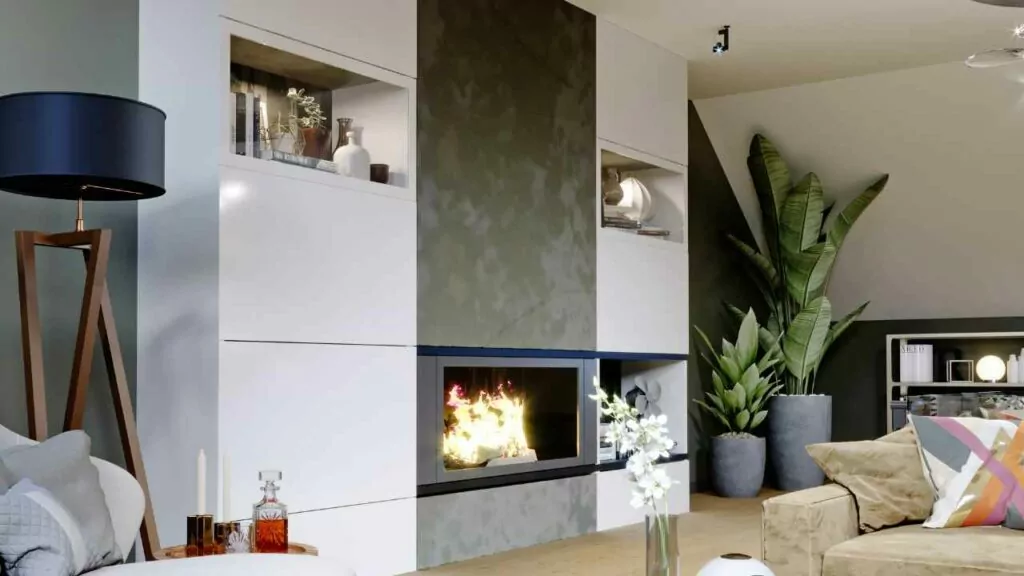 Direct Vent Gas Insert
The same as the traditional gas insert but the venting system operates in a co-linear system, pulling fresh air from the outside and another pipe to exhaust combusted gas.
They are also designed to look seamless and intentional. The direct vent system is actually the best for those worried about protecting indoor air quality.
Vent Free Gas Insert
If your chimney is blocked or you don't have one, a vent free gas insert is arguably the best choice.
As they use indoor air for combustion, and are 100% efficient, no gas is left to be vented and a vent isn't required. As a result of their efficiency they are actually best for heat output.
Vented Gas Logs
If you want the same sort of look as a wood burning fireplace vented gas logs are a good option. They have the best flame presentation and glows as well, in an attempt to mimic the wood burning fireplace the most.
As they require a chimney they aren't the most efficient at retaining heat, but are more for decorative reasons, albeit emitting some heat into the home.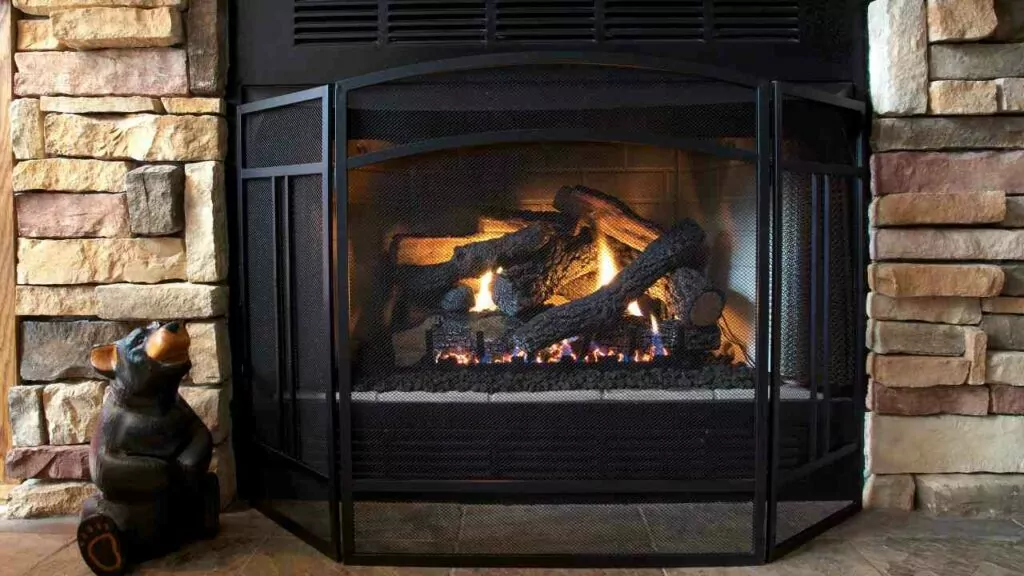 Ventless Gas Logs
If you want the inverse of a vented gas log system that focuses on heat output rather than being decorative, then a ventless gas log system is the best choice.
They burn at 100% efficiency with no waste to be vented, and achieve a clean and smokeless flame as a result. In terms of the facade of flames, they don't look as realistic as a vented gas log system.
Which Is Best?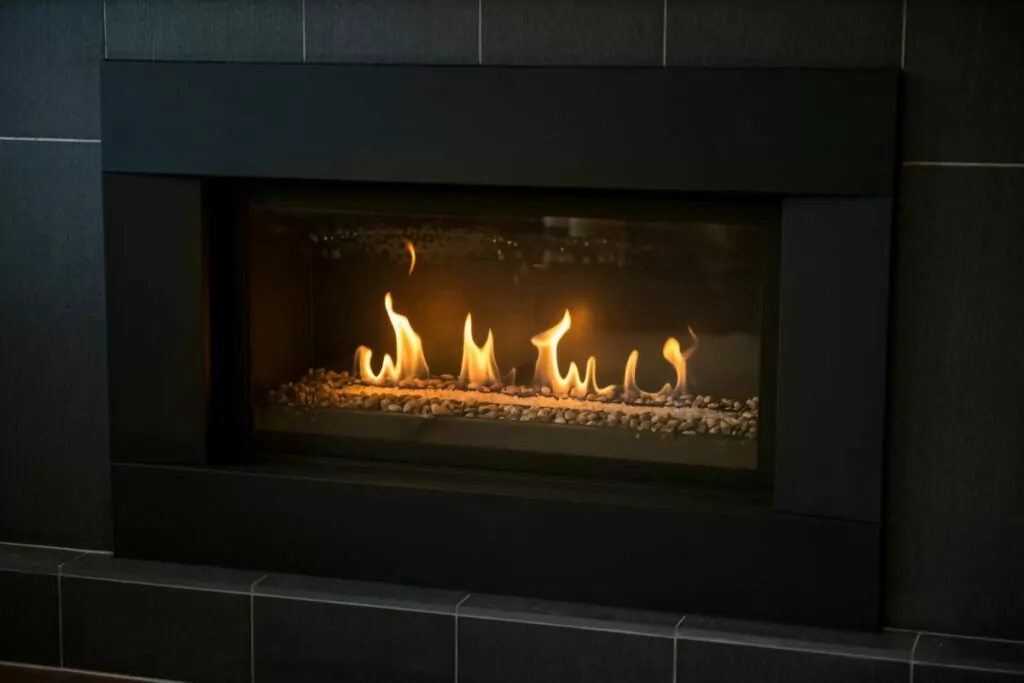 Here's a few points of consideration when choosing what sort of gas replacement fireplace you want in your home.
Price
In terms of affordability, gas logs are generally much cheaper to have fitted. They have less parts to install and as a result those parts generally tend to last longer and require less maintenance.
Safety
Your gas fireplace must be serviced at least once a year in order to avoid gas leaks. It's also important to have carbon monoxide detectors installed.
Yet, in a counterintuitive way, ventless systems end up being better for air quality as they are 100% efficient meaning there is nothing left to pollute the air.
Heat Output
If you want to replace your wood burning fireplace but still have an effective supplemental heat source, then ventless systems are also the best place to go.
Chimneys lead to heat loss and ventless systems do not require them, they are also 100% efficient as a result
Decoration
If you want a gas fireplace that creates heat but still looks a lot like a log burning fire, then vented gas logs are the best way to go. They can create a facade of a flame that is the most similar to a normal fire, as well as having glowing embers
Final Thoughts
As you can see, it is easy to get a wood burning fireplace replaced with a gas one.
They are often cleaner for the environment and for the air, but there are many options to choose from that will depend completely on your preferences and the home you live in.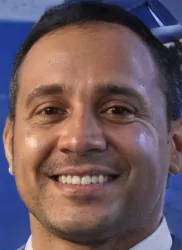 Latest posts by Stevie Morris
(see all)