A fireplace is an excellent focal point for living areas but the fireplace needs to perfectly match and reflect the style of your home decor.
If your home is decorated in a retro Art Deco style, then your fireplace needs to be designed to match this.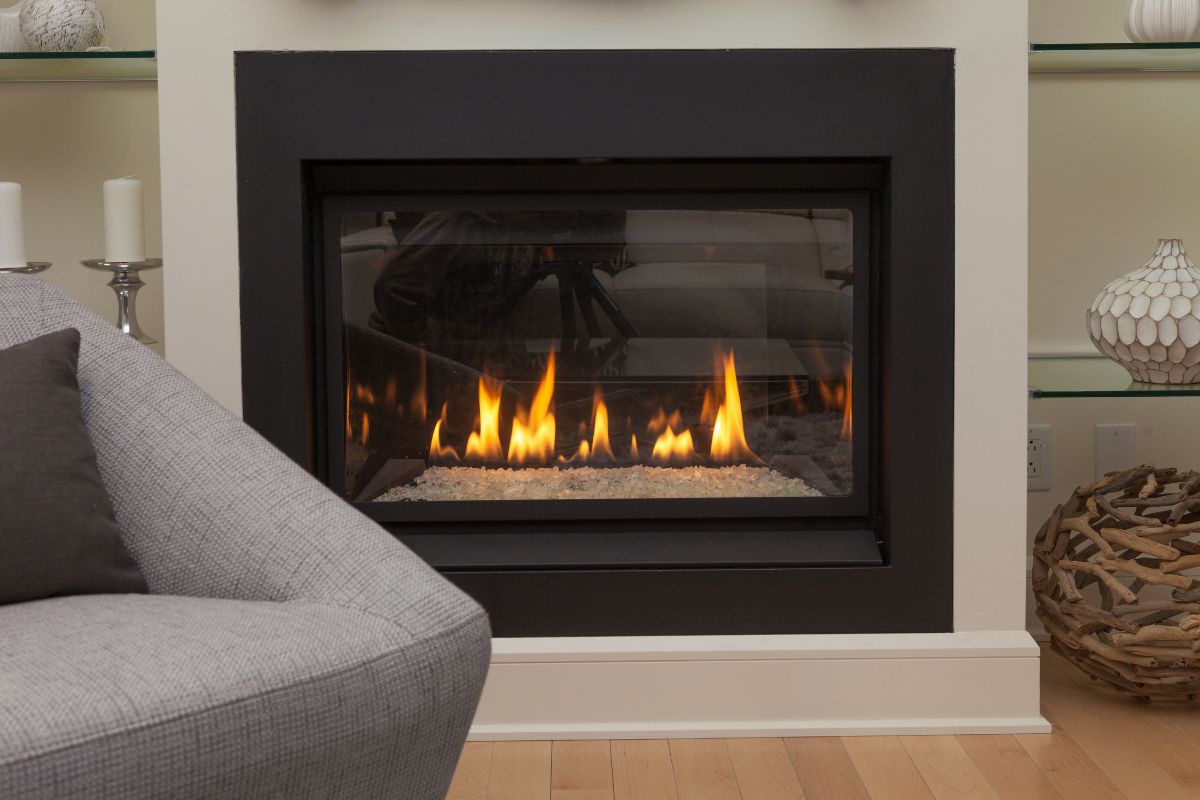 Art Deco is a very iconic architectural style and when it comes to home decor, having furniture or items that do not capture the same style will only ruin the room's overall aesthetic.
If you want your home to have a cohesive, beautiful style – then your fireplace must conform.
Here is an in-depth guide into how you can design your fireplace to suit your Art Deco-style home! Check out the information below and enjoy.
What Is The Art Deco Style?
First, let's define what Art Deco actually is.
Art Deco, short for French Arts Decoratifs, is a design style that appeared in France during the 1910s and was popularized during the 1920s and 1930s.
Its influence extended throughout Europe and the United States and could be found in everything from fashion to art, objects to architecture.
Buildings such as the Empire State Building and Chrysler Building are just two examples of famous pieces of Art Deco architecture.
There are many defining characteristics of Art Deco. One of the most noticeable is its use of geometry through symmetric streamlined shapes.
Art Deco makes use of repetitive, complex patterns that utilize straight edges and smooth symmetrical curves for a clean, pleasing design. Common forms used in Art Deco include animals, sunrays, fans, and florals.
These busy but visually pleasing patterns were often seen as a sign of glamor and elegance during the time.
Gold, ivory, chrome, and other precious metals and materials were used to help elevate Art Deco and make it a style for the super-wealthy.
As a result, it's become synonymous with the Roaring 20s and the period's high economic growth.
Although Art Deco is a retro art style from a hundred years ago, its clean, symmetrical characteristics make it a popular style choice for modern homes – but how can you design an Art Deco-style fireplace?
Art Deco Fireplace Design Tips
Here are some great tips for how to design an Art Deco-style fireplace. Check them out and see how you can make them work!
Symmetry And Shapes
Art Deco is characterized by its perfect symmetry and use of geometric shapes. Without these, your fireplace won't really fit the aesthetic at all!
So, when designing your fireplace, you need to ensure that it is completely symmetrical.
This includes the surround and mantel of your fireplace. It should be built to be slim and sleek. You can use sharp rectangular shapes for its edges or create a smooth, curved fireplace as long as the curve is exactly even.
Some Art Deco fireplaces are boxier than others, with larger hearths so there's room for a fire screen. Whether or not you prefer a slim or bulky Art Deco fireplace depends on your preference.
More shapes can be incorporated through the use of patterns. Art Deco patterns can be added to the surround or the back panel, or both!
Some include none at all and instead rely on decorative borders that use straight lines, triangles, or motifs.
The more patterns and shapes you use, the more authentic your Art Deco fireplace will appear so think about how heavily you want to lean into this aesthetic with your fireplace.
As for the mantel, it can be made either straight and flat or staggered with raised platforms for a more retro look.
This, again, depends on how heavily you want to lean into the Art Deco aesthetic and if you want the mantel to work as a shelf for trinkets and accessories.
Motif And Patterns
When most people think about Art Deco, they imagine the popular motifs used in the patterns.
These motifs are mainly characterized by straight lines, sharp curves, and shapes including diamonds and rectangles. They work together to create stylistic imagery reminiscent of Ancient Egyptian walls.
Some popular Art Deco motifs include:
Fan-Shaped Papyrus Plants
Sun and Stars
Water Fountains
Chevrons and Zig Zags
Triangular Pyramids
Think about what motif you would like for your Art Deco fireplace to convey.
Colors
Art Deco is the art style of the rich and glamorous – so it makes sense to reflect this with the colors used in your Art Deco fireplace.
Stick to bright jewel-toned cool colors like deep blue, emerald green, and purple. These resemble gemstones for an elegant aesthetic.
If you are using precious metals then use gold, silver, and bright brass for a dazzling effect. These colors also contrast well against a rich black or gentle cream.
Maximalist VS Minimalist
One of the unusual things about Art Deco is how it toes the line between maximalism and minimalism.
Maximalism and minimalism are both movements that use a different number of elements, colors, and patterns in a single room.
As a result, maximalist rooms look cluttered and busy while minimalist rooms may appear very empty. Art Deco uses bold colors and patterns – but keeps things balanced so it doesn't go overboard.
As a result, it's possible to style your home in either a maximalist Art Deco style or a minimalist Art Deco style.
When it comes to your fireplace, you need to consider if you want a minimalist Art Deco fireplace or a maximalist Art Deco fireplace.
For a maximalist look, use more than one pattern, contrasting materials, and colors, and surround it with accessories (see below for more ideas regarding accessories).
For a minimalist look, just do the opposite – stick to one single color, one single material, and use large geometric shapes in your design rather than lots of smaller patterns.
What Materials Should You Use For An Art Deco Fireplace?
Now you know how to design your Art Deco fireplace, but what materials should you use?
Typically, Art Deco decor is made using precious materials and metals like gold, marble, and brass.
This is because the Art Deco style is meant to reflect themes of glamor and wealth, so you should try to use glamorous and wealthy materials for your Art Deco-style fireplace.
However, these materials can be pretty expensive so many people try to use more affordable alternatives that still reflect the Art Deco style.
They also try to mix-and-matching different materials to help lower the cost of the fireplace. Here are some examples to check out!
Tiles
Small ceramic tiles are very accessible and affordable, which makes them a go-to material for all kinds of fireplaces.
They also work well for Art Deco fireplaces as they create a clean pattern and can be used to bring bright, vibrant colors to the design.
Marble
A more luxurious alternative to tiles is true stone – and marble or sandstone work great in Art Deco designs.
Although it is much more difficult to use them to create colorful patterns, they can be shaped to mimic classic Art Deco designs.
The end result is a clean, smooth aesthetic that is elegant and great for sophisticated living spaces.
Metal
Metals are an excellent choice for Art Deco fireplaces because they reflect the light from the fire and capture the dazzling, luxurious style of Art Deco.
Some of the most traditional metals used for Art Deco fireplaces include brass, gold, and silver – but chrome is also a popular choice today because it is more affordable and works just as well.
Where Should You Place Your Art Deco Fireplace?
Another important factor to consider is where you should put your Art Deco fireplace.
Art Deco is all about symmetry and geometric, streamlined designs – so if you want this to reflect perfectly through your fireplace, it's a good idea to set your fireplace in the center of the largest wall in the room.
It will act as your focal point and In the space around it, keep things symmetrical and use repetitive patterns.
If you do not place your Art Deco fireplace symmetrically and in the center of your room, then things can look askew and it will throw off the whole Art Deco aesthetic in your room.
Unfortunately, if you already have your fireplace built in and you are looking to build around it, then moving your fireplace may not be an option for you.
In this case, remember to keep things symmetrical around the fireplace itself.
What Accessories Go With An Art Deco Fireplace?
Once you have the actual fireplace and surround complete, you should be ready to add the finishing touches. There is likely room above and around the Art Deco fireplace, and on the mantel for some accessories.
Here are some great Art Deco accessories you should add to your fireplace to help sell its style to your guests.
Fire Screen
Art Deco was popular during the 1920s and 1930s and during this time, real fires were used in the fireplace.
These fires could easily spread as sparks or embers would fall out of the fireplace and onto nearby occupants or furniture. As a result, most fireplaces came with a fire screen.
If you want an authentic Art Deco fireplace, then you can get Art Deco fire screens to be placed nearby as an accessory. Even if it's not functional, it sure looks amazing with an Art Deco fireplace.
Art
Art Deco influenced a lot of art during the height of its popularity and so, Art Deco-inspired art is a must for Art Deco home decor.
These can range from fun prints to unusual abstract art, or works from famous Art Deco artists like Tamara de Lempicka.
You can place them around your fireplace either by hanging them above, leaning them on the mantel, or in the fireplace itself if you do not have a real fireplace in that space.
Mirrors
One of the most practical accessories to add to a fireplace (no matter the style) is a large mirror. Mirrors are handy but they are also great for making a room feel larger than it actually is.
Plus, they take up the room above a mantel beautifully without taking the attention away from your Art Deco fireplace.
There are Art Deco inspired mirrors out there in similar geometric patterns, ranging in complexity. Try and get one that is framed in gold, silver, or brass to help tie it in with your fireplace.
Accent Pieces
Finally, we come to accent pieces.
Accent pieces are basically the clutter objects you place around your home to help make it feel more lived in and less empty. If you are a maximalist, then you will want to add a lot of pieces around your Art Deco fireplace.
However, it's important not to go too overboard with accent pieces in an Art Deco-styled room.
Art Deco relies a lot on patterns and shapes – and this usually means that there are already a lot of busy wallpaper and rugs in the room.
Sometimes, it's a good thing to keep the accent pieces to a minimum to let these patterns speak for themselves.
If you still want to add just one or two pieces around your mantel, then here are some ideas.
Vases and candles are good options but classic Art Deco decor used a lot of tiny, abstract statues or figurines, usually of animals like dogs or exotic cats.
These would be all in one color or material like gold or jade green – these are a great authentic way to decorate your home in the Art Deco style.
Overall, stick to jewel tones, precious metals, and repetitive geometric shapes and patterns – and you will be able to find a ton of suitable accent pieces out there!
In Conclusion
So, if you have an Art Deco-styled home, it's important to nail that theme when designing your fireplace.
Remember to use streamlined, symmetrical patterns, rich colors, and wealthy materials to help make the perfect Art Deco-styled surround.
Add as many accessories as you desire and remember to keep symmetry and geometric shapes in the forefront of your mind. Then, you will have the perfect Art Deco fireplace!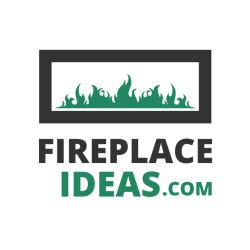 Latest posts by Stevie Morris
(see all)