Are you thinking about installing a peninsula fireplace? When looking for a new fireplace, many people don't know where to turn. It's all about finding one that suits you and your home. However, that can be a lot easier said than done.
There are so many variations of fireplaces and we know that it can seem like a daunting task to find the ideal fireplace for your space. When you find that design you like, you then need to think about different the materials, locations, and sizes, all for you to consider.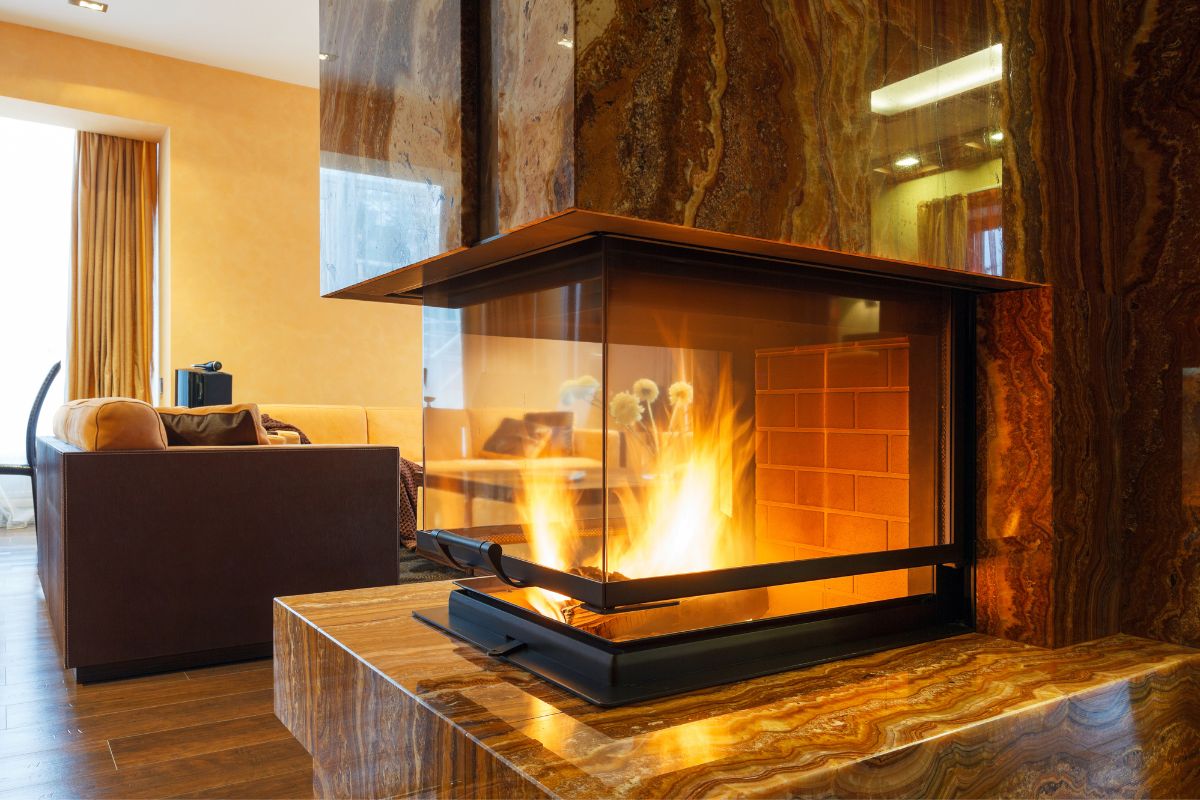 One style of fireplace that we think needs more recognition is the peninsular fireplace. These are great and they have a special place in many people's homes.
However, we think it's important to understand what they are and then look into some different designs. Follow the rest of our guide for exactly that!
What Is A Peninsula Fireplace?
In the simplest terms possible, a peninsular fireplace typically allows you to heat up lots of different directions at once.
Coming with three sides in a lot of designs, they're perfect for creating a warm atmosphere, no matter where you're sitting near the fireplace.
A standard fireplace will usually only warm-up people in front of it, rather than those off to the side as well.
Long Peninsula Fireplace
You'll see that a lot of people with large homes will have a big fish tank or an appliance in the middle of their living room.
However, having a long peninsula fireplace is a perfect way to provide a little style to your room and ensure that you have a focal point. They are a great choice for many reasons.
If you have an open plan, then you should consider a peninsula fireplace as an option, due to their design they are great to heat all corners of the room.
Small Peninsula Fireplace
If you have a smaller amount of space to work with compared to our last idea, then this could be the design for you.
If you have a corner of the room with bookshelves or cubbies, then they could be accompanied by a small peninsula fireplace.
This works for aesthetic reasons and for practicality, which is ideal for anyone who wants any sort of a fireplace, right?
These have the capability of heating up a whole room, despite their smaller size and compact design. If you like to have a fireplace that's elevated a fair amount of height above the floor, then this is the perfect option for you.
Cube Peninsula Fireplace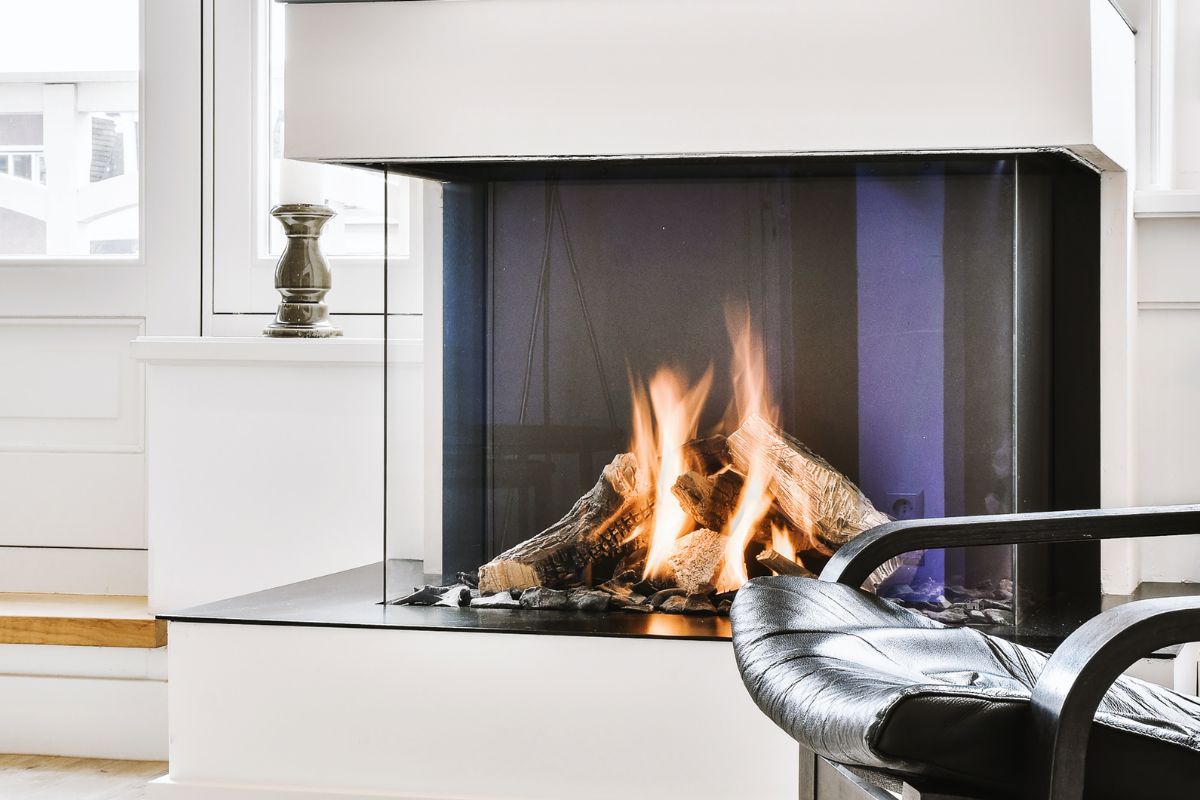 Although this idea might be similar to the last point, you might prefer to have an even more compact design!
If you have lots of square and rectangle shapes throughout your home, this fireplace is one of those that fit in with the rest of the theme and definitely gets the memo!
If you want a fireplace that works subtly and efficiently, then this is a great option for you.
Coming in a slightly elevated design with some large frames, you can find this in a lot of different rooms, which is ideal if you need a versatile variation of a fireplace.
If you want to have a fireplace in a room like a bedroom or a kitchen, this is perfect and you can find yourself seeing this as a potential feature in many different areas of the house.
Peninsula Fireplaces With Large Frames
If you feel like you want to match the rest of the house with the colors of a fireplace, then having glass as one of the main materials can be frustrating.
However, keeping a thick frame as part of the fireplace can be a perfect way to implement the rest of the surroundings in line with the new heat device that you want to include in your plans.
We think if you have any paintings or photographs with matching frames around your home, then you should consider adding in a fireplace frame similar to the ones you already have.
On top of this, you should have a wide range of materials at your disposal like marble and stainless steel. Because of all of these choices, you'll struggle not to find this one appealing!
Cubbies And Storage Units
We understand that everyone has a need to store their possessions and their things in spaces around their home.
We have a great suggestion! If you want to keep up with a certain aesthetic, then we recommend storing firewood behind the peninsula fireplace, even if the fireplace is electric. By having these, you can make the feature look authentic and real.
On top of this, there is always a need for a place to store books. Of course, we recommend not storing them too close to the fire so that you don't let them get too warm!
We also think that keeping plants and photographs near this area is a great way to keep it looking fresh.
Keep It Matched With The Rest Of The Room
Our final idea/tip is that you should keep the fireplace looking smooth and clean with the rest of the colors in the room.
Because of this, you should choose neutral colors and shades that will complement the rest of the house, rather than fighting for the spot in the limelight.
Conclusion
That's the end of our ideas guide! We hope that you have a few ideas to get you started with your peninsula fireplace.
At the end of the day, it all comes down to what you want in your home and what you see as a perfect fit.
Keeping up with the other themes throughout your home is essential, so make sure you make a decision that you're happy with.
We want to make sure that you have a great time finding a new fireplace, with the peninsula fireplace firmly at the center of your thoughts.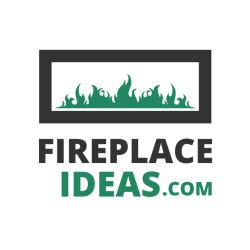 Latest posts by Stevie Morris
(see all)