When people think of places in the home where you might find a fireplace, many won't think of basements and the different qualities they have compared to the rest of the house.
However, you'd be surprised at how many different people have fireplaces in the basement, without having done some research beforehand.
The best way to make sure that you have the best fireplace possible is to follow a guide, such as ours, and find the inspiration and ideas that you need to have the perfect basement fireplace area for you to enjoy.
At the end of the day, there's no real wrong answer, you just need to find something that suits you and your home best.
Follow the rest of our guide to find out some of the best basement fireplace ideas out there. We're certain that you'll have ideas in your head, just waiting to be used in your basement.
Mounting A TV Above The Fireplace
If you want a small fireplace so that you can enjoy the warmth of the fire with a subtle look, then adding something above the fireplace like a TV can look amazing.
At the end of the day, many basements have been developed and adapted to suit a living room aesthetic and ensure that this room is another area in the house where you can kick back and relax.
The majority of TVs are black and will tend to be quite slick and smooth in design, however, this can work incredibly well with a black fireplace.
By blending the TV in with the fireplace and the rest of the area, you'll struggle to take your eyes off the screen whilst still enjoying all of the warmth at the same time.
What's not to love?
Place Your Fireplace In The Corner
Unlike with the ground floor and higher up in the house, it's not as easy to extend the space that you have to work with.
If you want to make your kitchen or living room bigger, then you can always get an extension on your home.
With the basement, you need to make sure that you utilize the room that you have at your disposal.
Because of this, we think it's important to remember that the fireplace isn't the only feature in the room and should be kept as an accessory to the rest of the space.
For example, having a fireplace is all good, but you need to have tables and chairs to enjoy the feature properly and to the best you can.
By placing the fireplace in the corner, you can make the furniture and the rest of the room the center point, with the fireplace providing a side order of warmth and heat for the whole room to enjoy.
Add A Bookshelf
As we mentioned, basements are great for relaxing and making sure that you have a space to have some time to yourself. With this in mind, why not kick back and enjoy a good book in front of the fireplace?
Having a bookshelf is a great idea to make your basement look like the perfect comfort zone and the best place to spend some free time.
Many people like to have some sort of wooden features present when they have a fireplace as the main point of their room.
Lots of fireplace lovers will keep their firewood close by and will keep in mind that wooden themes throughout your basement will make sure that you have a natural tone throughout your room.
Have Somewhere To Store Firewood
We all know how tiresome it can be when we need firewood but don't have the motivation to go and collect some from outside or from the garage.
Why not keep the wood near the fireplace and create an atmosphere that you love and care about your basement fireplace? You can create shelves or have little cubbies to keep the wood tucked away and organized.
At the end of the day, unless you have wood stored down in your basement near the fireplace, then you're going to have to take regular trips upstairs to go and get more wood to keep the fire lively and warm.
This is the perfect solution to this problem and will make sure you can use as little time and energy as possible when relaxing.
Use A Log Burner
We know how many people around the world love to use a log burner because of the way they look and their efficiency to keep the room warm and cozy whilst you relax after a long day at work.
By including one of these in your basement, you can make the most of the room that you have to work with, whilst keeping the room as warm as comfortably possible.
On top of this, you can make sure that if you need to include other features like a bookshelf or firewood logs, then you have enough space to fit everything in.
If you prefer a more modern look to your basement, then log burners can be a great way to provide something different.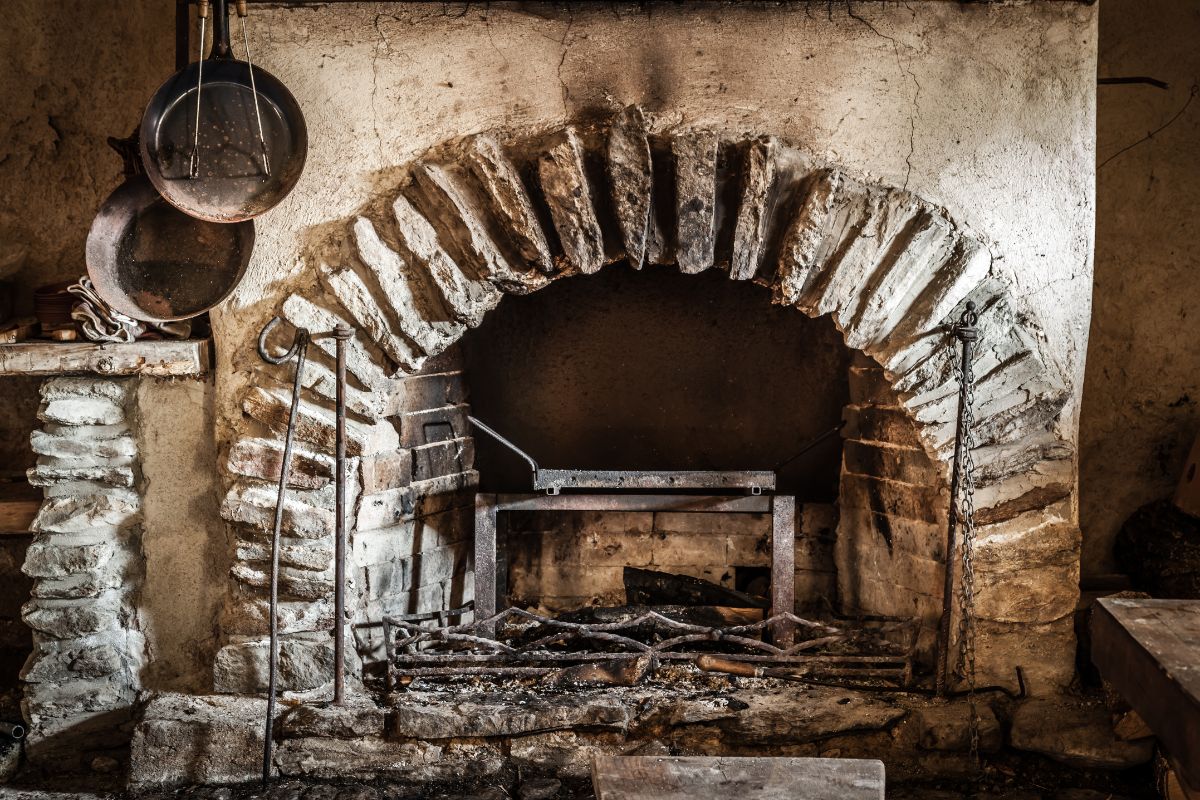 Adding Shelves For Personal Items
Once again, we know how important it is to try and make sure that your basement is feeling like a second living room, more than a room at the bottom of your house.
We think that having as many shelves as you want is a great way to ensure that your personal possessions are dotted about the area, ready for everyone to see when they enter your basement.
We understand that there are some items that you would rather have in the living room or in the hall, but we think you should keep a range of different things on these shelves.
Books, plants, candles, and even your favorite pictures of family and loved ones. At the end of the day, you know that you want people to see and you should do everything you can to ensure it happens!
Keep Everything Matching
One thing that many people want in designing their basement and the fireplace that's going to be featured is for everything to suit the aesthetics.
After all, there's nothing worse than something that people don't want to look at.
If you have too much going on at the same time, then you're bound to have a worse experience than if you have everything keeping in line with the same visual goal.
For example, if you have a slate fireplace or a stone feature, then you should use the rest of the room to complement the same sort of style, rather than add conflicting features to the space.
Having wooden furniture with brick fireplaces is a perfect example of this and you could implement contrasting, but visually-pleasing themes into your basement.
Add A Bench By The Fire
One thing that will complement the rest of the room perfectly and keep you warm is to add a bench in prime position to keep yourself both warm and comfortable at the same time.
We recommend adding a bench that has the same sort of pattern or design as the rest of the furniture so that it fits in with the rest of the room.
We recommend that you have a bench that isn't too heavy so that you can adjust the position of the piece of furniture, whilst being able to fit it in easily.
After all, if the bench is too close to the fire, then you might become too warm and uncomfortable. Being able to move the bench a bit further away from the fireplace might help you more in the long run.
Use Natural Materials
One thing that many people would pay anything to have is a fireplace made from natural materials like stone and brick.
Because of this, we recommend implementing as many materials like this as you see fit.
Because of their neutral colors and textures, they work amazingly with wooden furniture and lots of different materials.
At the end of the day, things like wooden floors and stone fireplaces are hard to come by and will cost a lot of money to install for those who don't have them already in their home.
If you have some desired materials already, then we recommend keeping them in with the new features of your basement, so that when you have your perfect space ready, then half of the work will already have been done for you.
Final Thoughts
That's the end of our guide! There are lots of different things you can do to make sure that your basement fireplace is one of the best places to be in your home.
Some of the best and most enjoyable things about decorating a new area including a fireplace include finding features that will complement your fireplace perfectly and keep things looking smooth.
There are no real right or wrong answers, we just recommend taking your time to make sure you make the right decisions.
It's all about finding what brings out the best of your home, your personality, and your character.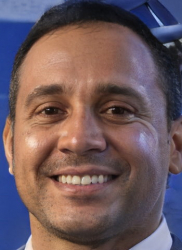 Latest posts by Stevie Morris
(see all)