What, though, is the distinction between rustic and country home decor? While both approaches emphasise natural features like stone and wood, farmhouse style frequently incorporates colour, whether through repainting wood surfaces or painting walls.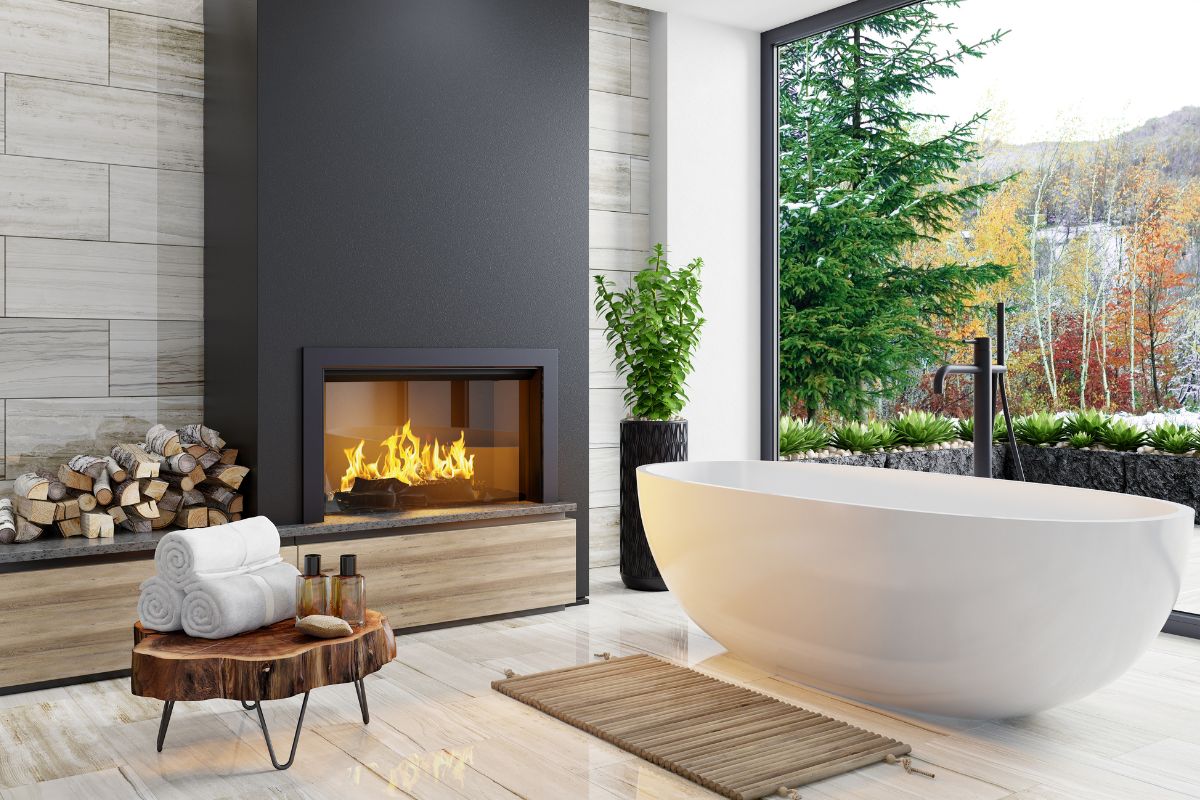 It also supports historic touches while maintaining a modern vibe. Rustic décor is more rugged in nature.
What about a modern farmhouse design? This look is defined by a blend of comfort, tough materials, and contemporary design's linear lines. It's uncomplicated, warm, and textured.
Property owners have already been pushing the limits of cottage living rooms away from rough and toward a somewhat modern direction for a while now by including sleek and timeless furnishings.
This modern method can also be applied to rustic fireplaces.
Any room will benefit from the addition of a farmhouse fireplace. A farmhouse fireplace in the middle of a group of seats should be as lovely when the fire isn't lit in the summer months as when the flames are flickering.
It's also crucial to pick the proper pieces for the mantel.
The best modern farmhouse ideas involve fireplace techniques, and we've compiled a great list of them below, along with professional advice on mantel design concepts for your farmhouse fire.
Amongst farmhouse living room ideas (see also our favorite boho living room fireplaces), using fire ideas to create highly welcome schemes is essential. Modern farmhouse design, on the other hand, is a well-curated look that avoids cluttered surfaces and diverse mixtures.
Successful farmhouse fireplace designs feature carefully chosen elements in a well-considered material palette for a relaxing effect.
This article will discuss some modern farmhouse fireplace design concepts to get you started in decorating your perfect farmhouse fireplace.
Are you prepared to jump right in? Here are 30 methods to modernise your farmhouse fireplace, whether you utilise a concrete surround or nostalgic old furnishings.
Modern Farmhouse Fireplace Ideas
1. Make Your Wood Collection A Focal Point Of The Room
You can start a warm crackling fire whenever you want without having to go out into the bitter cold to chop additional wood. In an otherwise all-white farmhouse, the stacked wood gives complexity and warmth.
2. Go with A Rustic Feel
If you would like your house to feel like an alpine getaway (even if it's in the suburbs), here are some ideas.
With neutral colors and graphic patterns, the furnishings and decor are undeniably modern, yet the iron fire surround, wall-mounted antlers, skins, and natural stone offer a cabin-like ambiance.
3. Add A Deeper Colour To The Mix
There's no requirement that a rustic living room must be all white. Go against the norm and choose an out-of-the-ordinary wall colour to complement your fireplace.
4. Add Modern Elements To An Antique Fireplace
A classic wood-burning stove replaces the usual fireplace with a mantle and hearth. This historic horse stable is a rustic dream come true, with handcrafted terra cotta wall tiling and modern furnishings.
5. Bring Your Gaze Upward
If you have a house with high ceilings, catch the eye with an upward stone fireplace surround that matches the neighbouring stack of stacked wood precisely.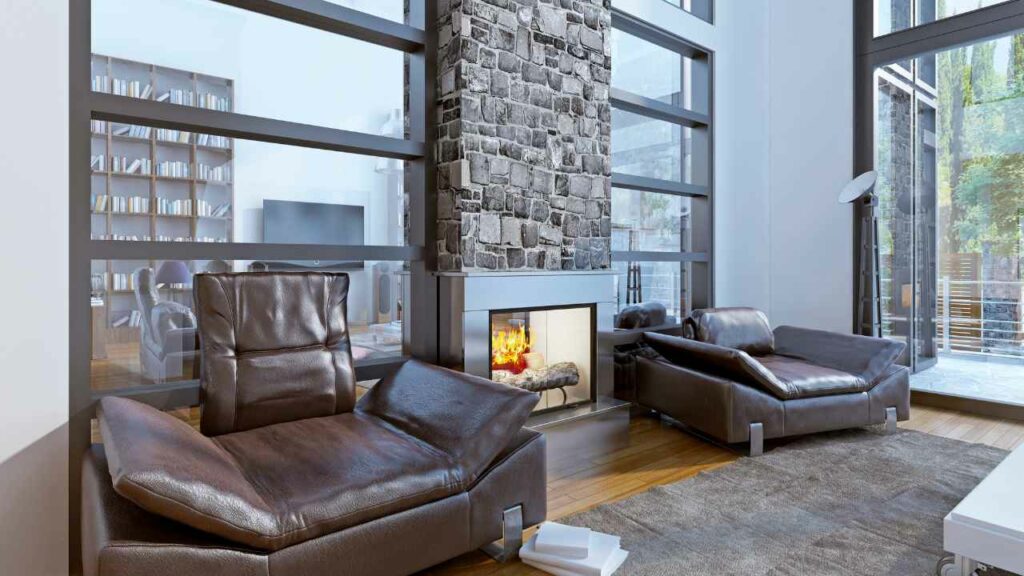 6. Include A One-Of-A-Kind Work Of Art
All you need is a trendy piece of abstract art over your mantel to bring your farmhouse fireplace into the modern era.
7. Adopt A Scandi Minimalist Aesthetic
Minimalism is paramount in this Scandi-chic farmhouse design. On top of piled wood, a modest wood-burning stove can be surrounded by modern touches.
8. Think About Concrete
The slate-gray surround takes centre stage, while the white shiplap walls serve as an excellent supporting cast.
9. Alternatively, You Can Go With Stone
A space will be brimming with texture, from the rugged stone surrounds and open wooden beams to the soft and inviting floor rug and sheepskin throw.
10. Make Aged Items The Centre Of Attention
The more modern features serve as icing on this rustic cake, while the gorgeously weathered brick fireplace emanates rich charm.
11. Incorporate Bohemian Elements
Rustic wood pillars, exposed wooden beams, and a big brick fireplace are combined with diverse furniture and relics from the owner's travels to create a cozy, boho-chic space that tells a fascinating tale.
12. Use Good Ol' Shiplap To Anchor The Design
Farmhouse beauty is a sitting room with gorgeous light shiplap walls and a stunning gray surround. It's impossible to go awry with shiplap.
13. Include Important Elements In Your Display
A fireplace can emanate comfort in more ways than one thanks to unique baskets, lovely glass votives, vintage discoveries, and beloved keepsakes.
14. Use A Variety Of Textures To Add Visual Appeal
Add some fascinating patterns and layering throughout the room to give a white farmhouse fire some personality. A wood floor with a sisal rug and a cowhide, as well as a set of bookcases with various tchotchkes and a white mosaic penny tile fireplace surround.
15. Don't Touch The Ancient Brick
Don't cover or paint over a brick fireplace if you're fortunate enough to have one. Use white board and walls that highlight the fireplace even more, you can nail the basic beauty of farmhouse decor.
16. Use Your Fireplace To Divide The Space
Freeing up two rooms in your farmhouse house to create a more open atmosphere is a fantastic décor concept.
18. Consider all of your options.
Make an oddly shaped living room feel purposeful. Even though the stone surround around the fireplace is asymmetrical, the entire room feels balanced.
17. Make Sure The Wood Beams Are All The Same Colour
If you have the opportunity to add plank ceiling to your dining or living room, take advantage of it. They warm things up and give you the feeling of being on vacation in a nice lodge.
Add a mantelpiece to your fireplace with the same inviting tone as your ceilings support if you would like to elevate your space to the next level.
18. Show Off Your Knickknacks And Discoveries
Yes, your fire is the focal point of the room, but that shouldn't mean you can't add a few vintage elements and mantelpiece decor to complete the aesthetic. Texture and a pleasant, layered look are created by using old-world decor and salvaged materials.
19. Give The Stonework A Relaxing Grey Wash
If you surround your wood fire with a stone wall, you're already halfway to creating a bucolic picture that will amaze your visitors. Give the organic material a splash of grey to make the project even more stunning.
20. Appreciate The Space's Simplicity
With a basic white fireplace, you may get a farmhouse vibe. With exposed wooden beams, the area is magnificent, however the bright white paint that coats it all from the fireplace to the walls keeps it simple.
21. Incorporate The "less Is More" Aesthetic Into Your Living Area
The white brickwork, ceilings, and walls all blend in seamlessly, allowing the comfortable couch and incredibly trendy accent chairs to stand out.
22. Consider A Tile-Based Remodel
While rustic woods and stones are popular farmhouse elements, there's no law saying you can't add a splash of tiling to your fireplace. Keep your tile colours neutral or use a gentle blue tone. Then add a solid wood mantel to complete the look.
23. Antique Mirrors With Layers
Not only will the varied sized mirrors add depth to the space, but surrounding the fire with other works of art of varying proportions turns it into a true focal point.
24. Mantel On A Budget
On this all-white fireplace, the mantle is made of a thin piece of wood. To lend it a more vintage look, work to maintain the natural edges.
25. A Touch Of Lighting
In this antique-filled farmhouse, a pair of metal lights or a beautiful chandelier brighten the main area.
26. Beautiful Plants
To brighten up your home for spring, rather than suspending plants from the ceilings, place them about eye level.
27. Washing The Mortar
With a "German smear," you may quickly transform your brick fireplace. A bright fireplace can be easily toned down and distressed with the rapid wash process.
28. Palette Of Neutrals
Inside a Victorian home, a jute rug with a rough texture snuggles close to the fireplace. To add charm to a rustic farmhouse fireplace, a century-old clock recovered from a French railroad depot sits above a stuffed peacock.
Final Thoughts
It's only natural that you make your fire and the area above it a primary focus point if you want your living room to be beautiful and inviting.
Furthermore, altering the decoration above the fire is a simple and effective approach to draw attention to any decisions that you make inside the space.
If your fire is already lovely, all you need to do now is add a few decorative pieces above it, such as candlesticks, a small mirror, ceramic vases, or some greenery.
Consider a few of these farmhouse design ideas for the areas around and just above the fireplace to turn it into the room's focal point.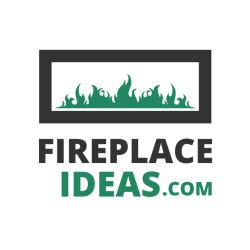 Latest posts by Stevie Morris
(see all)