A focal point in any room, a fireplace with a stone surround is an eternal classic. However, stone can be expensive, difficult to install, and even more difficult to remove. As attractive as the stone fireplace is, for many of us, it isn't a realistic choice.
Stone veneer is a decorative siding made to resemble stone, but without the weight and expense. This versatile material is an exceptional choice for fireplace surround, as it can be used in so many ways.
In this guide, we'll take a look at how you can create a stone veneer fireplace to suit your interiors. Whether you want a cozy and rustic cottage inspired finish, or a sleek and modern industrial style, stone veneer might be the right material for you.
Use Stone Veneer As A Quick Refresh For An Old Fireplace
Stone veneer is quick and simple to install, and adds the look of stone without the associated building costs. Elegant stone veneer can be made to look both modern and traditional, as it features as much variety as natural stone.
With various colors available to work with your chosen decor, stone veneer is an ideal choice for fireplace surrounds in many homes. When your fireplace is looking a little tired, stone veneer can provide an immediate refresh.
Create A Rustic Look With Sandstone Veneer
Pale sandstone is a classic, adding a soft and natural touch that brings light into the room. The subtle texture combined with the pale coloring creates a minimal appeal that goes best with natural fabrics and materials.
Keep the walls light so the sandstone blends in, while the simple texture draws the eye back to the fireplace. These soft colors add a fashionable Scandi touch (see also 'Scandinavian Inspired Fireplace Ideas'), but are sure to be classic for years to come.
Or Bring Modern Elegance With Darker Bricks
Bold, black stones such as slate add a streamlined modernity to the home. They look best in open spaces, where the darker stone won't overpower. However, they can also be used in smaller homes, bringing a luxury finish to a richly decorated room.
Play with textures to highlight different features of the dark shade. A sleek texture is ideal in a modern home, and works alongside polished metals. Try a rougher texture alongside a wood fireplace, to really play up the natural style.
Emphasize Stone Texture
The natural texture of stone is one of the key reasons so many of us are drawn to this material. Heavy texture looks fantastic in contrast with smooth walls and floors, blending the rustic and the chic for a modern home.
Simple coloring works well when experimenting with heavy texture, as it allows the natural material to shine. But if you want a real focal piece, combine strong texture with contrasting colored bricks.
Or Tone It Back
It isn't just the texture that gives stone veneer such an exceptional look. The soft coloring of stone veneer, combined with the superb variety of shades available, adds enough interest on its own.
For a modern look, tone down the texture of the veneer, providing a smoother finish that draws visual interest from the stone coloring. The sleek finish is the perfect blend of contemporary and traditional.
This is ideal for smaller rooms that might be overwhelmed by highly textured natural stone.
Experiment With Stone Pattern
Many people wrongly believe that stone veneer has to have the random and natural look of an ordinary stone wall. However, stone veneer is much more versatile than you might realize.
Traditional stacked stone is ideal for rustic homes. Herringbone is always a strong choice, particularly when combined with lighter stone. For a contemporary choice, try a brickwork pattern. It has an industrial appeal that's very on trend.
Mix Different Stone Patterns
Want a new way to use stone veneer to create a bold statement wall? Try mixing the stone patterns. A simple version is to stack the same pattern in different ways. For example, horizontal beneath, and vertical above.
But if you really like to mix things up with the interiors, place contrasting patterns on the same wall. A center panel of natural texture against a brickwork outer wall, perhaps?
Embrace Color Variety
The beauty of stone is that the subtle and natural colors can be placed against each other without creating much discord. Embrace the variety of stone with a veneer fireplace that brings different colors together.
Reds and browns can add warmth, particularly alongside a traditional fireplace. Black and grays will tone down the sleek edges of a modern fireplace. Or why not try a mixture of everything? It's hard to go wrong when combining stones.
Create A Fireplace Accent Wall
A fireplace can be the centerpiece of a room, the place where everyone gathers in the evening. Extend the stone veneer upwards and outwards, dedicating as much of the wall as possible to the surround.
Stone veneer is a forgiving material, which allows you to experiment with decor. The natural finish looks good dressed up with shelves and pictures, and just as good when left alone.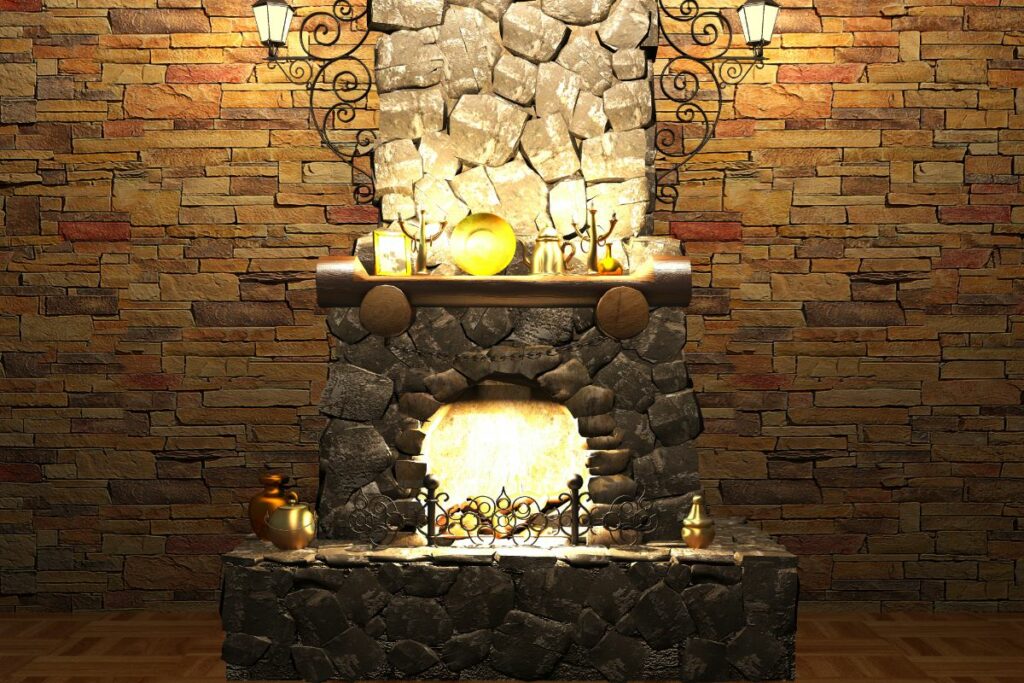 Or Keep Things Low
Stone veneer might look good climbing to the ceiling, but it can be just as impactful kept low. Rather than using stone veneer as a horizontal surround, keep things vertical.
A waist-high wall of stone veneer can add texture to a wall without overwhelming a room. Keep the colors neutral, and allow the fireplace to stand out from the toned-down stone. In limited space, this will free up the rest of the wall for decoration.
Build A Simple Surround
Tone things back even further by using stone veneer to create a very simple surround. A larger stone pattern can create a bold surround without taking up much space on the wall.
Doing so will naturally draw the eye to the fireplace, without distracting from the rest of the room. A small stone veneer surround can add a touch of rustic coziness to even a small home or apartment.
Quickly Update With Paint
Of course, one of the reasons stone veneer is popular is because of the natural appeal. However, a quick coat of paint can completely transform a fireplace.
Paint works best alongside heavily textured stone, as it creates the desired contrast between natural and artificial. Then, you can really go crazy with the colors. Blue is a classic, or add a pastel shade for an open and airy home.
Combine With Natural Materials
Emphasize the rustic appeal of stone veneer by surrounding the fireplace with natural materials. Fill the space with wooden shelving units, and use reclaimed wood for an extra touch of the outdoors.
In front of the fireplace, lay a sheepskin rug, or try cotton with a loose weave. Pale sandstone veneer is fantastic for this.
Or Contrast With Metals
Prefer a more modern approach? Contrast the texture of the stone veneer with smooth and polished metals. Gold, silver, and brass can all be used alongside stone, although you might want to experiment with tones.
Contrasting modern materials can work with a variety of stone veneers, depending on the effect you want to create.
Insert A Storage Area
Stone veneer is a good material to work with, as the highly decorated surface is supported by just a thin base layer. You can use this to experiment with how you build your fireplace surround.
Add storage either side of the fireplace to soften the effect of a large amount of stone. This allows you to tone down a focal wall, without losing the attractive effect of all that stone.
Dual-Sided Fireplace
For a large room that needs a focal point, consider creating a dual-sided fireplace using stone veneer. A double-sided fireplace is typically found in the middle of a room, with a space for the fireplace at the bottom of a floor to ceiling wall.
This not only divides an open-plan room, but can improve the flow around the space. Stone veneer works well in larger spaces, because it can hold focus without adding clutter.
Central Design
Another way to use the stone veneer in a central fireplace design is a fire pit-style fireplace in the middle of the room. Stone veneer can be used to create a low table surround for the fireplace.
Echo the surround with a stone veneer wall, and bring the room together around an exceptional central focal area.
Add An Outdoor Fire Pit
Stone veneer doesn't just have to be used indoors. Bring it outdoors for a central fire pit (see also 'Square Fire Pit Ideas'), or build an outdoor fireplace on your patio.
Most stone veneers can withstand the environment, and won't cost as much as actual stone. It's also easier to build with, so you can have your outdoor space ready in no time at all.
Final Thoughts
Stone veneer is a versatile material that can be used with fireplaces in a variety of interiors. The natural textures and colors are fantastic in both modern and traditional interiors, adding cozy warmth or sleek style, depending on your preference.
We hope this guide has provided you with some inspiration for stone veneer fireplaces, so you can make the most of this cost-effective and attractive material.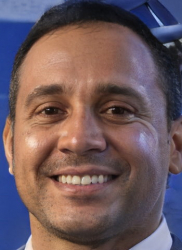 Latest posts by Stevie Morris
(see all)