A stunning fireplace is a big focus point that may instantly improve the appearance of your home. A contemporary shiplap or stone fire is a terrific way to add visual appeal to any room.
A stone or shiplap fire blends into a plethora of different styles and performs well with a variety of fire surround materials thanks to its casual and adaptable appeal.
White shiplap or stunning stone is a terrific option for rustic, antique, transitional, and contemporary decor since it is an ideal neutral hue for most homeowners.
Depending on the aesthetic you're striving for, you may easily mix it with rustic components like exposed brickwork, dark stained wood beaming, decorated mantel, or stone cladding.
Dark colours also give the space a sense of drama and moodiness. Natural wood tone panels, on the other side, have a rustic feel to them that lets a space feel homely.
Shiplap walls featuring black, grey, and other bright hues are becoming increasingly trendy. The fireplace's prominence as the room's main point is elevated by painting it a different colour.
When it comes to upgrading a stone fireplace, however, it's critical to think about it and plan ahead of time. This is because stone renovation mistakes are more difficult to correct than, for example, painting over a bad wall colour.
Consider what you appreciate about your fireplace, your overall design goals, and any magnificent examples you've seen in the past that have astonished you.
The contemporary stone and shiplap fire designs covered in this article will inspire you to add warmth to your home in a variety of ways.
Shiplap Fireplace Design Ideas
Black And White Drama
In the living area, a black shiplap fire accent wall adds just the correct balance of modernity and moodiness.
Fireplace In A Cottage Style
Do you want to spice up an all-white limestone fireplace? Mix up the textures! The fire surrounding and fireplace are bordered with lime-washed bricks, while the upper wall is covered with shiplap.
Warm flashes of colour are added by the wood mantel and dark colours bursting through the bricks, making the area feel both snug and exciting.
Shiplap Fireplace In A Modern Style
Clad your fireplace wall in shiplap to make it the central focus of your living area. This brilliant white paint creates a modern vibe by providing a slight juxtaposition to the beige walls.
Make A Niche Out Of It.
Two wooden cupboards positioned on either side of your hearth is an excellent method to create a television niche. The importance of the niche as the main point of the room is further highlighted by covering it with shiplap panels.
Shiplap From Floor To Ceiling
Install shiplap paneling on all of the adjacent walls to link your fireplace wall to the adjacent walls. The use of white shiplap panels on all of the walls keeps the space light and airy.
Ornate Fireplace with Clean Shiplap
A beautiful modern shiplap fireplace mixes classical carving for the surround with contemporary panel installation over the fireplace. The combination of the two styles gives a timeless allure that is both remarkable and enduring.
Draw Attention To The Ceiling
Create the appearance of height in a small space, especially if you use a distinctive fireplace that grabs attention to this region right away. Vertical shiplap is used on the upper wall to aesthetically attract the attention upwards, making the wall appear taller than it is.
Shiplap In Soft White
This modern take on a rustic fireplace boasts large shiplap paneling in a delicate glossy white finish. The wooden mantel with décor on top offers just the perfect mixture of depth and contrast to the space, making it feel warm and welcoming.
Red Brick and Shiplap
Utilize white shiplap to span the whole top of the fireplace wall brightens and refreshes this spacious living area. The brick surround's warm colours and tactile features, combined with the sleek lines of the shiplap, provide an intriguing yet inviting design.
Modern Shiplap Fireplace in Black
Black shiplap overlaying a double-level limestone fireplace offers a strong and striking design that will unquestionably captivate your eyes.
The black tiling border upon that black shiplap adds a subtle texture to the arrangement while also adding just the perfect amount of drama. The warm warmth and rustic character of the wood mantel contrast beautifully with the black shiplap.
Stone Fireplace Design Ideas
A Sheer Polished Stone Fireplace
It's surprising what a new coat of paint does to completely transform your living environment. The darker, natural-colored stones are being used to begin a stone fireplace makeover.
It had a lovely texture, however the colour seems a little antiquated in comparison to the rustic decor. What is the solution? Use sheer chalk paint to paint the stones.
The fireplace now not only nicely complements the light and airy farmhouse motif, but also helps the room appear larger. It's crucial to use a sheer paint mix so you can maintain a hint of the original hue. This prevents the fireplace from appearing monochrome.
Fireplace Decor That Is Fresh, Bright, and Transformative
Your fireplace will feel brand new with a strong art piece and a couple of bursts of tactile decor like foliage which pull out the colour of the artwork. Stone and light-colored brick have the advantage of being neutral.
That implies they go with almost anything, so the possibilities are endless! The crisp contours of shiny white pots are paired with vivid green and blue art and a bit of foliage here and there in this design. The end result is contemporary and fresh.
White Modern Stacked Stone Fireplace
A fire design can feel outmoded or unwieldy at times. Whenever a house is constructed with a stacked stone arrangement surrounding a fireplace, it can feel like an unavoidable design decision that is too costly to change.
Fortunately, there is another technique to make a dark, old stone fireplace look new. Get your paint brushes ready! Try to match the colour of your stonework to the colour of your walls.
It completely transforms the appearance of dark stone while retaining the intriguing texture element. This is a simple, cost-effective approach with the aesthetic value of a large-scale project.
Glossy Black Painted Mantel On A Modern Traditional Fireplace
Whenever it comes to home painting, black isn't a colour we usually think of, but a sleek and simple upgrade has us reconsidering. One minor alteration, such as repainting a mantel sleek black instead of white, completely transforms the fireplace.
This paint job can make a mantel classy, elegant and timeless, and it doesn't detract from the home's classic feel; rather, it brings it up to current.
Add A Splash Of Colour With Mirrors And Colored Stone
This is an excellent home design hack for those who have a restricted amount of space. Larger-than-life decor is achieved by combining light hues with shiny surfaces.
It immediately makes the room appear larger than it is. Combining this with a fine layer of light grey or white paint on a stone fireplace will give your home some more breathing room.
De-Cluttering With A Striking Contemporary Charcoal Gray Fireplace Wall
A combination of stone, wood panelling, metallic fixtures, and contrasting painted storage space can quickly seem congested. Monochromatic is a fantastic and attractive option.
This brilliant transformation transformed a jumble of colourful stone, oak panelling, and golden air vents into a sleek standout wall by painting the entire thing charcoal grey.
Such a dark colour is a risky option, but look at the end outcome! It's wonderful when the remainder of your decor is adorned with clean neutral color palettes.
Renovation Of A Popular Polished Neutral Stone Fireplace
When one colour in a stacked stone fireplace appeals to you more than the others, it's time to pick up a paintbrush and make a change! Stone does not need to be alone.
You are free to paint it any colour you choose. A multi colored stone wall gives a more earthy and natural appearance to it.
If your style is more contemporary or minimalist, you may want to paint all of the stones the same colour. You get that amazing smooth and rocky feel, but the appearance is more clean and simple, which you'll appreciate.
Final Thoughts
Repainting a stone or shiplap fireplace is perhaps the easiest, quickest, and most affordable makeover of all the suggestions offered. Add a new mantle or some updated artwork surrounding your fireplace to take it a step further.
You can gain more inspiration for your remodelling by printing ideas and picking up samples from a local hardware store.
Adding colour, a fresh mantel, or unique artwork to a stone fireplace is a great way to update the décor without having to do a whole remodel. We hope you've found inspiration in this selection of stone and shiplap fireplace home design ideas.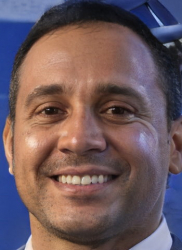 Latest posts by Stevie Morris
(see all)