Do you have a corner fireplace in your living room and aren't sure how best to style it? Maybe you want to make more of the corner fireplace but aren't sure how? Or do you have a spare corner that would benefit from a fireplace but you aren't sure which would be best?
Whatever your reason might be, we have the answer for you! 
Corner fireplaces can be tricky, especially in a living room. They can be tricky to style and work with, especially if you have a small space. You find yourself searching and searching for some inspiration, but never getting the answers that you need.
Well, no more! Today we are here to help you bring your living room corner fireplace to life! Whether you are updating a current fireplace or adding one to your living room, we have the best ideas for you! Keep reading to find out more.
Living Room Corner Fireplace Ideas
Let's get right into it! Below we have a list of some fantastic ideas you could use to spruce up your living room corner fireplace! Keep reading to find an idea that works for you today.
Change The Tiles
Something as simple as changing the tiles in or around your fireplace (if yours has any) can make a huge difference! You could swap out any existing tiles for a modern or sleek look, like black rectangular tiles, or add some rustic tiles for a more traditional look.
And if you don't have tiles, why not add some surrounding your fireplace?
Not only does it enhance your fireplace and make it a focal point of your room, but it allows you to redecorate part of your living space without spending a fortune! It's surprising what a change of tiles can do to a room!
Add Paneling
If the wall above your corner fireplace is a bit bare, why not add some wooden paneling to it? Not only does it fill the space, but it emphasizes your fireplace, giving it a new lease of life!
Adding paneling like this can change the proportions of your fireplace, which in smaller rooms isn't always ideal. 
However, for those of you with a larger room, it is unlikely that the paneling will overwhelm the space. You can even raise the firebox if you would like. Doing so raises the flames to your eyeline, helping you achieve a far cozier feel while you are snuggling on the couch.
Add Some Nature
Natural stone looks stunning in almost every home. It can add a wonderful, rustic feel, or blend the old and the modern together for a timeless feel.
If you have stone walls in your property, you could restore them to their former glory, or opt for the cheaper option of stone-style wallpaper that can be easily attached to your existing walls. 
We love it when wooden mantels, buckets of firewood, and some plants are styled with a stone wall and a corner fireplace. It completes the look beautifully and gives us Victorian manor house vibes, and who doesn't want to feel like they are living in a Bronte novel?
Opt For A Corner Stove
If you are looking to change your corner fireplace, why not try a corner stove or wood burner? These will still deliver the cozy feel of a traditional fireplace, without taking up all the space!
You won't need to worry about any bulky surrounds or having the wall space, these fires can fit into the smallest of spaces. 
And they work just as well in larger spaces too, becoming the center of your living space to create a homey feel. Why not elevate the corner stove so you can see the flames and enjoy them while you relax on the sofa?
Change Up Your Mantel
Swapping out the mantel above your fireplace is an easy job, but one that transforms your corner fireplace! We love a thick piece of reclaimed wood floating above the fireplace.
There is something both rustic and modern about this style, as well as having a practical purpose too. 
And if you don't want to change your mantel, simply changing the decorations on your mantel can give it a new lease of life. Why not remove any clutter from your mantel or add a few nick nacks from family holidays to personalize your mantel and corner fireplace.
Adding a few decorations or small plants can emphasize your fireplace and will draw guests' attention to it. Just be sure that any decorations are a safe distance from the fire. You don't want an accident on your hands!
Move The Fireplace
If you are able, you can move the fireplace to change up the design of your living room. If your fireplace is not centered on the wall, you could center it, or move it more to one side than the other. Doing so will change up the appearance and give you more room to play with.
You could then decorate the sides of the fireplace like we mentioned earlier. Or you can raise the fireplace. Not only does it give you more room to design and decorate the hearth, but it brings the flames to your eyeline.
There is nothing more relaxing than seeing the flames flickering in your eyeline while you snuggle under a blanket and read a book on the couch. 
Even moving the fireplace slightly can change the layout of your living room and elevate your corner fireplace!
Final Thoughts
And there you have it, all the ways you can change your living room corner fireplace. No matter what idea you choose, you are sure to find one that best suits your living room (see also '13 Modern Boho Living Room Fireplace Ideas')! Just make sure to measure the area and the fireplace before making any changes.
The last thing you want is to start moving your fireplace or purchase new tiles to find out they don't fit right!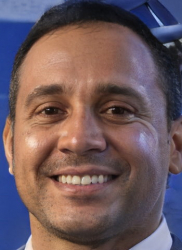 Latest posts by Stevie Morris
(see all)