Is your living room layout a bit awkward? Do you have a corner fireplace making your interior life a bit tricky? Do you have both? We know how hard it can be to arrange your living room when you have an awkward space and a corner fireplace and have the solution for you!
Nobody wants their living space to feel awkward or overly cluttered. We want the space to be calming, welcoming, and relaxing. But we don't always get what we want.
And if we have an awkward space that we can't change without expensive structural work, it can feel like an impossible task to have the living room of your dreams.
Well, no more! Today we are here with the answers you need. Just keep reading to find out how you can arrange an awkward living room layout with a corner fireplace. We have plenty of ideas and inspiration coming up!
How To Arrange An Awkward Living Room Layout With Corner Fireplace
Let's get straight into it! When it comes to arranging an awkward living room layout with a corner fireplace, there are lots of options that you can explore.
Today we will walk you through some of our favorites to help you find the layout solution that best suits you and your space!
Before we get into these though, we recommend that you measure your space to see what you are working with.
If you aren't changing any of your furniture, measure this too and note all the measurements down. This will help you plan where your furniture can go without needing to move it and finding out that it doesn't fit in the space!
Consider as well what you want from your living space. Do you want to relax in front of the TV? Or do you want a quiet space to watch the sunrise through your window or patio doors? Whatever it is that you want to achieve, keep it in mind and consider how best you can use the space to achieve your goals.
Now, let's dive in and look at some of the ways you can arrange an awkward living room layout with a corner fireplace.
Ignore Your Fireplace
Although we often center our rooms around fireplaces, even mounting TVs above them, you can ignore the fireplace entirely! Angling furniture towards a corner fireplace often ends up taking up more floor space, especially if your couch is positioned diagonally. So why not ignore the fireplace?
You can still use the mantle for decorative purposes or light the fire on a cold evening, but instead of having your couch and other chairs face it, turn your back on it, or run the couch along the wall of the fireplace. Doing so can help you maximize your space!
Select Another Focal Point
If you don't want your fireplace to be the focal point of your room, then choose another to set your furniture around.
This could be a large window where you can position your sofa and chairs to look out of or a set of tables and chairs where you can work or enjoy a meal with your family.
You can also create a focal point with large artwork. If you have empty wall space, this can be a good way to fill it up and take the attention away from the corner fireplace.
If you don't have that much wall space or don't want a large piece of artwork hanging in your living room, you could opt for a small gallery wall.
Take photo frames of different sizes and fill them with family photos, your favorite quotes, cards, or anything you fancy.
Arrange them on your wall with a couch, coffee table, and some chairs near them.
Not only will it remind you of fond memories when you look at the wall, but you are sure to have an excellent talking point when guests come over! How you arrange your couch and chairs here will depend on the space you have.
Divide The Room
If your living space is long and narrow with a corner fireplace at the end of the room, we recommend considering the living room as two separate rooms.
Divide the room in half and create two spaces that you can enjoy. In the section with the corner fireplace, you could mount your TV above your fireplace and place your couch or chairs around the fireplace.
If you have enough space, fit a coffee table in between the fireplace and couch, or a large rug to add a homely feel.
You can line your walls with narrow cupboards or sideboards that will allow you to store your items neatly.
In the second half of the room, you could create a dining space or a second living space.
Here you can choose a different focal point and arrange a smaller couch or large chairs to create a reading or relaxing nook.
Why not add a large floor lamp or some smaller table lamps to help create a cozy and relaxing vibe?
You could also create a small workspace in the second half with a desk and computer or laptop set up.
Often dividing the room in half, or even thirds can help you to make more of the space! Instead of viewing your room as a long and awkward space, you have two or three smaller spaces to work with. Just make sure that you allow plenty of space for walkways between the areas.
Frequently Asked Questions
Can I Install A Corner Electric Fireplace In A Bathroom Or Bedroom?
Yes, but extra care must be taken, especially with the a bathroom fireplace. If installing a gas or wood burning fireplace, then proper venting needs to be installed. This can be a chimney or vented through an external wall.
If installing an electric corner fireplace in the bathroom, do not place near areas that are prone to steam or high levels of humidity. It is essential that the fireplace is suitable for use in a bathroom. Check with the manufacturer.
What Are Some Common Mistakes To Avoid When Installing A Corner Electric Fireplace?
Not consulting a professional and failing to comply with the local building codes and regulations. The safe installation of a fireplace is the primary consideration!
Both a gas and a wood fireplace require adequate venting. This can be a chimney or walled venting. Installing this correctly important to ensure there isn't a build-up of harmful gases.
Rushing and not measuring properly. Never measure once, check the measurements, and then check again.
Can I Use A Corner Electric Fireplace With A Wall-Mounted TV?
Yes, you can. This is a great idea when the room is on the small side. A fireplace and a TV can take up a big chunk of the living room. By placing them together you can open up the living room.
Always consider the heat output and make sure that the TV is a safe distance from the fireplace. Check the manufacturers guidelines and always check on the local building codes.
If installing a gas or wood burning fireplace, we always recommend getting help from a professional. They will ensure compliance with all the regulations and ensure a safe installation.
Final Thoughts
And there you have it, a few ways that you can arrange an awkward living room space with a corner fireplace.
Whether you choose to ignore the fireplace, create a new focal point, or emphasize it, we are sure you can find a way to make your space work for you! Remember, you are the one living in the space, so take some time to consider what you need from your living room before you start rearranging your furniture!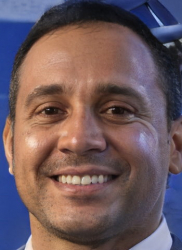 Latest posts by Stevie Morris
(see all)