Stone fireplaces were once seen as modern and stylish, but several decades later, they can now look dated and worn.
If you have an older stone fireplace in your home, your home can start to take on the same old-fashioned look.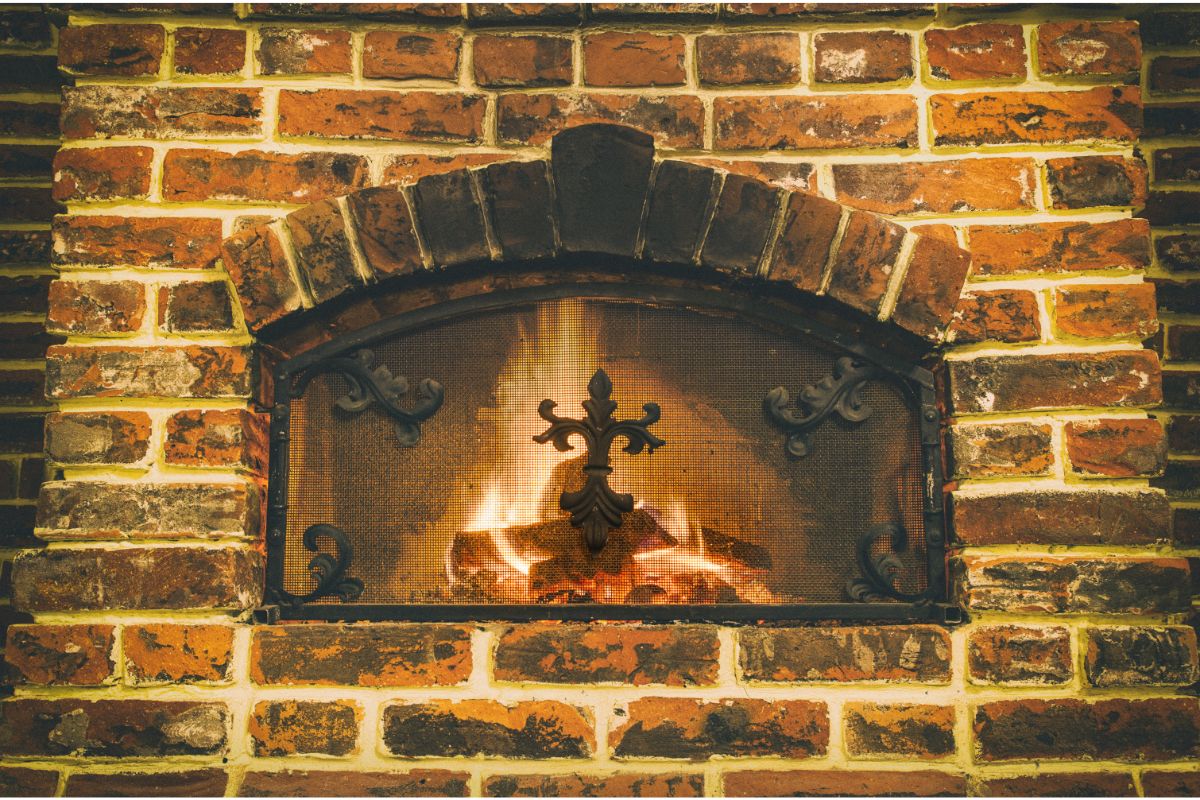 Fortunately, you don't have to remove your fireplace! You can update your stone fireplace so that it takes on more of a modern look.
If you're interested in revamping your fireplace, this article will help! We'll cover several ways to give your stone fireplace a new lease of life. 
Whether you're up for a challenge, or just fancy making some simple changes to your mantelpiece, your fireplace will soon seem right at home in the modern world.
Modernizing A Stone Fireplace – Adding Framing
If you're up for completely refurbishing your stone fireplace, you may want to consider adding framing to the hearth. Follow these steps to frame your old stone fireplace:
Step 1
Framing your fireplace means that you'll have to go over every surface within the fireplace.
This includes the hearth, stone, gas insert, and the surround. This isn't as complicated as it seems, as dividing the method into different steps will make it a lot easier.
Before you can start framing your fireplace, it's best to contact a specialist to ensure the fireplace is up to standard and in good working order.
This can help avoid problems later on, particularly if yours is a few decades old.
Step 2
Once the fireplace is ready for renovation, you can begin creating the framing. It's easier to construct a frame over the old fireplace instead of taking all of the stone off and making a new level surface.
Step 3
After you've created and installed the frame, you'll need to create an area for the cables if you plan on installing a TV above it.
If you don't, you can go straight to installing the substrates. These are material layers that lie under other materials, like the tile's cement backing board.
Step 4
After you've installed the substrates, you can start using cladding to close up the rest of the structure.
Shiplap is the best material for this, as it will make your fireplace look fresh and stylish.
You can also paint shiplap easily so that it matches the decor within the fireplace's room.
Step 5
If you want to lay tiles over the fireplace, this will be where you'll lay the tiles down.
After you've done this, start painting the hearth and finish any other remaining tasks.
These may include using a wooden wrap to add color to the mantel, or coating the gas insert with heat-resistant paint so it matches the new look.
These steps are invasive, but they will be worth it when you see how new and fresh your old stone fireplace looks afterward!
Other Ideas To Update A Stone Fireplace
Adding framing is just one way to update a stone fireplace. Other than replacing it entirely, there are several easier methods that can give the mantle a new look. These include:
Placing concrete around the stone
Adding wooden paneling for a classic aesthetic
Applying stone veneers
Laying down tiles to change the fireplace's color
Simply painting over the stone
You can also do more than one of these methods if you'd like! We'll cover each of these ideas in more detail below: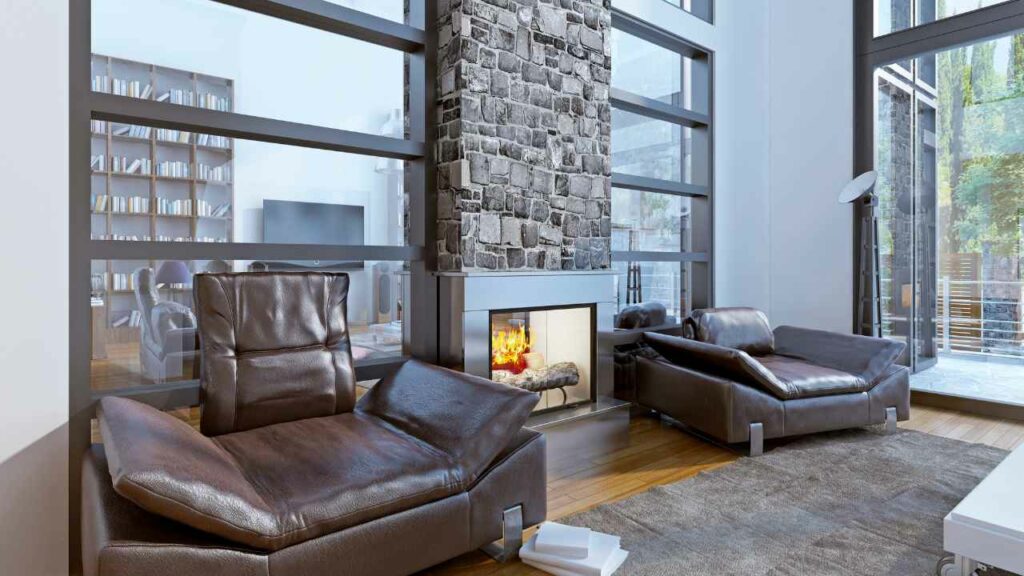 Placing Concrete Around The Stone
A stone fireplace might have been nice in the past, but large stones that were fashionable a few decades ago seem old-fashioned now.
To solve this problem, you can coat the stonework with concrete, filling in any spaces in the process.
This will cover the cumbersome stones and give the fireplace a smooth, clean look. You can also paint over the concrete later if you'd like to give the fireplace more color.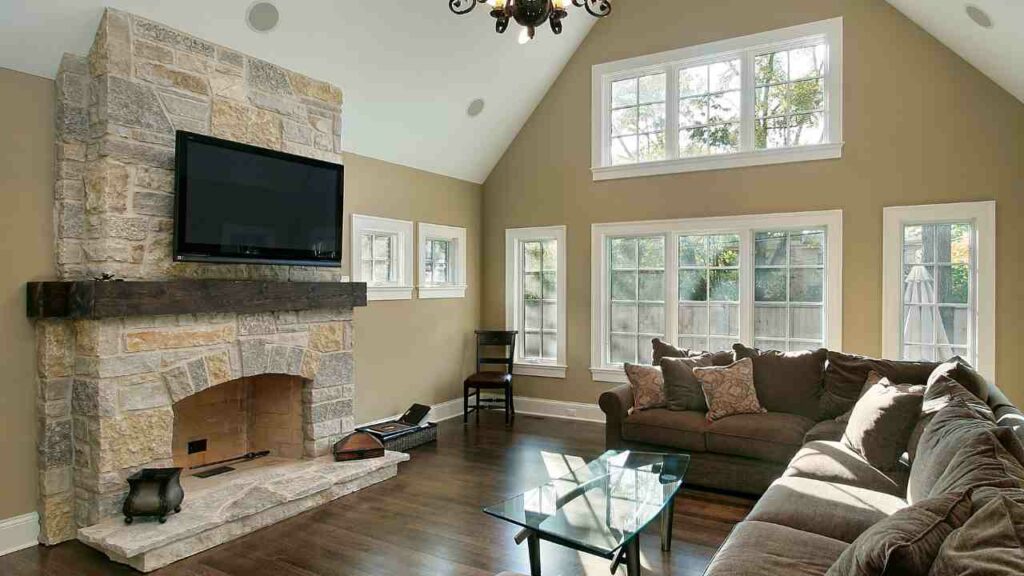 Adding Wooden Paneling
Wood panels are simple, but they can work well to refurbish a stone fireplace. Wood tends to look timeless and it offers several benefits.
For example, you can use wood panels in several different ways to give your fireplace a certain look.
Deep, mahogany shades create an antique feel, while white ones deliver a farmhouse-style aesthetic.
Wood panels also don't require any drying time, so they'll cover stone quickly and efficiently, saving you more time overall.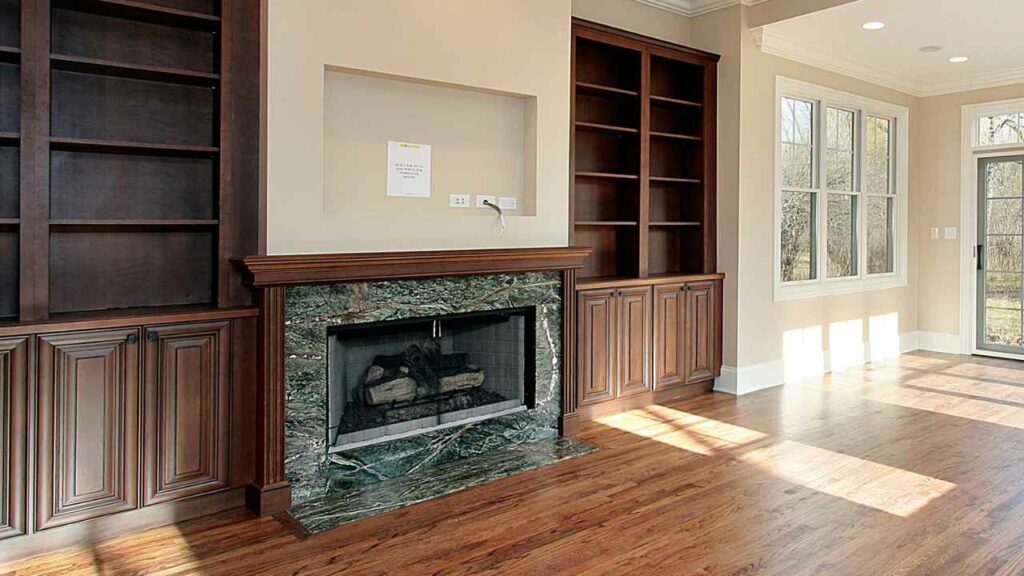 Applying Stone Veneers
You may not think that you can cover stone with stone, but think again! Stone veneers are more affordable and lightweight compared to the stones on your original fireplace.
Using veneers will help you update your fireplace without too much effort. Veneers also come in several styles and tend to be easier to install.
Laying Down Tiles
If you'd like to give your fireplace a new color, tiles will help you do just that! Tiles come in many finishes and patterns, and they are relatively easy to lay down.
Tiles are also easier to clean and maintain compared to stone. If you are worried about regular maintenance, tiles may be a better choice compared to using stone veneers.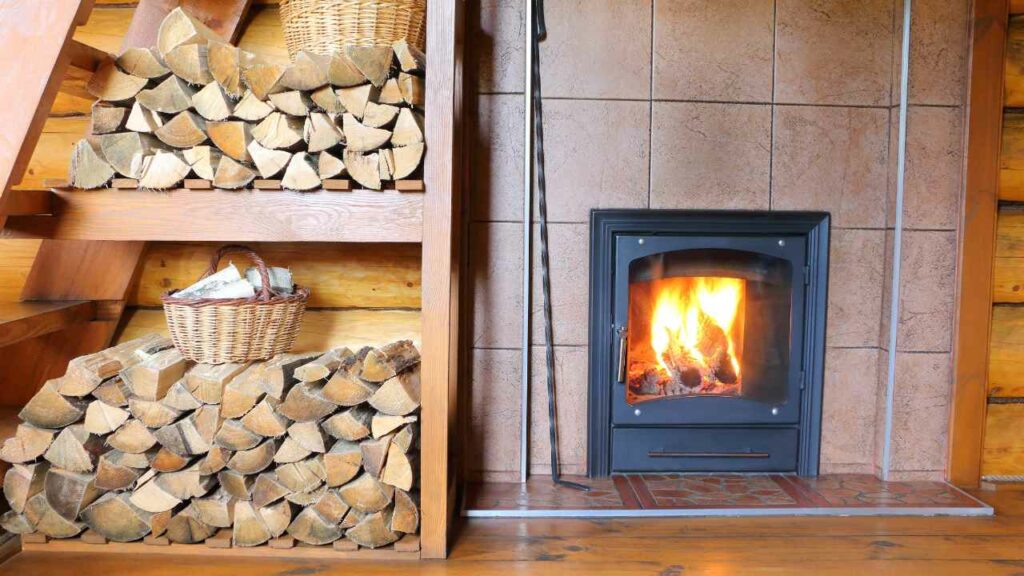 Just Add Paint!
If you don't feel comfortable with any of the approaches outlined above, you can simply opt for painting the stone!
Just make sure that the paint you choose is heat resistant and suitable for stone.
You can find these at your local hardware store or specialty stores online.
Whether you prefer classic colors or want to try something new, paint also offers you the chance to give your fireplace a whole new look!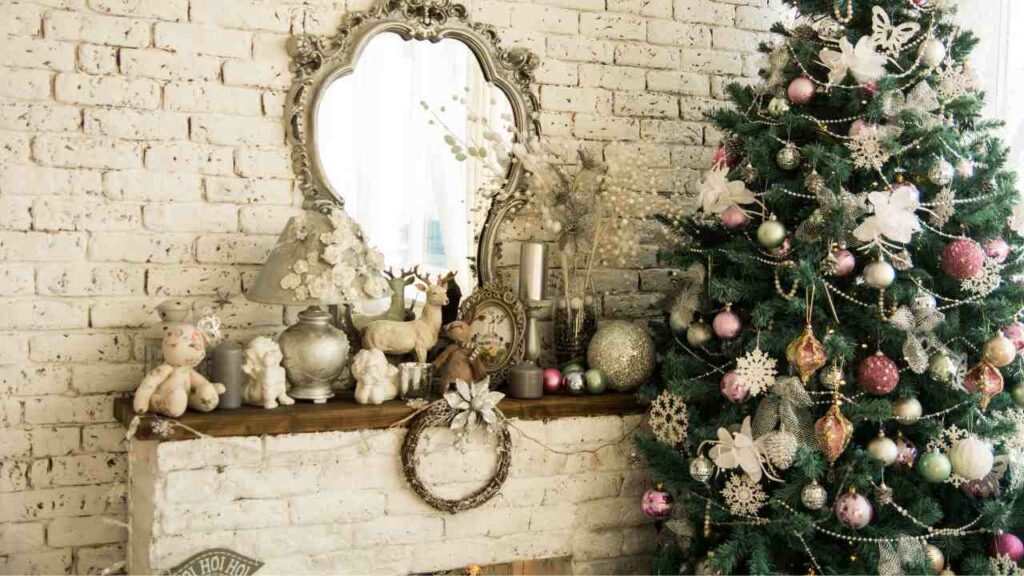 The Bottom Line
A Stone fireplace (see also 'How To Whitewash A Stone Fireplace') from the seventies may not look stylish now, but you don't have to get rid of yours to bring it into the modern age!
Framing your fireplace is an invasive job, but it's a great way to update the mantel without removing the stone completely.
If you'd prefer a simpler approach, try some of the methods above! Tiles, stone veneers, and even classic paint can all give your fireplace a modern look. You can even choose a combination of these if you're feeling up to it!
Do remember that working with fireplaces always poses a risk of a fire hazard, so always take the necessary precautions before going in with any of the methods in this article.
It's always safe to be sorry, so if you're not confident, consult a certified professional for help with the refurbishment.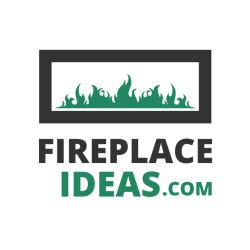 Latest posts by Stevie Morris
(see all)