Despite their necessity, a propane tank can be an unsightly feature in your backyard. Therefore, you might want to consider ways to hide a propane tank to make your outdoor space more attractive.
However, since propane tanks are highly flammable, you'll want to ensure that all your measures are safe and effective. 
Whether you've got an in-ground or an above-ground propane tank, this guide has got you covered.
You can achieve this through landscaping, painting, and using closures and fencing.
With this in mind, this guide will explore everything you need to know about hiding your propane tank.
Let's get started.
Landscaping
There are two rules you'll want to follow when planting around your propane tank:
Ensure you can access the tank – This prevents you from having to remove and replant a shrub every time your tank requires maintenance.
Avoid propane lines – This is extremely important since they tend to be no deeper than 12 inches from the surface. Therefore, you should ensure that all shrubs, plants, and flowers are planted at least 3 feet away.
Use Container Gardening
Take a range of different-sized containers with low and high plants to hide the tank. Some include Mexican bluebell, Bougainvillea, or Bamboo, which grow thick and tall.
If you prefer, you can plant these plants directly into the soil. However, make sure to leave access for tank filling and maintenance.
Hanging pots with various colored plants will distract the eye, so much so that the visitor might not even notice the tank.
For better camouflage, use a combination of paint and plants.
Create A Living Privacy Screen
For an easy and fast-growing hedge, consider planting boxwood hedges. Allow them to grow until they are covering the tank.
Plant dense bushes and shrubs around the tank. Here, you can use photinia or juniper bushes which make a great disguise since they can grow 6 feet tall.
You'll want to avoid climbing vines on your tank. Instead, opt for a trellis that can hide your propane tank. This can be placed on all sides of the tank without blocking access.
Enclosures And Fencing
Another option to hide your propane tank from potential intruders is by using fencing. The method is inexpensive, allows for better ventilation, and is easy to install.
Here, you can opt for whatever type of fencing you desire. It is a more permanent version of hiding your propane tank. All you have to do is measure your space, then the posts in the ground, and paint.
Below, we have outlined some other options and tips:
Rockfalls, bamboo privacy screening, waterfalls, and brick walls are all great options for hiding your propane tank. However, leave enough space to service and fill the tank.
Install a gate to ensure easy access to the tank – using a five-foot buzzer zone and an access door.
You should avoid completely enclosing your propane tank with fencing. This is important for areas that face a lot of snow, making the tank hard to fill.
Creative Ways To Hide A Propane Tank
If you are known for your artistic flair, an enjoyable and effective way to make your old tank look new is with the help of a flick of paint.
That said, this isn't suitable for all situations. Below, we have outlined some tips:
Use exterior paint since this works well with all weather conditions.
Choose reflective and light tones that help prevent your tank from overheating in the summer.
Check with your local propane dealers regarding any rules or precautions applicable to your locale.
Safety Considerations
Plant your barriers no less than five feet away from the tank – This ensures enough ventilation. Plus, it offers enough space for technicians to access the tank for filling and maintenance.
Don't completely enclose the tank – If it is completely enclosed, it could pose a ventilation hazard since the propane fumes can't escape.
Ensure there is clear access to the tank – A clear passage to the tank is imperative for repairs, maintenance, and refilling.
Do prioritize painting – It is recommended that you leave the tank in its original manufacturer color – typically grey or white – since it prevents the sun from heating the gas.
Don't black access to the tank – For underground tanks, you'll want to have clear access – ensuring the lid is accessible and visible. Plus, ensure the above-ground opening and valves are accessible, too.
Legal Considerations
Don't attempt to move the tank by yourself.
Ensure you're maintaining the safety distances implemented upon installation.
Keep the above space of your underground tank free.
Don't connect or disconnect the tank yourself.
Always consult propane tank professionals.
Maintenance And Care
Depending on the method you use to hide your propane tank, you'll want to ensure you're taking the measures to maintain it.
For instance, when dealing with plants, you'll want to regularly prune and maintain them to ensure they don't grow too large and cover your tank.
When maintaining your fence, depending on the material you use, some will last longer than others. Before replacement, check the health of your fence. Sometimes, you only need a new coat of paint to keep it looking new.
Likewise, you'll want to regularly inspect and maintain the tank itself and its components to ensure they function properly.
Final Thoughts
Despite their necessity, propane tanks aren't the most beautiful additions to your backyard. Therefore, one solution is to hide it.
This can be achieved using several methods, including landscaping, enclosures, fencing, and painting.
That said, when using these options, maintain the proper safety regulations.
Hopefully, this guide has provided you with inspiration on how to hide your propane tank.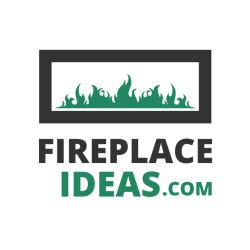 Latest posts by Stevie Morris
(see all)