These modern wood-burning fireplace designs and ideas are sure to spark major inspiration and take your breath away.
Here, explore unparalleled fireplaces, from minimalist linear designs to four-sided open fires, to create a cozy and sleek focal point in any room.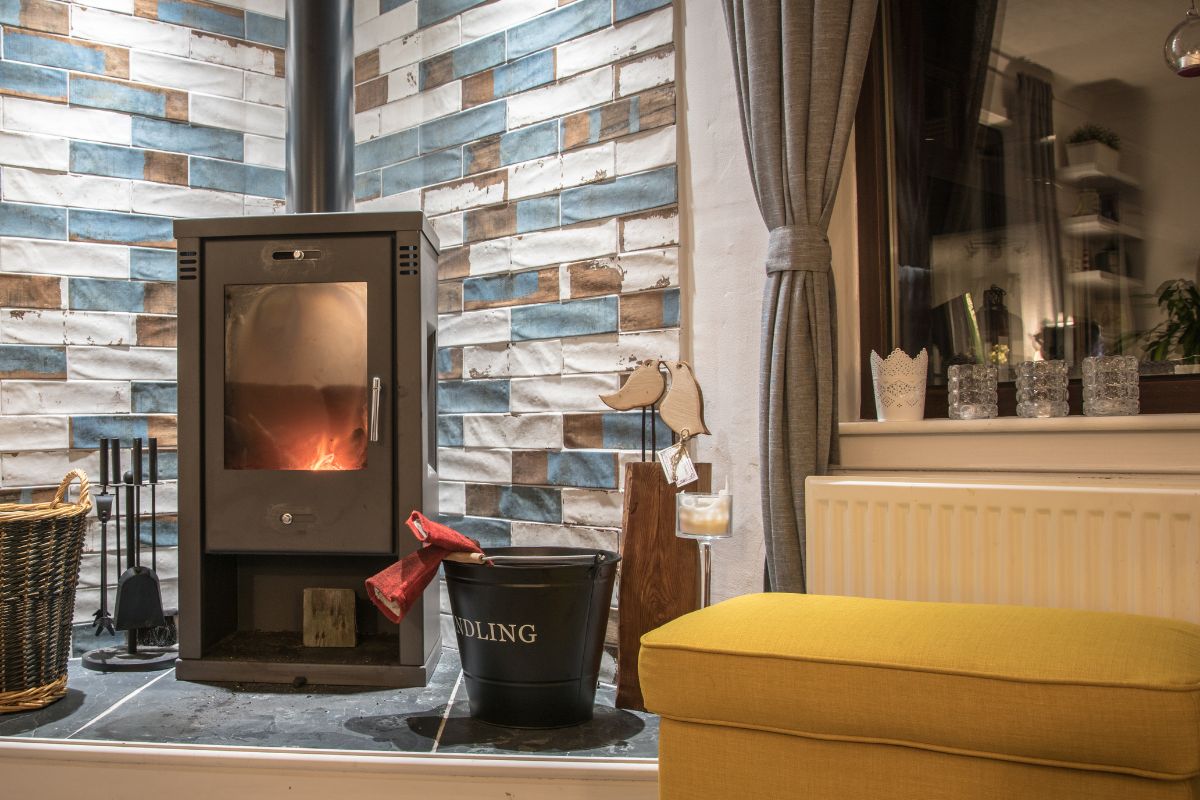 The current market is packed with basic fireplaces that lack both character and style, two factors that make fireplaces an ideal social gathering.
However, bring back the entertainment and fun into your home with these modern wood-burning fireplace ideas.
With this in mind, we have outlined various ideas to transform your fireplace. Whether you're looking for something traditional or modern, you'll have a cozy nook in no time.
Let's get straight into it!
These double-sided, floor-ceiling fireplaces highlight a classic fireplace design that is able to fit into all modern aesthetics.
These are ideal for entertaining large spaces, allowing viewers to admire the beauty and warmth of these natural flames – whatever the angle.
That said, these types of fireplaces may not work for all homes. Although, if you have an adjoining wall connecting both the master and living room, then there is no better way to link the two areas.
Here, you can make the most of your fireplace while opening up the space and providing access to both sides at the same time.
Similar to the double-sided fireplace style, this indoor/outdoor fireplace ensures that all your visitors are able to enjoy the luxurious warmth of the fireplace on both sides – in two spaces at the same time.
While the see-through feature allows both outdoor and indoor visitors to enjoy the flames, it is the people on the outside who are provided with a sneak peek into the unit itself.
This indoor/ outdoor fireplace style helps to open up an otherwise small space, providing both charm and elegance in the living room and outdoor patio area.
Whether you are looking to bring the backyard into your living room or simply connect a small patio to the area, this classic stone face fireplace is sure to fulfill all your desires.
It is often believed that wood-burning fireplaces belong in large rusting living rooms. However, this couldn't be further from the truth. Trust us; wood burners can look gorgeous in modern spaces, too. 
If you're looking to create a cozy and contemporary atmosphere in your living room, then you should consider something that features clean straight lines that lack fussy decorations or adornments on the front.
Not only does this style of fireplace blend seamlessly into your contemporary decor, but it will make your room feel bigger, as well. 
The standalone stone corner fireplace is the perfect example of how you can achieve a modern geometric style that blends with a traditional aesthetic.
The result is something that blends seamlessly into your home while providing all the benefits of a fireplace.
Corner fireplaces are ideal for filling up any spaces which would otherwise be left alone and empty. They are perfect for family rooms, dens in the home, and living rooms.
Whether you have a large or small space, these types of fireplaces are the perfect solution to optimizing all your space. Allowing you to socialize with your guests and enjoy the fire's warmth.
If you're looking to make a statement in your wood burner, consider opting for a bold color, such as yellow.
This provides a stunning contrast against the dark palette from the rest of the room. As a result, it creates a cozy atmosphere.
However, if you do choose to go for a bold color, just make sure that it is a hue you can live with throughout the years that come.
By placing a wood-burning fireplace into a chimney breast featuring exposed brick, you're creating a warm and welcoming atmosphere in the room. Plus, a much-needed focal point, too.
Although to ensure your fireplace keeps a modern urban edge, you will want to ensure you are keeping things current rather than traditional.
For instance, you could consider mixing geometric and metro tiles to place on the black panel.
Placing your wood burner against a large wall or in a fireplace is always a great option. That said, there are many freestanding models these days which allow you to place them wherever you like, for instance, in the middle of your room. 
This allows you to make the most out of your open space and breaks up the area to make it more cozy and comfortable. Plus, the fireplace can be enjoyed from all angles, too.
Typically, many people integrate their wood-burning fireplaces into already existing fireplaces since the chimney is ideal for hiding away the flue.
That said, not everyone has access to a fireplace chimney. In these situations, it is a great opportunity to make your visible flue a notable feature in the room – providing a contemporary yet industrial look to your space.
Before installing anything, you should always confer with the manufacturer to determine the best size for you, as well as which flue is most suitable for your wood burner.
Moreover, you may want to look into the proper ways to keep your flue clean and looking chic – since this is a regular job and requires maintenance.
Final Thoughts
Fireplaces have the ability to add character to whatever room they are placed in. Regardless of your style, you're sure to find something that seamlessly blends into your area.
Whether you're looking to keep things modern and contemporary or add a touch of boldness, there is something for everyone. Hopefully, this guide has provided you with some wood-burning fireplace inspiration.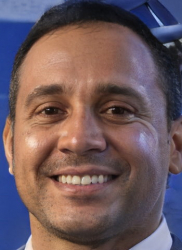 Latest posts by Stevie Morris
(see all)