What exactly is a Mediterranean fireplace? Well, think of some of the outdoor gardens you might have seen in some Italian or French hotels you've visited. They're characterized by standalone chimneys and lots of stone or terracotta brick
So what things do you need to consider before you are going to install your Mediterranean fireplace? Let's find out.

Ideas For Mediterranean Fireplaces
1. Think About The Brickwork
When planning your Mediterranean-style fireplace, don't forget to consider the brickwork. It's a crucial aspect to consider in creating the perfect ambiance.
Brickwork is a comm feature in Mediterranean-style decor. It can be incorporated in various ways to add texture, warmth, and character to a space.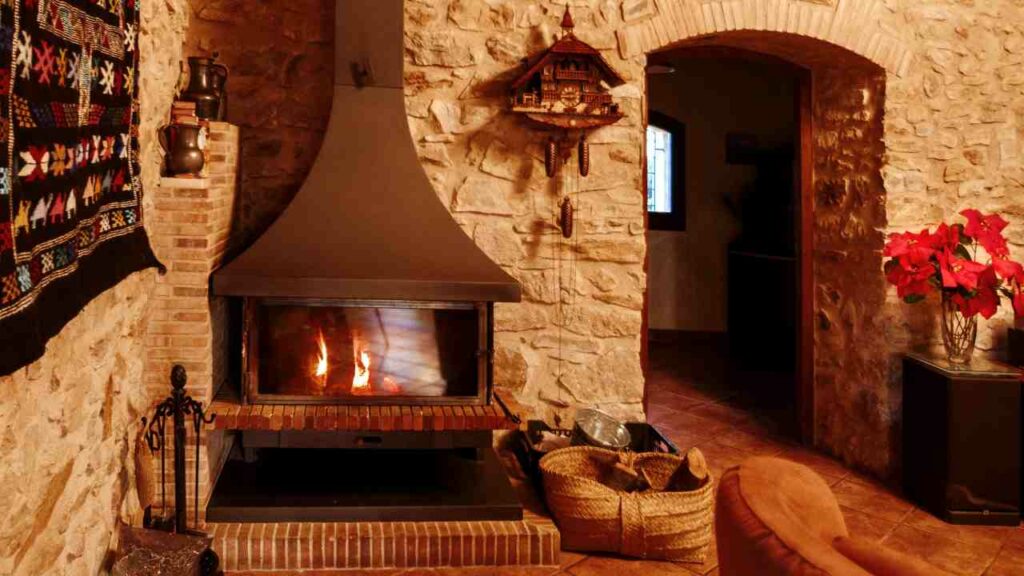 Here are a few ways to use brickwork in Mediterranean-style decor:
Accent Walls: One of the most popular ways to incorporate brickwork into Mediterranean-style decor is by using it as an accent wall. Exposed brick walls add warmth and texture to a room. They can be left natural or painted neutral to complement the surrounding decor.
Fireplaces: Fireplaces are a central feature of Mediterranean-style decor. Incorporating brickwork into the design can add a touch of rustic charm. A brick fireplace surround can be left natural or painted to match the surrounding walls. It can be complemented by a wooden mantle and ornate ironwork.
Flooring: Brick flooring can add a touch of rustic charm to a Mediterranean-style home. With their warm, earthy colors, Terracotta or brick tiles are a popular choice for Mediterranean-style flooring. Patios and Outdoor Spaces: Brickwork can also be incorporated into Mediterranean-style outdoor spaces, such as patios, courtyards, and gardens.
Brickwork in your Mediterranean-style decor can add warmth, character, and texture to your home. Whether used as an accent wall, fireplace surround, flooring, or in outdoor spaces, brickwork is a versatile and attractive addition to any Mediterranean-style decor.
2. What About Engravings?
Rather than have uniform bricks, you can always install some engraved tiles in your chimney or fireplace.
This acts as a centerpiece, representing anything from an angelic figure from the Bible to something associated with local folklore.
This is one surefire method of making your fireplace completely unique. You can personalize it to include a family crest or a phrase that only holds meaning for you and your partner.
This will make your fireplace look like it has been there for centuries.
3. Make It Look Like A Monument
You'll almost want your fireplace to have a weathered style like it has been there for centuries. Many of these standalone fireplaces have a large flume that makes them look almost like a church.
Places like Italy are steeped in religious tradition, so this is a nice touch.
You can also have an archway as the entrance to your fireplace, which will add to the religious element. This will also make it look grander.
4. Space For Terracotta Flowerpots
This is a great feature you will often see in the gardens of Sicily or Marseilles. This will allow you to customize your fireplace depending on the time of year.
You can switch the flowers out every month, adding different splashes of color to your Mediterranean fireplace.
These can be as big or small as you want. The bigger the pots are, the grander your whole fireplace will look.
This is more of an addition for outdoor fireplaces, where you can allow your flowers to cascade over the side of the pots.
5. Install A Raised Stone Ledge
The Mediterranean lifestyle is largely centered around family, so why not turn your fireplace into a communal space?
One method of doing this has a raised platform where people can sit, rest their drinks and warm their backs while chatting.
You'll need to ensure that this raised platform is far away from the flames.
But the fire will warm the stone underneath, making it a very comfortable place for your family and friends to sit.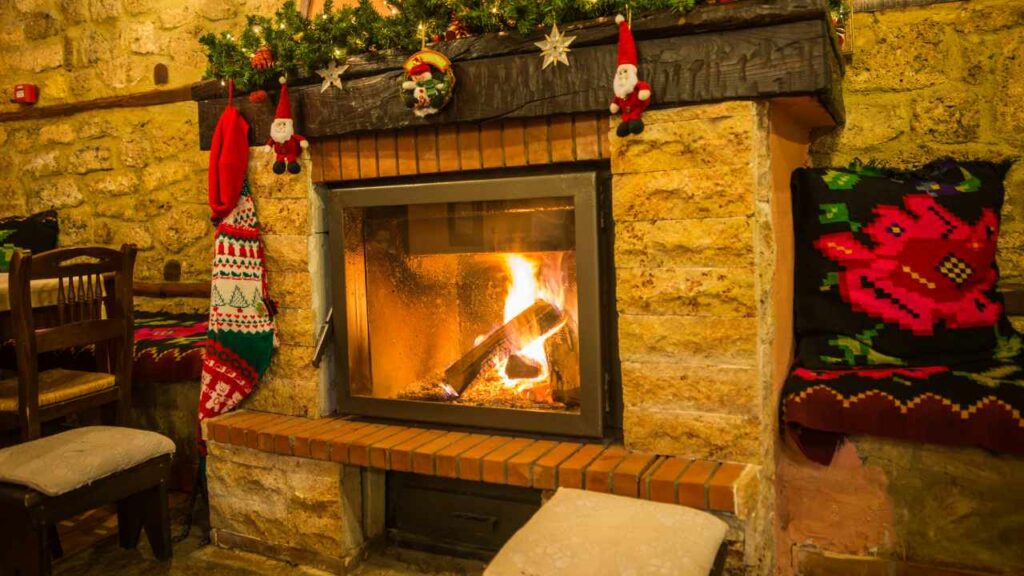 6. Have Plenty Of Space
Again, sticking with the communal theme, ensure enough space around your Mediterranean fireplace for your family to gather around.
You should move the patio furniture or your indoor couches so that it is facing the fire.
You'll need to ensure you are not close enough to the fire that it will singe or burn your furniture. You'll need at least a few feet between your furniture and the open flames.
However, a raised stone platform will be a good buffer between you and the fire.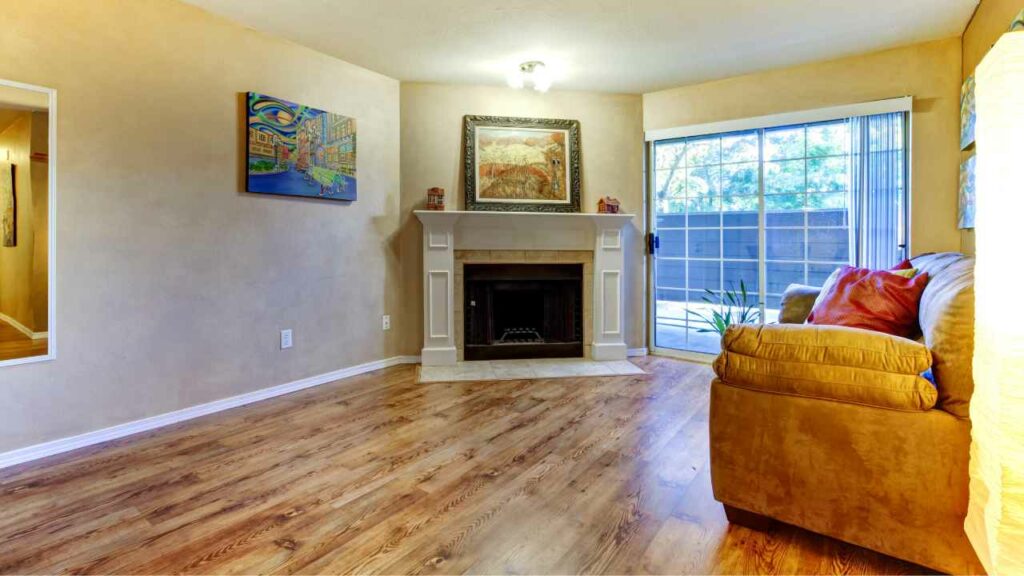 7. Build A Side Storage Area
Often, you'll want to build a rustic fireplace where you can throw on a few logs every so often. However, an open fireplace will require maintenance, so you'll need equipment.
Pokers, dustpan and brush, and obviously logs. You'll need a place to store all of these.
But you won't want them littering the front of your fireplace. So why not build a storage shed beside your fireplace? You can incorporate this into the architecture of the fireplace.
It will look neat and discreet while allowing you inner access to the workings of the fireplace itself.
8. Incorporate Tiles
Terracotta tiles are one of the best methods of creating that warmth and sophistication you might not get with pure brickwork.
Tiles are a common aspect of Mediterranean décor, allowing you to create patterns on the front of your fireplace.
You don't have to go for lighter colors, either. Ocean blue and marine complement sandy brickwork perfectly, conjuring up elements of the clear blue that are often associated with the Mediterranean.
9. Include Windows
In addition to their functional benefits, shutter windows add character and charm to a building. The wooden shutters, often painted in warm, earthy colors, complement the Mediterranean style's use of arches, terracotta roof tiles, and stucco walls.
Traditional or historic homes often use these windows to maintain an authentic look. Still, they can also be incorporated into contemporary designs for a touch of rustic charm.
If you want to add a touch of Mediterranean style to your home, shutter windows are a great place to start. Whether renovating an older home or building a new one, these windows will add character, functionality, and warmth to your space.
So why not consider incorporating shutter windows into your next home project and enjoy all the benefits of Mediterranean-style living!
Conclusion
Mediterranean fireplaces are unique; you can be sure they will transform your outdoor living area and add life and light to your indoor spaces.
You can go mosaic or keep the design simple, light, and airy. You will never be limited when it comes to designing your Italian-style fireplace.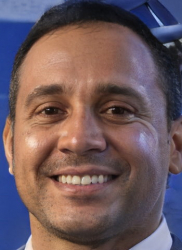 Latest posts by Stevie Morris
(see all)