Whether you live in a small apartment or a large house, you can fit a bio ethanol fireplace almost anywhere, and in any room.
Bio ethanol fireplaces are very popular because they burn clean and you don't have to handle any dirty fuels, such as coal or wood.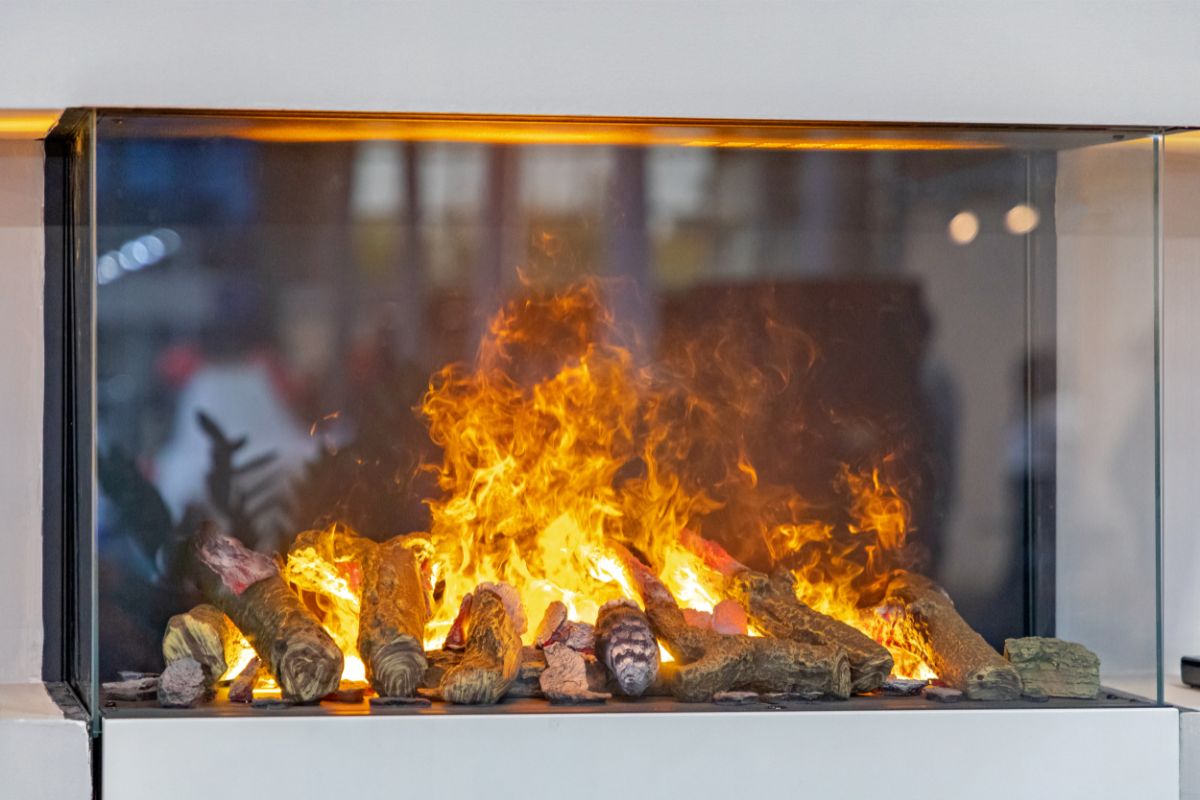 Another great benefit of bio ethanol fireplaces is that they are relatively easy to install because this type of fireplace doesn't require a chimney or any vents.
We find out how you can easily install your ethanol fireplace, and what you need to look out for to ensure that you can use your new fireplace safely.
On The Wall Or In The Wall Fireplace Installation?
Before we take a look at how to install an ethanol fireplace, it's worthwhile exploring the different installation options for your fireplace.
Saying this, these options will largely depend on the type of fireplace, the wall size and the shape of your room.
One of the biggest factors to consider however when installing a new fireplace is whether you want to install it on the wall or in a recess of the wall.
The installation of a bio ethanol fireplace mounted on the wall is much easier, and can be done following the manufacturer's instructions.
However, the downside of this installation is that the fireplace will stick out a little bit.
This means that you need to consider carefully where you put your fireplace as you do not want to burn yourself.
You don't want your fireplace to be near a door as the device might get knocked or someone coming into the room might bump into the fireplace leading to serious burns.
In addition, you will also need to be careful with the heat output. If you want to install a television above your fireplace, then we recommend creating a recess for your fireplace.
This will protect any of the sensitive components in your TV from excessive heat emitted by the fireplace.
Unfortunately, a recessed installation is also much more complex than with some other traditional fire sources, such as a wood burning fireplace.
If you choose this type of built-in ethanol fireplace, then you will need to construct a fireplace opening that is covered with fire-resistant materials.
While this design requires more work, it creates a much more contemporary style as the fireplace sits neatly flush with the wall.
Depending on your property, you may already have a fireplace opening or an old chimney that you could use for your new fireplace.
This is usually the case in older properties. However, most new-built properties do not have a chimney or fireplace opening.
Therefore, before you start installing your fireplace, make sure that you choose the right location for the device and how much work you want to put into it.
How To Install A Bio Ethanol Fireplace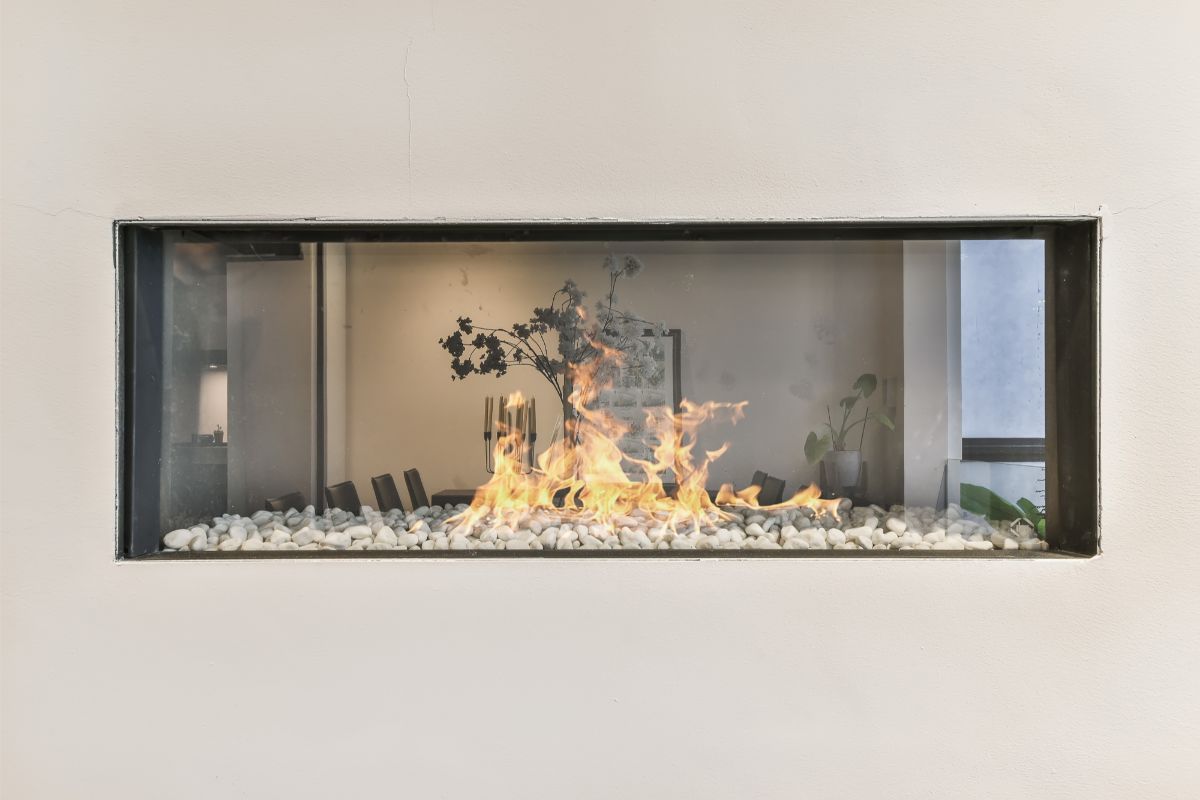 You can install a bio ethanol fireplace easily yourself. We have chosen to take a closer look at the installation steps of a recessed ethanol fireplace because it is more complex.
It is important to point here that your state may have specific laws and regulations in place for the installation of fireplaces.
It's best to speak to your local fire department to ensure that you follow all the rules.
Materials That You'll Need
There are a few different materials that you need to make sure that your fireplace is installed safely with all fire safety regulations in mind.
Fireproof Insulation
You will need to insulate the recess wall with fire-resistant material, such as wonder board, cement board or steel sheet.
You will also need to create a frame and fix it with metal studs.
Heat-Resistant Paint
As you will already use fire-retardant insulation material, you may not need to apply heat-resistant paint, but this is mainly to improve the look of the recessed wall for your ethanol fireplace.
Front Safety Glass Or Fire Barrier
If you want to make sure that nobody touches the fireplace when it is burning hot, then it is also a good idea to install a safety glass.
Installation Of A Recessed Ethanol Fireplace
Although the different installation steps can vary with each project, most fireplaces can be installed by using the following steps.
Cut The Wall Opening
When installing a fireplace, you will need to take into account any minimum clearance space around the fireplace.
Check with the manufacturer of your bio ethanol fireplace for the specific clearances. This will affect the size of your wall opening.
As a rule of thumb, the finished opening should be allowing at least four inches around the fireplace.
This additional space will allow for a good air circulation as well as a fast installation.
Create Walls Inside The Opening
Next, you will need to build some internal walls within the opening. Make sure that these walls are lined or made with fireproof material.
Install The Mount
Your fireplace should come with a mount or bracket that allows you to install it to the wall.
Check the instructions of your product for the best position and how to fix the bracket to the wall.
Insert Your Fireplace
Once the bracket is in place, you can slide your fireplace into the bracket.
Position The Burners
The majority of bio ethanol fireplaces come with separate burners. This means that you will need to place the burners inside the burning chamber of the fireplace.
Once this is done, you are ready to test your ethanol fireplace for the first time. For the first burning, make sure that you follow the instructions in the manual.
Conclusion
You can choose to use a professional to install your fireplace, or you can do the installation yourself.
Most ethanol fireplaces come with very detailed instructions on how to use your device and how to install it safely.
However, we recommend that once you installed your fireplace, you contact a professional to take a look at the fireplace to ensure that the product is absolutely fire safe.
A professional may also give you additional advice on how to use your fireplace efficiently.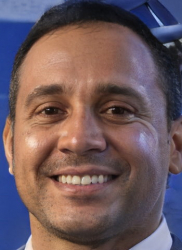 Latest posts by Stevie Morris
(see all)