If you've ever thought about installing a fireplace in your home, you need to consider going for a bio ethanol model.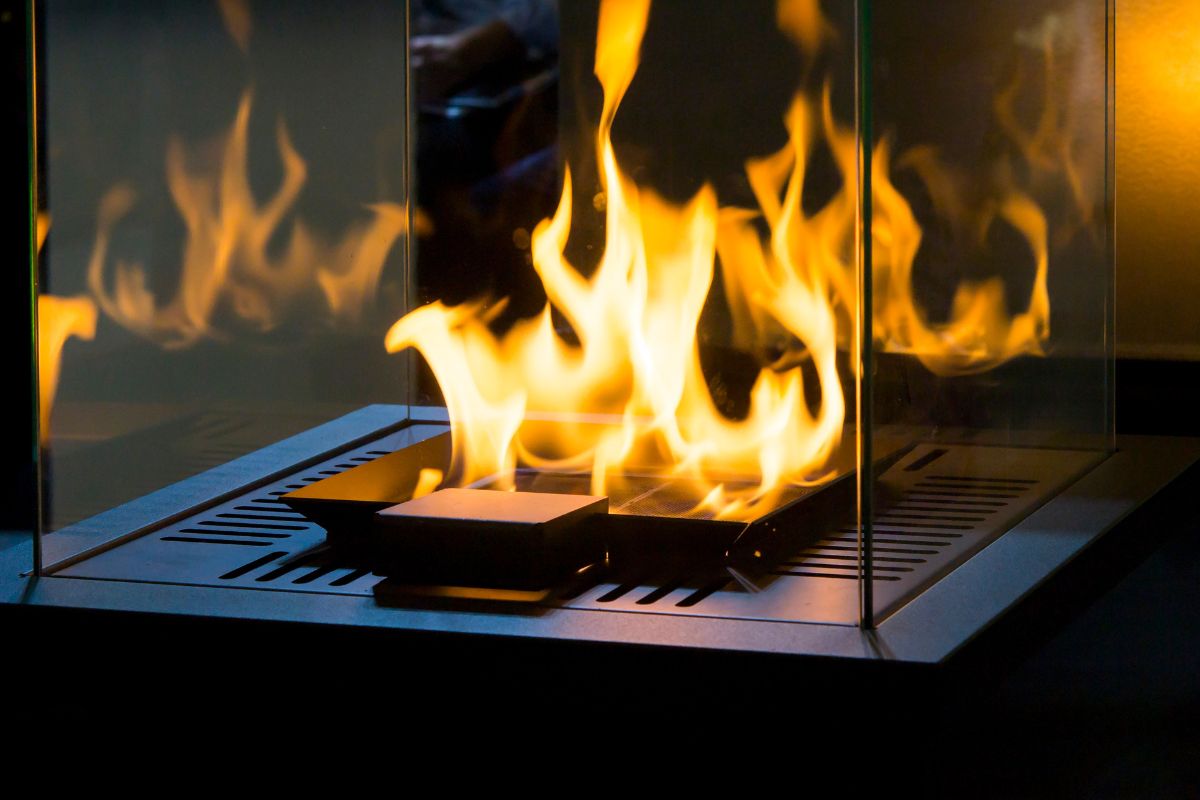 There are many types of fireplaces that run on different substances. You could go for the classic wood-burning option, or opt for a more modern electric model.
However, bio ethanol fireplaces are becoming the more popular choice in this day and age.
Bio ethanol fireplaces have many advantages over traditional ones. As they use alcohol to create flames, they don't emit any soot, ash, or smoke.
This makes them a lot better for the environment and easier to clean up too!
You can purchase bio ethanol fireplaces that look like traditional models, or more contemporary ones that are perfect for the modern home.
We've listed some of the best bio ethanol fireplaces available to purchase below so that you can decide which one suits you the best.
If you're ready to see some of the best bio ethanol fireplaces on the market, keep reading our review!
OUR TOP PICK
If you love the look of a fireplace, but don't have the space for a traditional model, you'll love Tectum's freestanding fireplace.
Thanks to its modern, steel design, the mantel works well in both the living room and the workplace.
You can also choose between white or black, so it fits into a range of different decors.
The fireplace's main feature is that it doesn't need vents, so you won't need to connect it to an electrical outlet, gas lines, or a chimney to use it.
The bio-ethanol fuel and steel construction mean that the model is easy to operate and clean, which already helps to increase its lifespan.
You can pay a little more for a 2-year warranty, which takes care of any issues should they occur.
The fireplace does weigh around 70 pounds, so you might need help moving it around to different locations.
Overall, the sleek, freestanding design makes this fireplace a great addition to your home.
EDITORS CHOICE
Classic fireplaces can take up a lot of room, but this model from Ignis is designed for a recess in your wall, allowing you to enjoy a fireplace if you have a smaller home.
The model is just under five feet wide, so it naturally becomes the focal point of a room once installed into an alcove.
You can choose between a steel or black finish, both options which look great in modern homes.
Thanks to its beautifully simple construction, Ignis' fireplace has a minimalist feel that's perfect for contemporary aesthetics.
You won't need any chimneys, or electric or gas lines, while the steel material makes cleaning easy to do.
If you prefer, you can pay a little more for a two-year warranty, which can help put anxious minds at ease.
If you live in a home with little floor space, or prefer to keep your fireplace out of the way, you should definitely consider this recessed fireplace option.
BEST VALUE
This option is great if you like the look of a fire pit, but haven't got the room for the stony hearth.
It's designed to be portable, allowing you to bring its beautiful looks to your living room, your desk, or even out to your patio!
You can use the lightweight fire pit inside and outside, unless it's raining.
If you prefer, you can remove its cylindrical body when the flame isn't needed, so you and others can enjoy the look of the stone pit.
At just over ten inches tall and 3.5 pounds in weight, you won't struggle to transport this firepit between locations.
There's no wood, gas, or electricity required, and as you're using biofuel, clean-up and maintenance are easy.
If you've ever thought about getting a fire pit, you're going to love Danya B's tabletop model.
RUNNER UP
Some rooms have walls that are visible from both ends of a room. This 2-sided fireplace is perfect for these spaces.
The model fits on the wall without taking up too much space, but still provides beautiful flames that can be seen from either side of the wall.
Eco-Feu's Montreal delivers an impressive five hours of burn time, and you can use it inside and outside, as long as there's no rain!
You can also put the fireplace on legs that turn it into a freestanding model. This makes it easier to transport between locations, particularly during busy social events.
The 2-sided model's clever design has a current feel to it, so it works well in both the home and the office.
Eco-Feu has created a fabulous fireplace that's great for adding more warmth to a living space.
RUNNER UP
This option is great if you're bored of traditional fireplaces. This freestanding, L-frame design is designed to be lightweight and portable.
It can be used inside and outside, and at only 47 pounds, you can move the fireplace between areas quickly and easily.
The fireplace delivers 6000, which is an impressive amount of heat for its lightweight construction.
Depending on how much fuel is used, this model can burn anywhere from 5 to 9 hours with each refill.
You're guaranteed to be kept warm, even during long cold nights.
As is the case with all freestanding fireplaces, you won't need to connect this model to any electricity or gas lines, and you won't need a chimney either.
Upkeep is simple to do, as the fireplace's glass and steel construction make cleaning easy.
Biofuel doesn't produce any smoke or ash either, which helps with overall maintenance.
The fireplace is available in red, white, and black. Along with its unique L-shaped design, the bold colors make this fireplace perfect for a futuristic home.
As it's so lightweight and travel-friendly, it's also great for people who often have outdoor social gatherings.
RUNNER UP
This is another recessed model on our list, as it can be installed within a larger alcove to accommodate bigger spaces.
Recessed fireplaces naturally become a center of attention, particularly larger ones like this 67-inch model.
Despite its size, it weighs only 52 pounds, so you can move it to a different location if needed.
The fireplace has four burners which all produce 6,000 BTU. When all burners are used, this is a total of 24,000 BTU, so you'll feel the heat during colder months!
Each burner has a burn time of 5-9 hours, depending on how much fuel is used.
The fireplace is made from stainless steel construction. This, along with its black panels, deliver an elegant, sleek look that's great for modern and classic home decor.
Thanks to its size, the flames it produces will add beauty and warmth to whatever room it's in.
RUNNER UP
As the name suggests, this model from Anywhere Fireplace is designed to be used in various locations.
At only 8.5 pounds, you can move it between different locations, allowing you to take the beauty of these clean-burning flames around with you.
The glass panels are stylish, but they have an extra purpose, as they act as safety barriers between you and the flames.
The hearth is also built inside the glass, but it also prevents your tabletop from burning along with the heat.
You'll enjoy around 2.5 – 3 hours of burn time with each refill, though you will have to purchase your fuel separately.
Just like all bio ethanol fireplaces, this model is clean-burning, so you won't have to spend too much effort cleaning up soot or ash after use.
Its size and simple construction make this an ideal purchase, particularly if you'd like to bring the beauty of a fireplace to a smaller space.
RUNNER UP
If you already have a fireplace, you may want to consider purchasing a bio ethanol fireplace insert. This option from Ignis is very versatile.
At 48 inches wide, which is around four feet long, it can fit inside any fireplace large enough for its dimensions.
It will immediately transform your older fireplace to an updated, ethanol-burning model.
You can also use the insert as a stand-alone model. Simply place the pit outside on your concrete patio, and turn the space into an artificial fire pit.
Thanks to all of the burners, you can heat a space with 23,000 BTU, so you'll never feel the cold.
Despite its size, it weighs only 46.2 pounds, which makes it portable and easy to move outdoors easily.
This model is also equipped with spill-proof technology, keeping you safe from any potential hazards.
This insert is perfect for existing fireplaces, but it brings the beauty of a fire pit to larger outdoor spaces too.
Conclusion
Those were our picks of the best bio ethanol fireplaces! Whether you prefer sleek stainless steel options, or prefer the modern look of a fire pit, there'll be an option that suits your home and preferences above.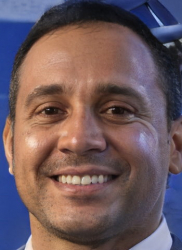 Latest posts by Stevie Morris
(see all)